Driftland car racing day
Lochgelly Motorsport Complex, Lochgelly, KY5 9HG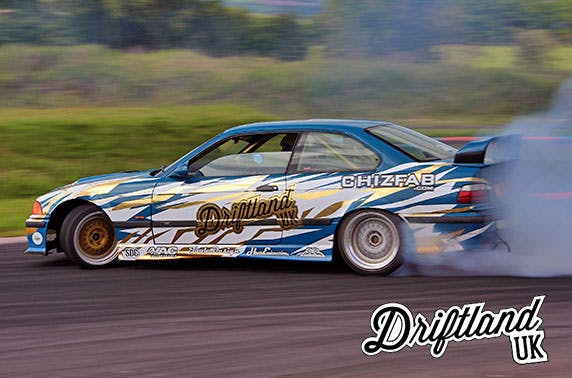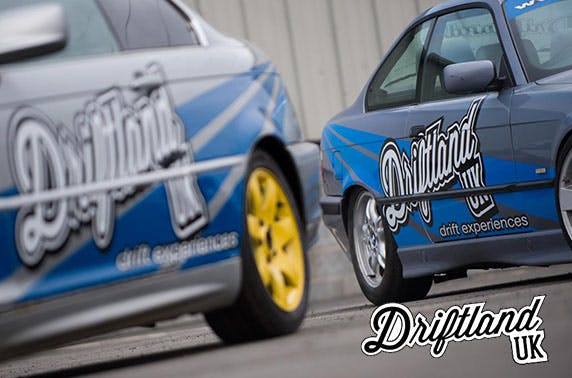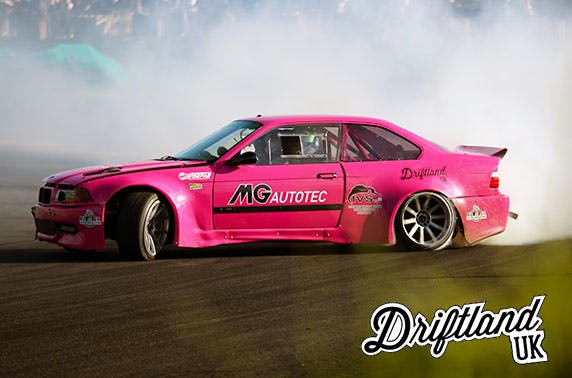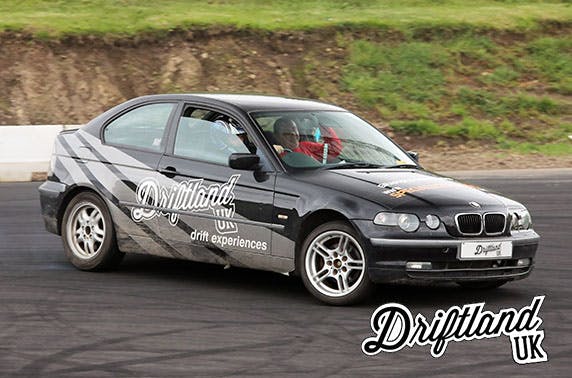 Passenger drift racing experience with options to include a second car, lessons on handbrake turns, donuts and figures of 8 at Driftland in Lochgelly, Fife - save up to 77%
Vital information
Drift for three laps of the track as a passenger in a competition racing car
Option to include laps in a second car and lessons on handbrake turns, donuts and figures of eight
Instructors are experienced drivers who have competed at top UK competitions
First purpose-built drift track in the UK
Rated 4.5/5 on TripAdvisor and loved by itisoners
Drifting experience
Get ready to put your pedal to the metal with today's revved-up deal at Driftland.
With purchase option one, you'll experience a high speed drift passenger ride as your highly skilled drift driving instructor performs three white-knuckle laps of the circuit, just for you.
With purchase option two, you'll get to ride the drift in two different cars, with three laps in each, to see the amazing differences between the handling of each car.
Bronze and silver
With purchase option three, you'll receive a bronze drifter experience, allowing you behind the wheel of one of the drifting cars. A professional instructor will explain and demonstrate how to pull off the three core drifting skills of handbrake turns, donuts and figures of 8, and then give you a chance to try the moves yourself!
For those who want more in-depth instruction to start them on the path to being a competent drifter, then purchase option four, a silver drift experience, is the ultimate day out. After a safety briefing to explain the theory behind the moves, you'll then learn the three core skills as well as handbrake entries, transitions in direction and drift initiations to enter the slide, before getting to try it out yourself. With both bronze and silver experiences, your day will finish with three high-speed laps as a passenger in a competition car driven by your tutor.
Happy itisoners!
"Well-run with good instruction – an excellent experience."
"Fantastic – we will definitely return for another Driftland experience!"
"I gifted this deal to a car enthusiast who absolutely loved it - he is now totally hooked and trying to persuade everyone to go along with him. I think it was even better than he expected it would be."
Questions about today's deal