Luxury steak sharing dish at Rogue, St Andrews
209 South Street, KY16 9EF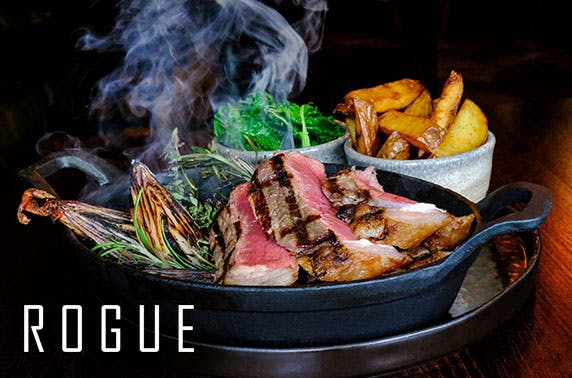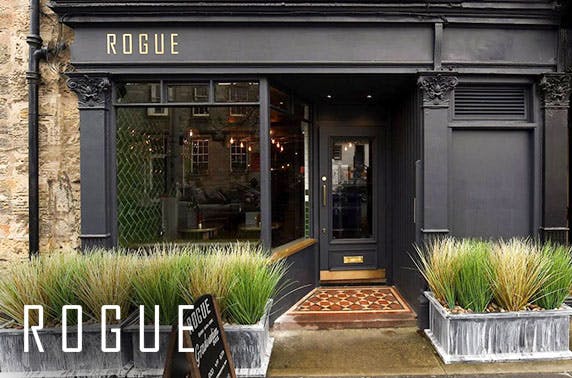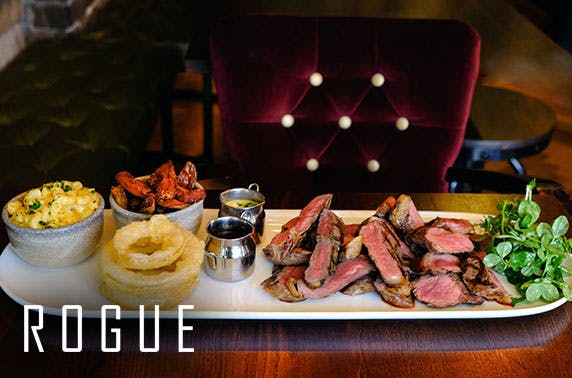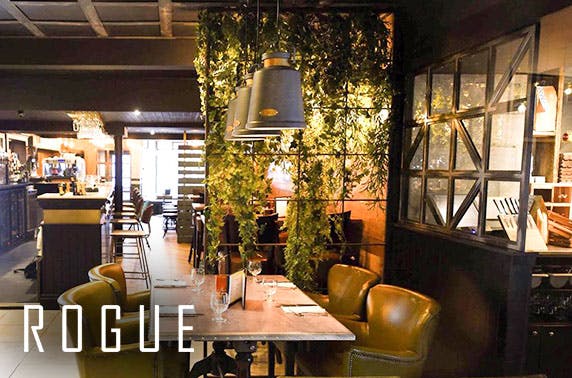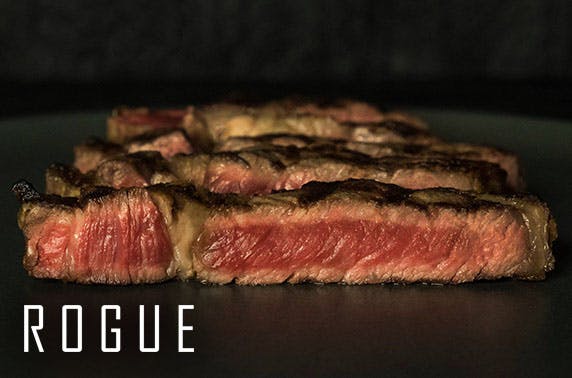 Luxury sharing dish for two inc fine aged steak cuts, truffle fries, onion rings & more at Rogue, St Andrews; incredible restaurant with an on-site gin distillery from the award-winning owners behind Glasgow's Porter & Rye and Lebowskis
Vital Information
Part of the award-winning Kained Holdings group who won Independent Multiple Operator of the Year at SLTN Awards 2016
Rogue represents the group's first venture into St Andrews since teaming up with pub retailer Greene King
Sister venues include Glasgow's Lebowskis, Porter & Rye and The Crafty Pig
The venue produce their own gin from a private distillery inside the restaurant and also boast a premium cocktail bar
4/5 TripAdvisor rating
Indulgent dining
Since opening in spring earlier this year, Rogue St Andrews has made an impressive mark on the town's food scene by building up a base of loyal customers as well as enticing new ones. With today's deal, you and a lucky companion can share the Carnivore's Odyssey – loaded with fine aged steak cuts, truffle fries, onion rings, grill accompaniments and a selection of sauces, it's a truly decadent meal and a real luxury treat.
Go Rogue
The brainchild of the award-winning Kained Holdings group who have produced fantastic venues across Scotland, Rogue St Andrews can boast the likes of Glasgow's Porter & Rye and Lebowski's as its sister venues. On top of an impressive restaurant serving up fresh steaks and seafood sourced from local suppliers, this multi-faceted venue also offers up a fantastic cocktail bar as well as its very own gin distillery. Producing its own unique brand of Felons Gin, you can even pick up a bottle to take home from the restaurant if you're the designated driver for the evening.
With a contemporary atmosphere, sparkling service, high end cuisine and a buzzing bar, you know you can expect great things if you choose to go Rogue.
Rave reviews
"More than worth it!"
"The food is amazing for the price; every dish was beautifully prepared, fresh and succulent. The interior is nice, modern and very clean. The chefs know what they are doing and every ingredient involved in the dishes tastes amazing. They even make their own gin and it's one of the best gins we have ever tasted; we bought an entire bottle to take home!"
"Trendy, new and worth trying."
Questions about today's deal