Newly launched Little Cardo pizza & pasta, Perth
2 Princes Street, Perth, PH2 8NG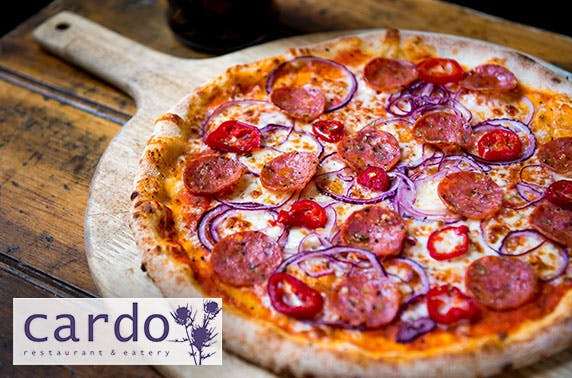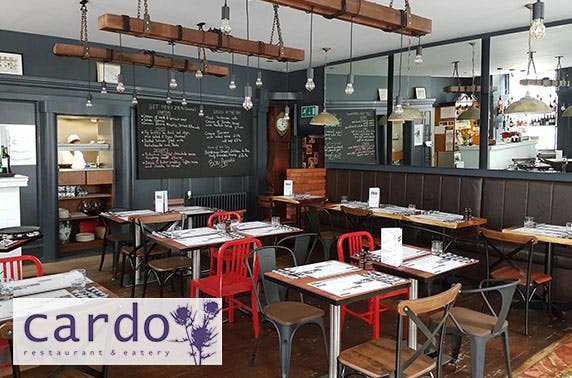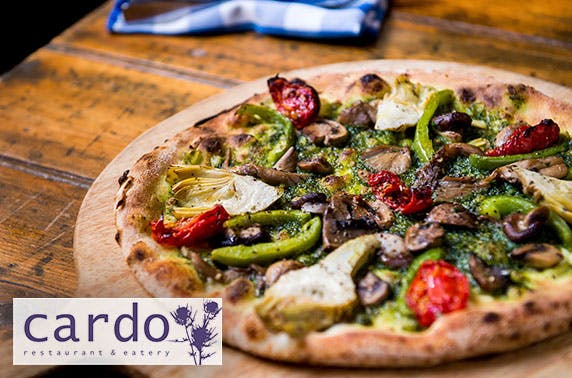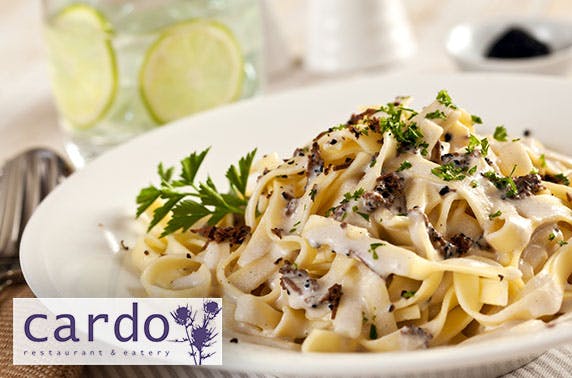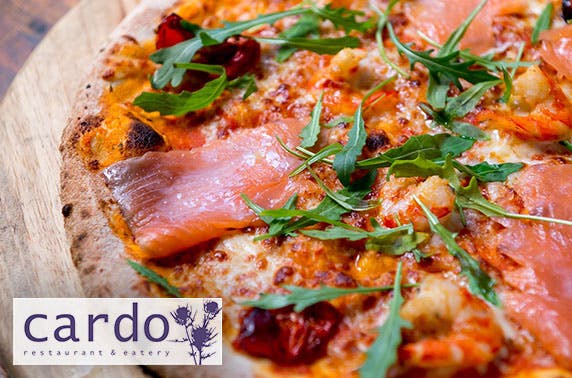 Any traditional wood-fired pizza or pasta dish for two at the newly opened Little Cardo – enjoy authentic Italian cuisine in Perth's City Centre - save up to 50%
Vital information
Any traditional wood-fired pizza or pasta dish for two
Newly opened restaurant located in Perth City Centre; close to shops, bars and the theatre
Uses locally-sourced and organic ingredients
Restaurant interior features furniture sourced from the Far East and was designed by Michael Dix of Dix Designs
4/5 TripAdvisor rating
Grab a piz-za the action
Italian food lovers can rejoice with today's deal for two to dine at the newly opened Little Cardo. Choose from any traditional wood-fired pizza or mouth-watering pasta dish on the menu as you can catch up with a friend and relax in the welcoming surrounds.
Little Cardo
Nestled on Princes Street in the City Centre, Little Cardo brings a taste of traditional Italy to Perth. Opening just last summer, this fabulous restaurant uses locally-sourced ingredients and combines them with traditional cooking methods. Cardo is Italian for 'thistle' and the restaurant is aptly named as it delivers Italian authenticity with a modern Scottish twist. With every dish cooked from scratch, the kitchen team are able to produce a number of gluten-free, vegetarian and vegan options, meaning there's something to keep everybody happy. And with a stylish interior designed by Michael Dix and featuring lots of quirky up-cycled furniture from the Far East, it's the perfect place to relax, unwind and enjoy a bite to eat.
Sample menu
Pizzas
Mediterranean pizza with tomato sauce, mozzarella, Cajun chicken, calabrese sausage, peppers, sun-blushed tomatoes and n'duga sausage
Roxanne pizza with crème fraîche, mozzarella, goats' cheese, mushrooms, Prosciutto San Daniele and rocket
Quatro Fromaggi with mozzarella, gorgonzola, goats' cheese, Gruyère (choice of tomato or crème fraîche base)
Vegetarian with tomato sauce, mozzarella, artichoke, peppers, red onions, marinated cherry tomatoes and black olives
Pastas
Frutti di Mare with mussels, fresh seafood, garlic, parsley and olive oil
Tetrazzini with mushrooms, chicken, garlic, white wine and cream sauce
Carbonara with pancetta, cream, parsley and egg yolk
Bolognese with British beef, carrot, celery and red wine ragout
4/5 TripAdvisor rating
"From start to finish, this was the best dining experience in a long time. From the moment we were warmly welcomed in to the last spoonful of dessert, this was the ultimate dining experience."
"This is without a doubt one of the best places to eat in Perth. I visit this restaurant on a regular basis. The food and the service are always amazing."
"Every single dish we chose was fabulous and the service was excellent – attentive without being over-bearing. I cannot speak highly enough of Cardo."
Questions about today's deal