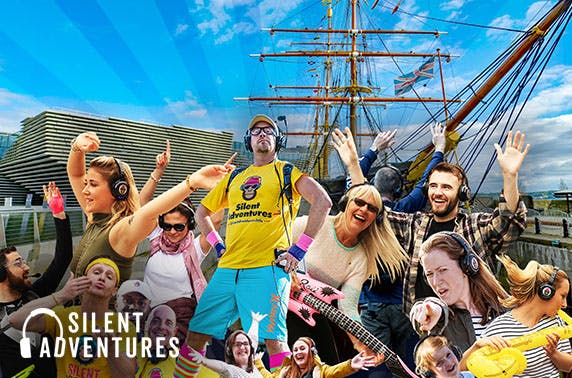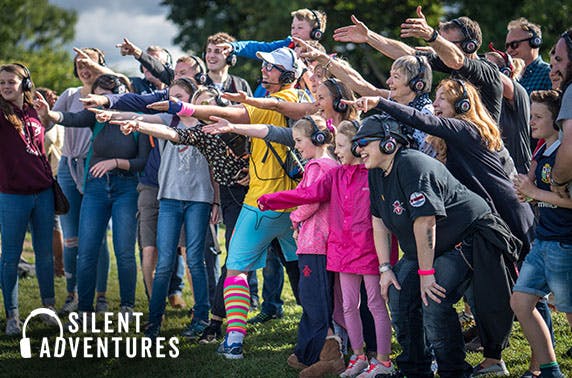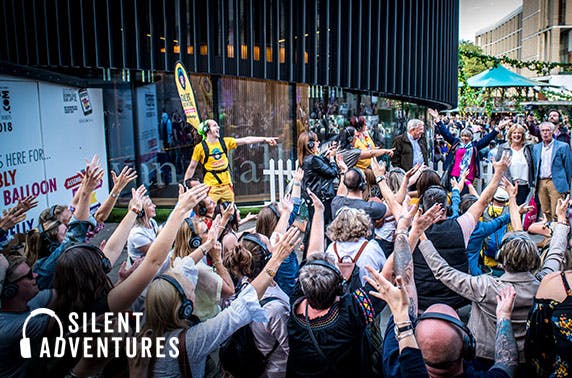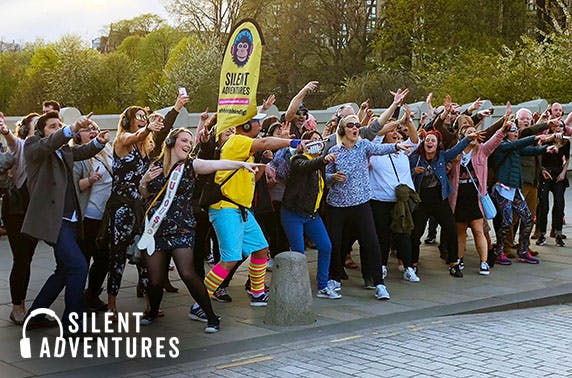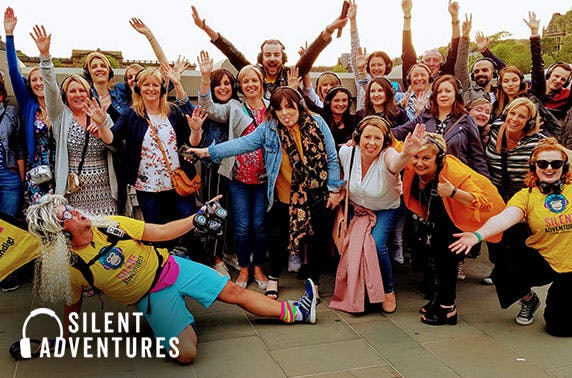 Silent disco tour ticket from Silent Adventures; sing and dance your way through Dundee with a hi-tech headset, perfect for a hilarious day out with friends - save up to 52%
Vital Information
One or two tickets
Sing and dance your way through Dundee with a hi-tech headset playing music that only you can hear
Finalists for the Best Visitor Attraction in Edinburgh
Perfect for a unique day out with friends, hen and stag parties, birthdays and more
Rated 5/5 on TripAdvisor
Disco dancing
Enjoy an afternoon out with a difference thanks to today's deal for a disco tour with Silent Adventures. Using state-of-the-art broadcasting technology, you and your group will be guided through the city by headphones. But don't expect the tour to be completely silent – there's plenty of dancing, singing and laughs to be had! It's the perfect way to let loose with friends and dance like no one's watching – even though passers-by will be wondering what on earth is going on!
Silent Adventures
Silent Adventures have taken Edinburgh by storm, proving a huge hit during last year's Fringe and being finalists for the Best Visitor Attraction in the city thanks to their unique silent disco tours that provide tons of fun and plenty of silliness. They also run tours in Glasgow, Liverpool, Newcastle and Dublin, and will be heading to Manchester and London soon!
5/5 TripAdvisor rating
"We had the best afternoon on the 3pm tour yesterday; our inhibitions were quickly lost as we got carried away with the music, dancing and laughs. What a great way to spend an hour - thoroughly entertaining, energetic and simply fantastic."
"There's a reason the reviews are so good; it's just because it IS so good. Just exceptional. I've not laughed and had so much fun for ages. Do this… you'll love it."
"Brilliant activity! I wish I'd booked to go round twice! Excellent guides and plenty of direction on dance moves for those who are unsure. The headphones are really clear but interacting with people without headphones and dancing in the park to the sound of music had me crying with laughter! You won't regret booking this."
Questions about today's deal