San Jamón luxury wine cases
Available for home delivery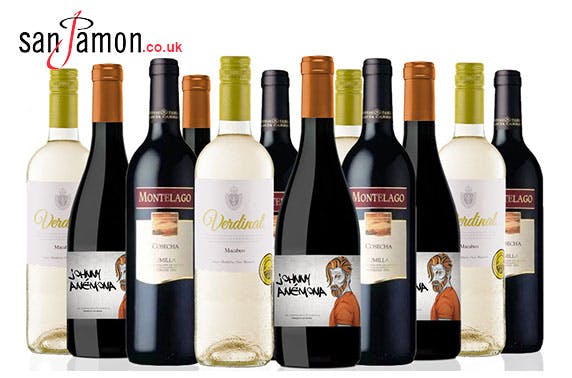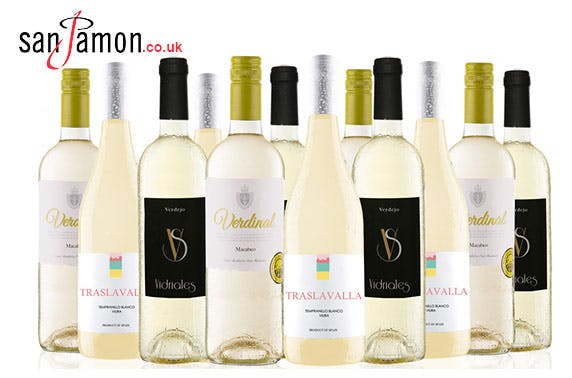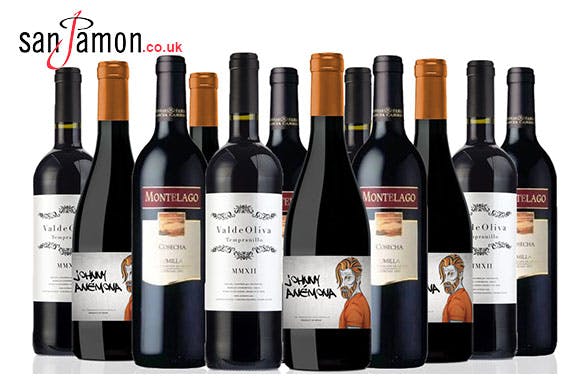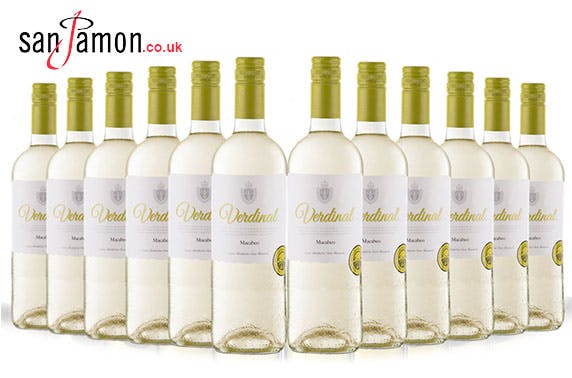 Case of 12 bottles of wine from San Jamón; choose from Verdinal Macabeo white, a mixed box of white and/or red or a mixed box of sparkling wine - save up to 66%
445
Ask us a question
If you have any questions about itison, try visiting our Help Centre to see if we can answer them for you.
Still need an answer? Please sign up or sign in to ask a question.
Questions and answers
Do you have a question about a different deal?
Try visiting our Help Centre for help, or email us at [email protected] and we'll be happy to help.
What to expect
Mixed case of 12 bottles of wine choosing from:

- Verdinal Macabeo Spanish white wine
- Spanish red wine
- Spanish white wine
- Spanish red and white wine
- Sparking wine, Prosecco and cuvée from Italy
Small print
Voucher is valid until Mon 30 Sept 2019; subject to availability.
Multiple purchases are permitted.
It is illegal for anyone under the age of 18 years to purchase alcoholic beverages in the UK; by placing an order you confirm that you are at least 18 years old.
P&P £9.99 per product.
Maximum delivery: up to 9 working days.
UK delivery only; no deliveries to Channel Islands or Isle of Man available.
In the event of any changes in the wine, San Jamon will replace any bottles by another one of equal or greater value, keeping the same characteristics as the wine that it is replacing.
This item is non-refundable and we encourage you to check your goods upon receipt.
Whilst we're sure you'll be delighted with your order, if there is a fault please contact us upon receipt of your goods. Contact [email protected] or call 020 329 11958.
Vouchers cannot be used in conjunction with any other discount or offer.
The delivery times provided are approximate and do not guarantee a delivery date unless otherwise stated.
San Jamon is not responsible for the returning of the goods in case customer is not at home after couriers attempts of delivery, San Jamon provides customer with tracking and courier information so parcel can be followed online.
Images used for illustrative purposes only.