4* hostel exclusive use for 46 people - under £9pppn
Field of Refuge, Dalginross, Comrie, PH6 2ED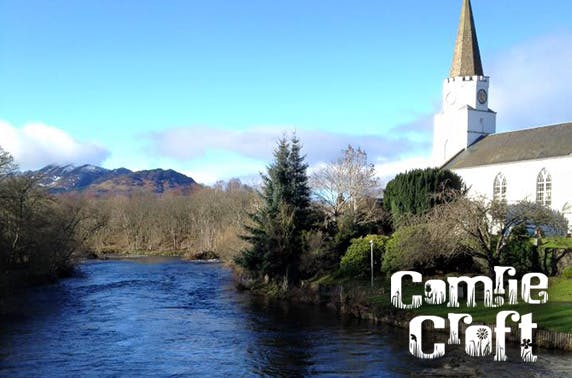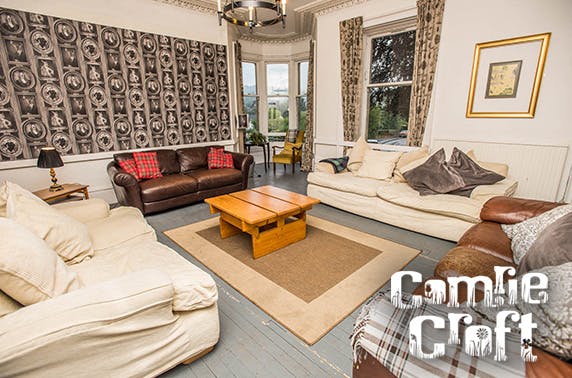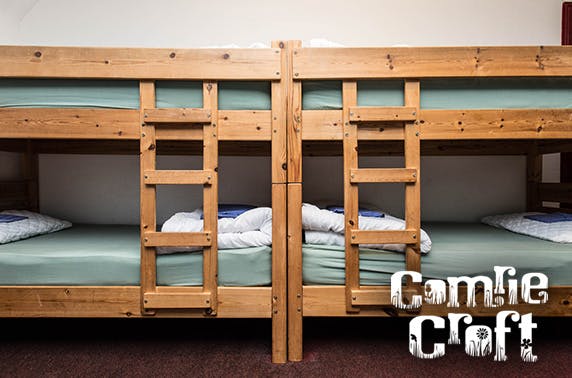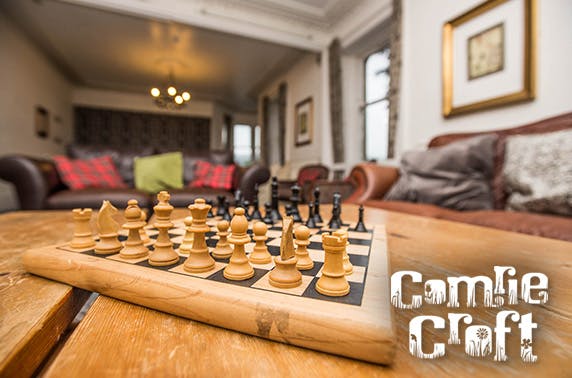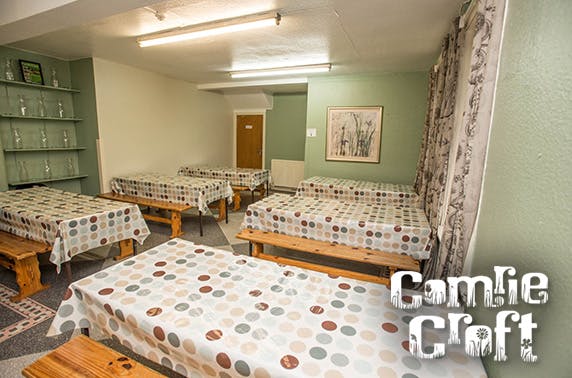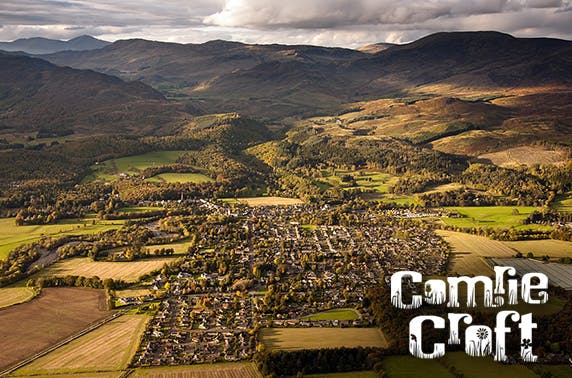 £799 instead of £2,000 for a 2 night exclusive use stay for up to 46 people at Combruith, a 4* self-catering hostel in Comrie, Perthshire; under £9pppn – save 60%
Vital Information
Two-night exclusive use stay for up to 46 people
4* self-catering hostel
Awarded a gold Green Tourism award thanks to their eco-friendly approach
Loads of space for chilling out as a group in the garden, kitchen, lounge, table-tennis room and more
Rated 4.5 out of 5 on TripAdvisor
Exclusive use
With today's deal you and up to 45 friends can enjoy exclusive use of the cool and quirky Combruith hostel. With eight bedrooms, ranging from two to eight beds in each room in bunk-bed style, there's separate bathrooms with private shower cubicles on each floor, a fantastic self-catering kitchen, large lounge, table-tennis room, indoor games barn or conference room, plus a lovely private garden which is perfect for BBQs.
There's plenty of free parking, including space for a coach if you're travelling to Combruith all together, and bed linen, gas and electricity and all cooking utensils are provided. Ideal for a family get-together or group gathering with a difference, it's the perfect wee retreat!
Country retreat
The 4* Combruith hostel is a gorgeous escape from the hustle and bustle of city life, allowing you to get back to nature with dedicated walking and biking trails, beautiful waterfalls and ruined castles. If you fancy some hillwalking while you're there, the 3000ft Ben Chonzie is close by. There's also a wildlife park, independent shops, a whisky distillery and plenty of pubs and cafés if you just fancy taking it easy.
Comrie is a picturesque village on the banks of the River Earn, on the edge of the Highlands. As well as breathtaking local scenery, the village also has several historic buildings to visit. The focal point of Comrie is The White Church, a Grade-A listed building and local attraction which dates from 1805.
Rave reviews
"We hired the whole of Combruith for my 40th birthday weekend. This lovely hostel is actually in Comrie itself with views over the bridge and towards the hills. Fantastically equipped, the beds are clean and the number of bathrooms adequate. The kitchen has everything you could need, the living room was fantastic, the garden is great and the games hall/table tennis room super for the kids."
"We had a pre-Christmas get-together with family at Combruith and it was the perfect venue for all of us to relax and catch up. The bedrooms were very good, the games room was a big hit with the kids (and some of the adults!) and the living room area was very comfortable with big sofas and space for us all to sit and chat. If you have a big group of friends or a large family like us then I'd highly recommend!"
Questions about today's deal
Combruith
Field of Refuge, Dalginross, Comrie,
PH6 2ED
Combruith is part of the Comrie Croft group, an eco-friendly hostel and campsite awarded a 4* Visit Scotland Hostel Award and a Gold Award for Green Tourism. If you can tear yourself away from their various pretty accommodation, you can head out and explore Comrie, a picturesque village on the banks of the River Earn.