Akva Swedish dining & wine, City Centre
129 Fountainbridge, Edinburgh, EH3 9QG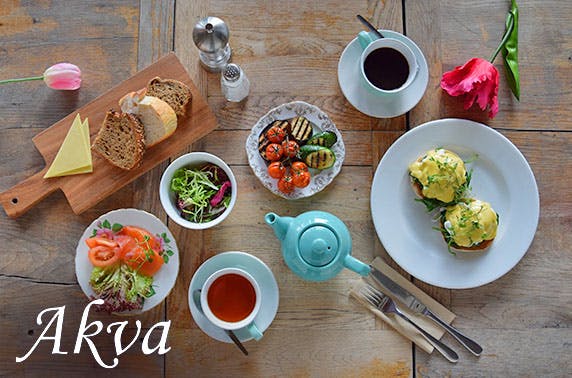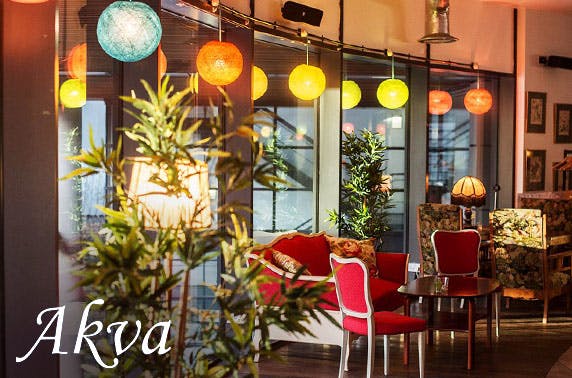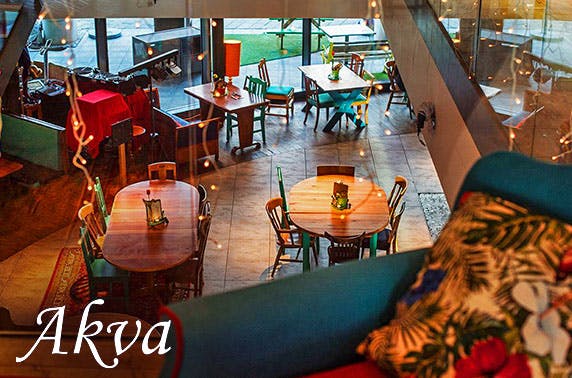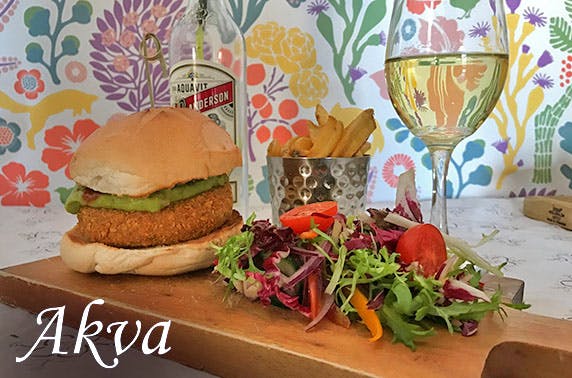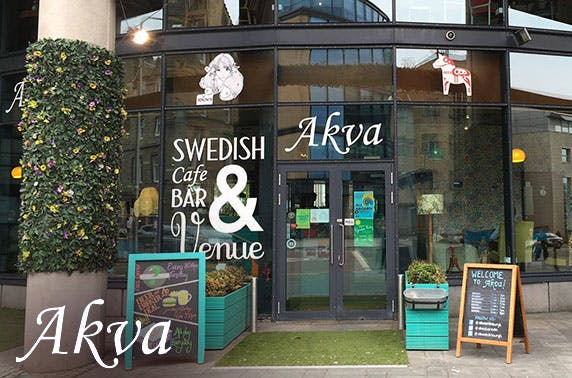 Main courses for two with a bottle of wine to share or main courses for four with two bottles of wine at Akva, near Lothian Road; enjoy Swedish cuisine – save up to 54%
Vital information
Main courses for two with a bottle of wine to share
Or upgrade to mains for four with two bottles to share
Stylish restaurant and bar boasts a fantastic beer garden
Enjoy traditional and contemporary Swedish cuisine with vegan options available
City-centre location in Fountainbridge, near The Meadows
4/5 Facebook feedback
Swedish dining
With today's deal, you and a friend can enjoy some delicious Swedish cuisine at the stylish Akva in the heart of Edinburgh.
Choosing any dish from a fantastic and varied menu; go for classic Swedish meatballs (with vegetarian alternatives also available), served with clapshot potatoes, minted peas and a dill cream sauce topped with crispy onions. Or if you like Cullen skink, try a Nordic stew for a twist on the Scottish classic. And if you're after vegan options, you'll find them at Akva with the likes of their falafel burger loaded with fresh guacamole, tomato relish and crispy salad. Whatever you choose, you'll wash it down with half a bottle of wine each. And if you'd rather go for the four-person deal, there'll be another bottle of wine for you to enjoy. Well, the more the merrier!
Akva
With stylish and contemporary settings, Akva exudes a laid-back vibe that's perfect for catching up with friends. Located at the end of Lothian Road and just a hop, skip and a jump from The Meadows, the venue is close to the City Centre as well as some of Edinburgh's top attractions. With rave reviews on Facebook and a fantastic beer garden that's made for sunny days in the city, you don't have to take our word for it that this friendly bar and restaurant is worth a visit.
Sample Menu
Nordic stew, Swedish style cullen skink served with spring vegetables and crusty manna house bread
Sweet potato, spinach and cauliflower dhal with steamed rice, naan bread and lime chutney
Akva's fish and chips
Smorrebrod. Swedish style open sandwich, served on lingongrova bread with a side salad
Akva beef burger with homemade tomato relish, crispy salad on a toasted brioche bun
Fabulous feedback
"Good wine and friendly staff!"
"A nice bar with plenty of space. A great venue for groups."
"A friendly welcome and quality dishes."
Questions about today's deal