Award-winning @pizza, West End
4 Charlotte Lane, Edinburgh, EH2 4QZ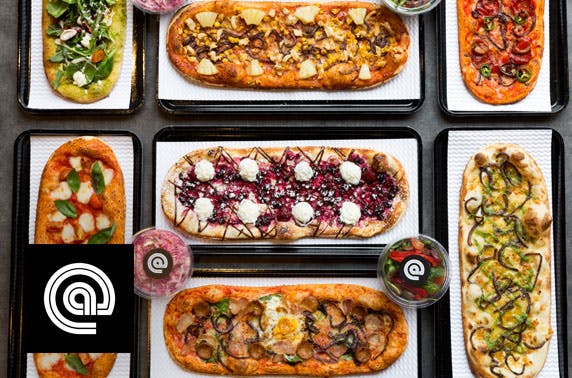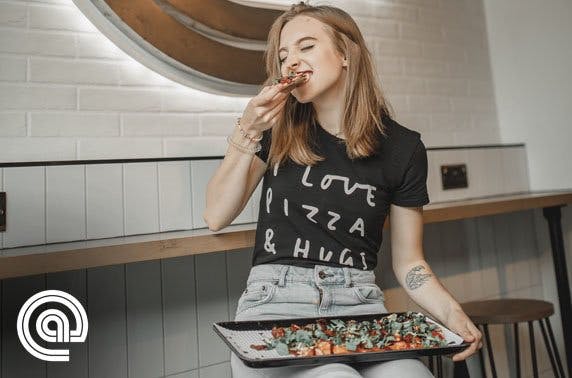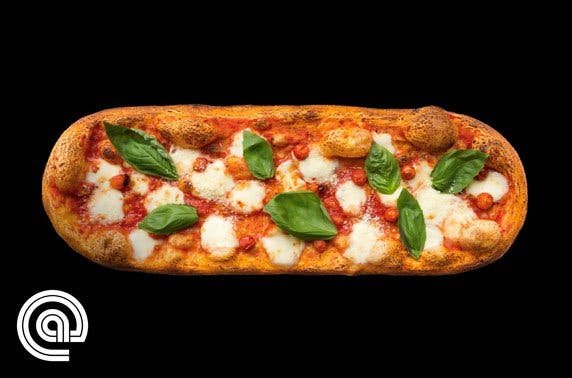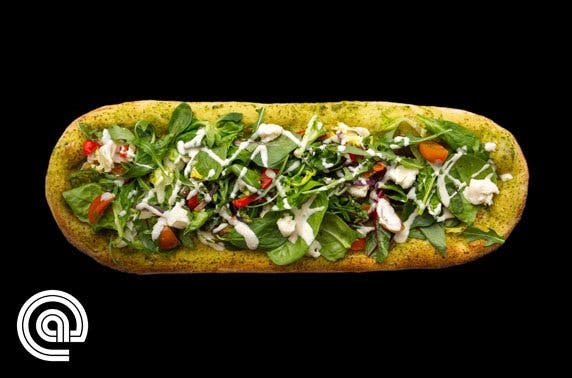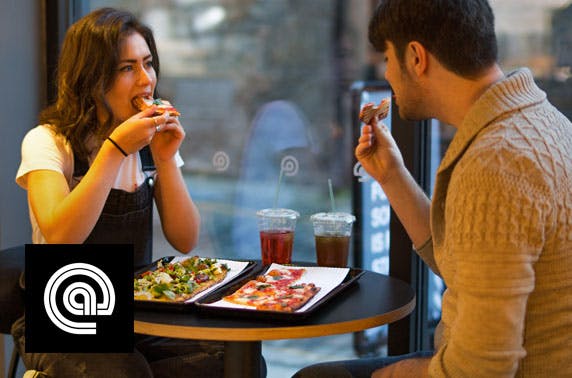 Pizza and garlic bread for two or four at award-winning @pizza, West End; named one of Edinburgh's top restaurants - save up to 56%
Perfect pizzas
Pizza and garlic bread for two or four at @pizza
Choice of unlimited pizza toppings
Serving up an incredible selection of iconic pizzas and local craft drinks, the team at @pizza offer a delicious new way to enjoy pizza
Crafted with the finest ingredients and local delights, and seasoned with passion, expertise and flair, your pizza will be ready in 90 seconds!
Winners of the Open Table Diners Choice Award 2018
Fab West End location
Rated #1 pizza restaurant on TripAdvisor in Edinburgh with 5/5 stars
Loved by itisoners
Valid 7 days
Sample menu
The Heartbreaker with Roquito pepper, Scottish mozzarella, pepperoni, spicy Italian sausage, fresh jalapeño, grilled red onion, rosemary and sriracha sauce
The Boombastic made with barbecue sauce, mozzarella or cheddar, roast chicken, Gran Moravia cheese, grilled red onion, pineapple and sweetcorn
The At Tiffany's with tomato sauce, mozzarella, cheddar, grilled red onion, baby spinach, Italian sausage, smoked bacon and free range egg
Or create your own with a huge variety of toppings and cheeses!
Questions about today's deal
@ Pizza
4 Charlotte Lane, Edinburgh,
EH2 4QZ
Tel: 01312855940
One of the West End's latest additions, @Pizza has been racking up rave reviews since its opening in December 2017. Serving up an incredible selection of iconic pizzas and local craft drinks, the team at @Pizza offer a delicious new way to enjoy pizza. Crafted with the finest ingredients and local delights, and seasoned with passion, expertise and flair, super speedy pizzas are plated up in 90 seconds – yum yum!