Demijohn voucher
Edinburgh, Glasgow, York or Oxford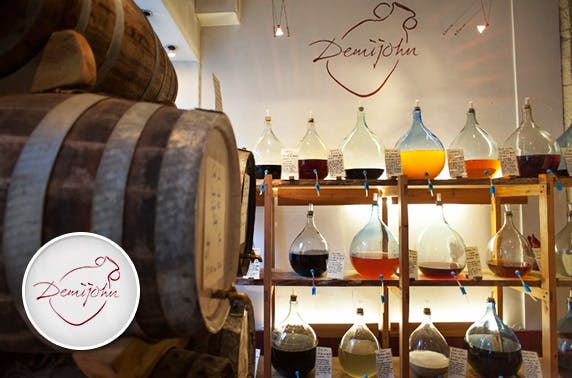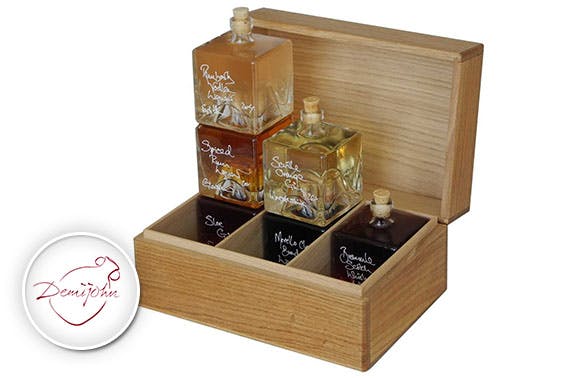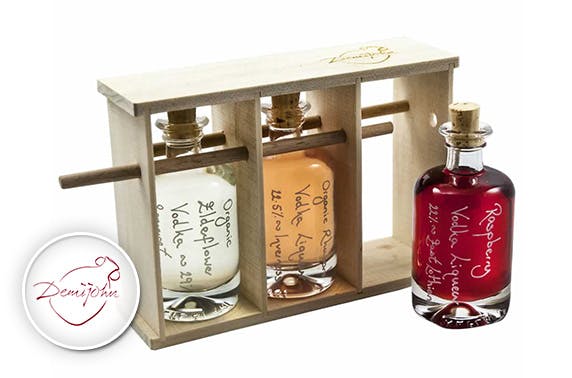 £5 for a £10 voucher to spend in-store or £7.50 for a £15 voucher at Demijohn Glasgow, Edinburgh, York or Oxford stores – save up to 50%
Vital information
£10 or £15 voucher
Choice of four locations to spend in-store
World's first liquid deli
Choose from vinegars, oils, wines, spirits and more
Bottles can be personalised with handwritten messages and refilled
Spend away!
With today's deal you can spend £10 or £15 in-store at Demijohn. The world's first liquid deli, Demijohn sells a unique range of handmade British food and drink, including Limoncello, Raspberry Vodka, Organic Rhubarb Liqueur, Sloe Gin, Seville Orange Gin, as well as vinegars, oils, jams and chutneys, wines and spirits.
Demijohn also let you choose your own style of bottle to take your purchases home, and all bottles can be personalised and refilled, giving you an excuse to come back again and again!
Liquid deli
Demijohn is a family-run business with stores across the UK and is proud to be the world's first liquid deli. Today's deal is available at their Edinburgh, Glasgow, York or Oxford locations, and you can also ask for free tasters to help you make your selection.
Demijohn focuses on locally-sourced British produce and operates an environmentally friendly bottling service where customers are encouraged to bring back their bottles for a discounted refill service.
Loved by itisoners
"Really enjoyed visiting the shop in Edinburgh – the staff went above and beyond taking a note of my number and phoning me when the item I'd hoped to buy was back in stock. On my second visit they even recommended a local coffee shop!"
"Demijohn has a wonderful array of intriguing and delicious liqueurs, cordials, oils and vinegars. It's the perfect place to choose a gift. The staff are all very charming and helpful."
"Fantastic deal. Couldn't be improved at all. Staff were lovely and helpful."
Questions about today's deal