EatFish 10 portion box
Available for home delivery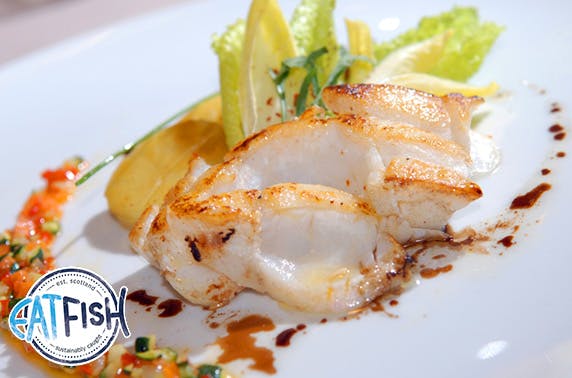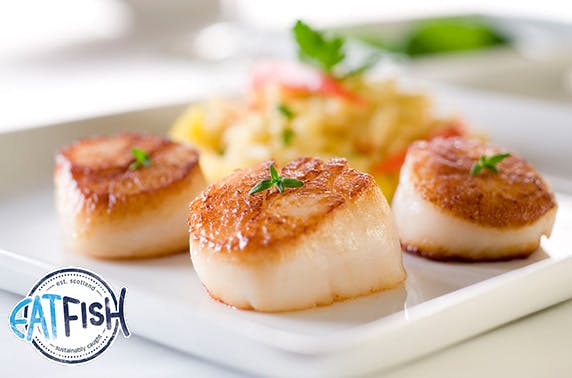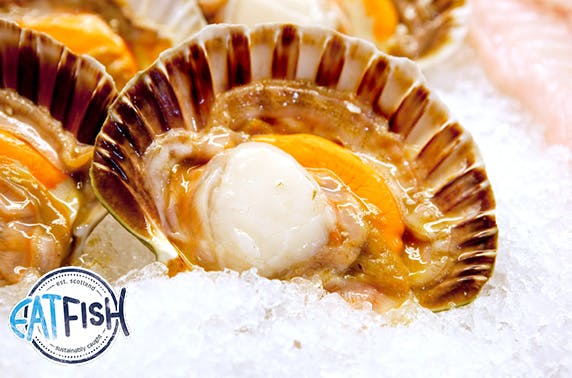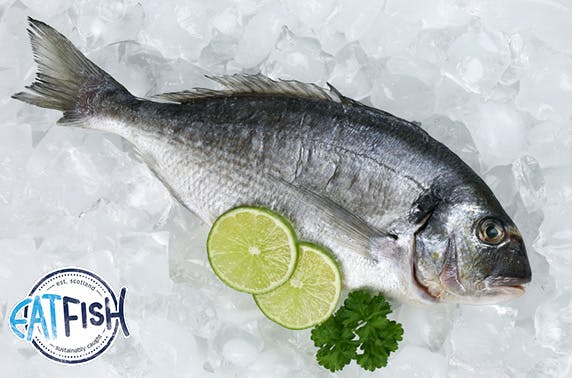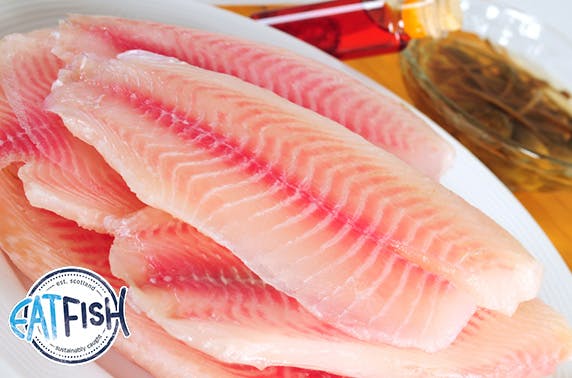 £21 instead of £43 for a 10 portion box from EatFish; includes salmon, haddock, cod, seabass and more – save 51%
If you've been looking at your dinner selections and thinking, 'not bad, cod do batter', then we think we've got just the deal for you.
Tuck into some tasty treats straight from the sea with a 10 portion box from EatFish for just £21.
Vital Information
10 portion box from EatFish
Straight from the sea to your door within 36 hours
Fish comes chilled & vacuum packed so no fishy smells
Delivered weekly, fortnightly or monthly
Flexible subscription with no minimum term
All EatFish's produce is sustainably caught
About EatFish
Delivered straight to home or work EatFish's fresh fish boxes come packed with seafood, delivered to you within 36 hours of leaving the water. All fish is deboned, skinned and filleted by hand by expert fishmongers before being vacuum packed and boxed so that there'll be no nasty fishy smells if it's delivered to your office! EatFish's seafood is never frozen but its special vacuum bag packaging means you can pop it straight in the freezer if you'd prefer.
Fresh fish delivered to your door
With today's deal for a 10 piece box, your first box will include two haddock fillets, two salmon fillets, two cod fillets, two Mediterranean seabass fillets and two hake fillets. Each subsequent box will contain a new selection of fish and you can select the fish that you like from a huge list on the website.
EatFish will always endeavour to send you your seasonal favourites and never send you anything you're not keen on.
Giving back to the community
EatFish also donate some the healthiest parts of their fish, like the belly and collar to their non-profit partner FairShare - an amazing organisation that provides meals to local families in deep poverty.
Loved by itisoners
"Delivery was excellent, given a time and they were spot on."
"Amazing fish and a very friendly company. Highly recommend them."
"I was very impressed with the fast service, which enclosed 10 portions of beautifully fresh fish – Will definitely be using the service in the future."
What to expect
10 portion box from Eat Fish including:
Enough seafood to feed 1-2 people
-2 wild haddock fillets
-2 Shetland salmon fillets
-2 wild cod fillets
-2 wild med seabass fillets
-2 wild hake fillets
Small print
Voucher is valid until Fri 10 Feb 2017.
One voucher per member; one voucher per transaction.
Voucher is redeemable online only.
New accounts only.
P&P: £5 per box; deliveries are on a Wed, Thurs or Fri the following week from order.
The delivery times provided are approximate and do not guarantee a delivery date unless otherwise stated.
Mainland UK deliveries only; delivery to Glasgow postcodes is same day delivery.
If the postcode is in a remote area in the DHL or APC networks, delivery can take 2 working days. If you require clarification, please contact EatFish support in advance of delivery.
Upon voucher redemption members are signed up to a rolling monthly subscription with EatFish which can be cancelled at any time.
Additional £1 charge applies for initial voucher redemption and subscription; this charge is automatically refunded once account is activated.
Please contact Eat Fish directly to cancel your subscription; [email protected]​co.uk
Please note first box from EatFish contains the fish listed, subsequent box orders can be customised; fish available is subject to season and availability.
This item is non-refundable and we encourage you to check your goods upon receipt.
Whilst we're sure you'll be delighted with your order, if there is a fault please contact us within 7 days of receipt of your goods.
Vouchers cannot be used in conjunction with any other discount or offer.
Images are used for illustrative purposes only.
Questions about today's deal