Harry's Bar tapas
7B Randolph Place, EH3 7TE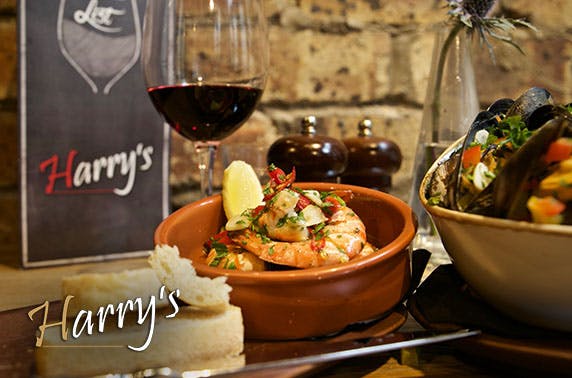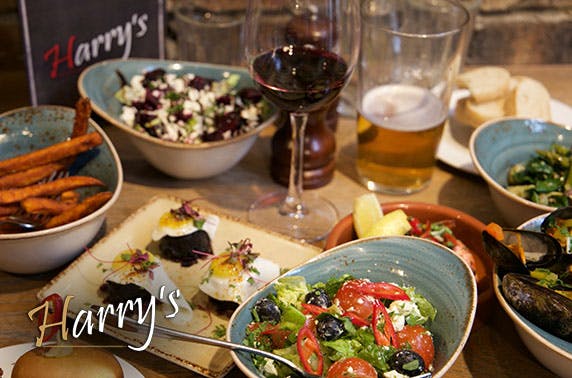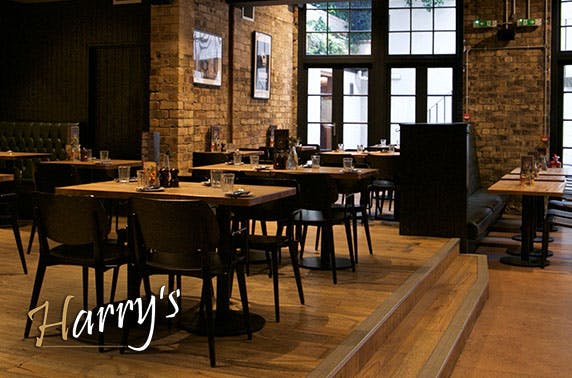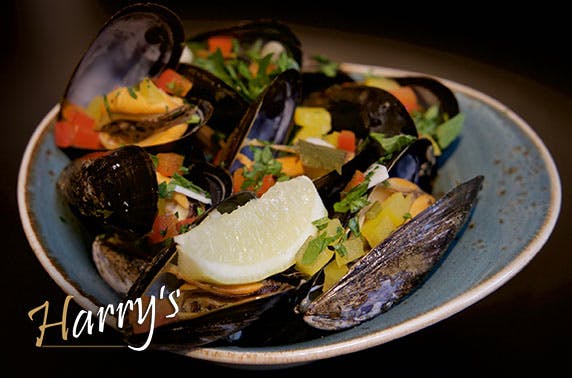 From £14 instead of up to £33 for 4 tapas for two to share with cocktails, Prosecco or beers or £30 instead of up to £66 for 8 dishes and cocktails for four at award-winning Harry's Bar – save up to 55%
Vital Information
Four tapas for two to share with cocktails, beers or Prosecco
Eight tapas for four to share with cocktails
Social enterprise business helping and encouraging young people won Best New Initiative at the BII Awards 2017
Fantastic West End location
Harry's Bar
Established in 1986, Harry's Bar has continuously evolved and rebranded to move with the times while remaining a staple of the Edinburgh foody scene. Famed for their delicious dishes with the backdrop of simple and stylish surroundings, it's the perfect spot to kick back and relax.
Giving back
Not only serving great food, Harry's Bar is committed to giving back to the community. A social enterprise bar, Harry's focuses on getting young people into sustainable work by providing them with the skills and experience to pursue a career in the hospitality business. Great food with a great heart – it's no surprise Harry's was named Best New Initiative at the BII Awards 2017.
Tapas
Whether you're enjoying a date with your partner or a get-together with three of your buddies, you'll love the delicious cuisine served up at this Edinburgh favourite.
Pick away on a variety of tapas dishes like a mini burger with smoked ketchup and bacon crumb; chilli and garlic prawns; haggis and cheddar spring rolls with mustard mayonnaise; or Harry's meatballs with marinara sauce.
Rave reviews
"I shall be attending again soon as I work around the corner and being able to support a social enterprise project such as this is so important!"
"I went here with hubby as an impromptu setting , very nice bar decor amazing!"
"Excellent centre of town location. Very reasonable lunch options and good value for money. Very attentive & friendly staff. Management very switched on to promotions and regularly encourage suppliers to tell Harry's customers about their products with sampling sessions. Music features in the weekly agenda. Harry's is definitely back to how it used to be."
Questions about today's deal