Marco Pierre White dining
19 North Bridge, EH1 1SD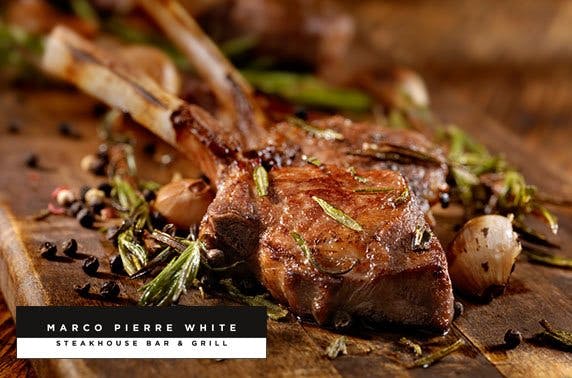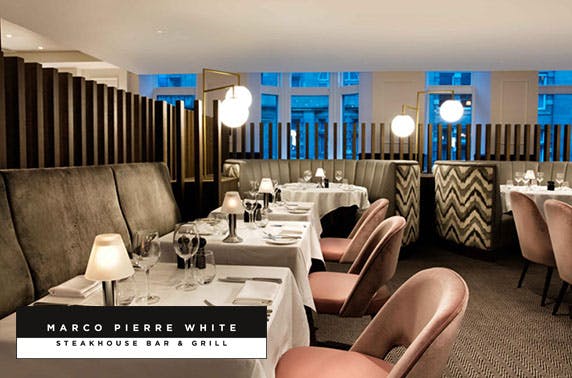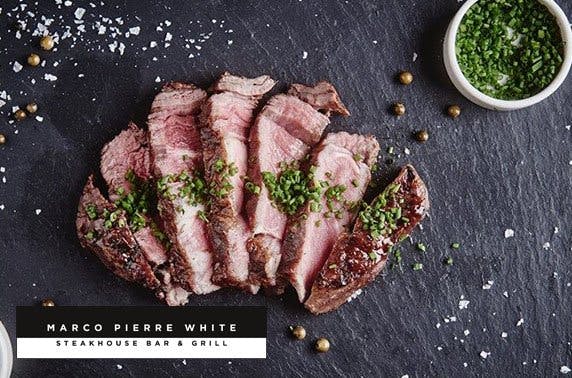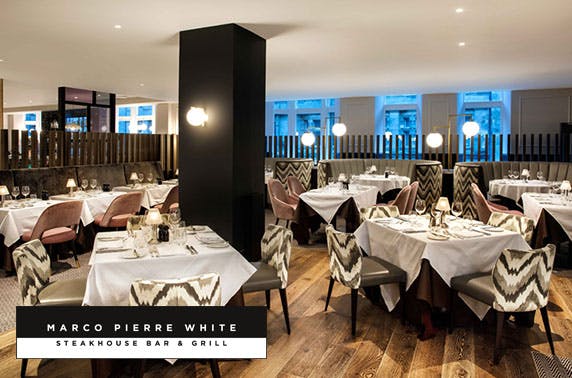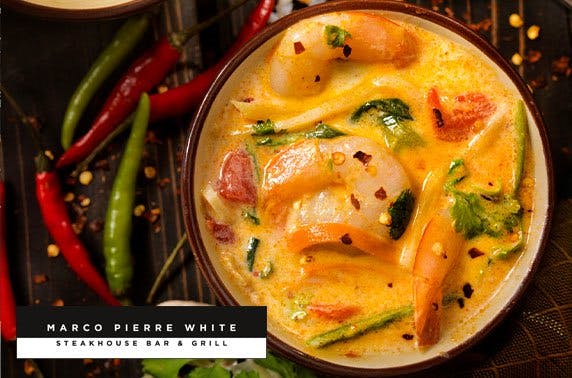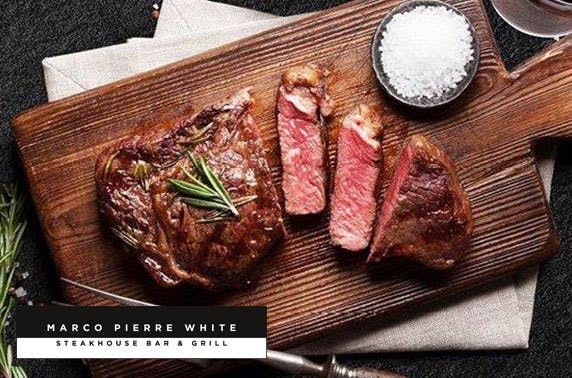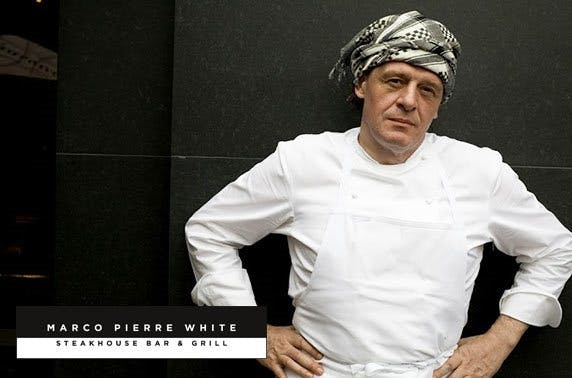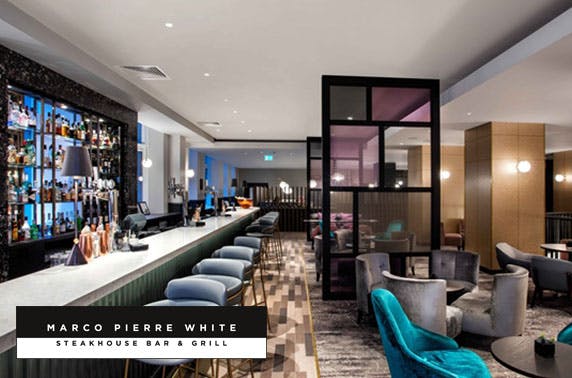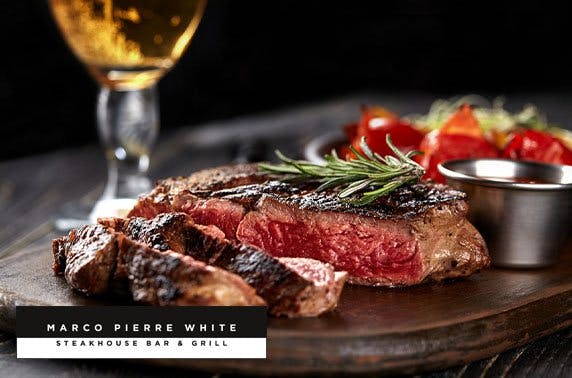 £50, £80, £100 or £150 voucher to spend on food only at Marco Pierre White Steakhouse Bar & Grill within Hilton Edinburgh Carlton, City Centre – save up to 50%
Enjoy a capital meal!
£50, £80, £100 or £150 voucher to spend on food at Marco Pierre White Steakhouse
Choose dishes from the whole menu of traditional favourites, incredible steaks and the finest seafood
Fabulous restaurant serving 35 day-aged steaks sourced from Royal Warrant appointed butchers, Campbell Brothers
Second restaurant in Scotland backed by celebrity chef Marco Pierre White
Based within the stunning Hilton Edinburgh Carlton
Located within the heart of the city, the restaurant is just minutes' walk from Waverley train station, the Royal Mile and Edinburgh castle
Perfectly placed for a bite to eat after a day of sightseeing or a cosy catch up with pals before venturing out to the capital's many bars and clubs
Sample menu
Starters
Seared sea scallops with black pudding, crisp pancetta and cauliflower purée
Mr White's scotch egg with Colonel Mustard sauce
Potted duck with green peppercorns, toasted sourdough and cornichons
Mains
Honey roasted bacon chop with spice honey roasting juices, box tree red cabbage, apple sauce and fondant potato
Steakhouse burger with melted cheese, crispy bacon, pickled cucumber and fries
Wheeler's haddock fishcake with poached hen's egg, sauce tartare and buttered spinach
Grilled 35 day aged Ribeye 10oz steak served with roasted vine tomatoes, English watercress and a choice of triple cooked chips, pommes frites or green salad with truffle dressing
Questions about today's deal
Hilton Edinburgh Carlton
19 North Bridge,
EH1 1SD
Situated on the Royal Mile, just minutes' walk from Waverley Station, Princes Street's multitude of shops and George Street's fabulous bars, Hilton Edinburgh Carlton is the ideal spot for a bite to eat during a shopping spree, a catch up with the girls or a special celebration before a night on the town. Having recently joined the Hilton brand, the hotel has undergone a gorgeous refurbishment, complete with sweeping staircase, plush foyer and luxurious lounge and bar, and now looks better than ever!