Thistle Knights Murder in Edinburgh Tour
Thistle Knight Tours, Greyfriars Graveyard, 30-34 Candlemaker Row, EH1 2QE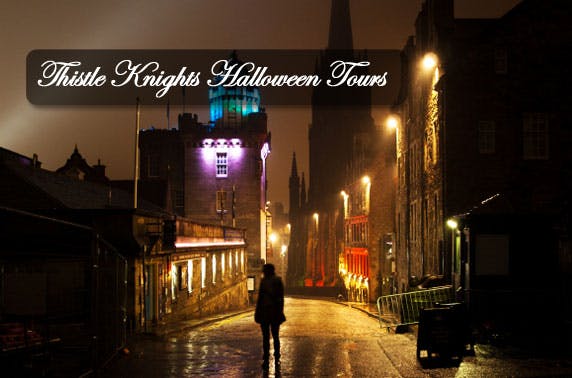 About this event
Whether you're into the gruesome or the ghoulish, concrete facts or creepy co-incidences, Thistle Knight Halloween Tours will take you on an eerie-Edinburgh excursion that is the perfect homage to the true spirit of Halloween.
Murder in Edinburgh:
Can you find a witch, hunt down a vampire, or work out which one in your tour is the cold blooded killer? Find out during this tour down the Royal Mile.
Torture & Hauntings Tour:
Learn the history of torture, discover some of the many devices in days gone by, and hear about some of the strangest deaths and murders to take place in Edinburgh during your walking tour.
Small print
Children under the age of 12 must be accompanied by an adult.
This is a walking tour & takes in some of Edinburgh's ancient closes and lanes, however, terrain should be manageable for disabled members - please discuss any concerns direct with Thistle Knight Tours on 07842 016 269.
Questions about this event