A'Challtainn small plates & Prosecco
The Barras Art and Design Centre, 54 Calton Entry, G40 2SB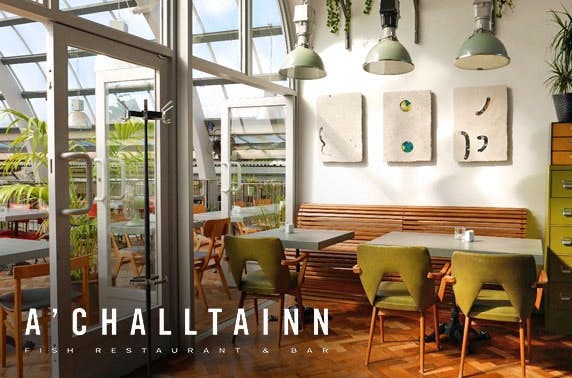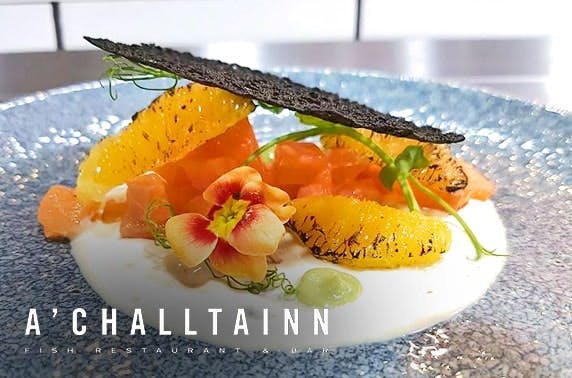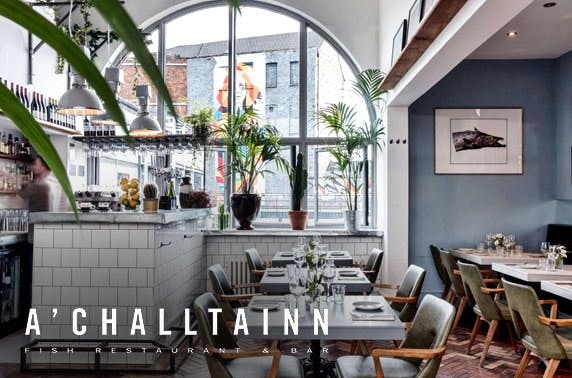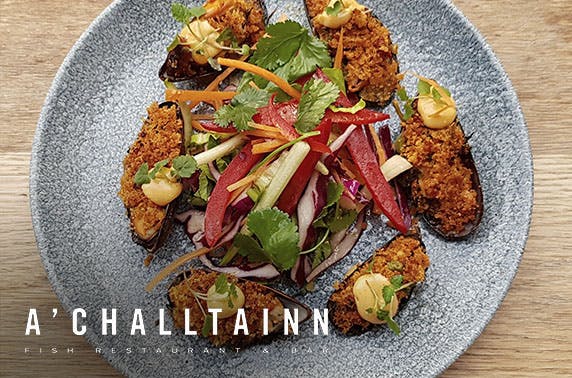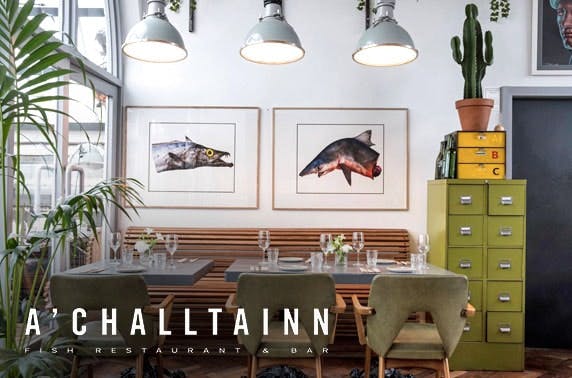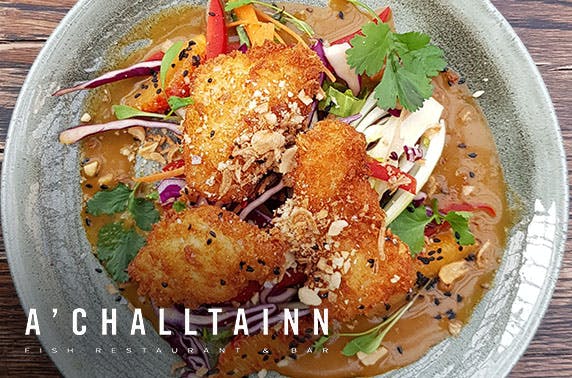 5 small plates and Prosecco for two at award-winning A'Challtainn Fish & Restaurant Bar; great reviews from Herald critics Joanna Blythman and Ron McKenna – save up to 56%
Loads on your plate?
5 small plates for two with a glass of Prosecco each
Be among the first to try A'Challtainn Fish & Restaurant Bar's brand-new menu
Multi award-winning restaurant from the team behind hugely popular pop-ups, Fish Plaice, Heverlee at Tontine and Gordon Street Lane
Rave reviews from Herald critics Joanna Blythman and Ron McKenna
Loved by itisoners, with a 4/5 rating
Barras Art and Design Centre boasts a restaurant, bar and beer garden
Small plates menu
Stuffed mussels with chorizo, brioche crumb, smoked paprika aioli
Octopus carpaccio with herb salad, confit lime and smoked sea salt
Warm salad of Arbroath smokies with confit potatoes, cured egg yolks and oyster cream
House-cured Gatmorn duck ham with blood orange gel, crispy pork crackling and tarragon
Panko-breaded monkfish, house katsu, burnt orange, sesame salad, peanut & crispy shallot
Stout-braised West Moss-side beef shin with spiced butter, langoustine and horseradish
Red kelp dashi with choi sum, aged miso and almond tofu
Roscoff onion bhaji with mango gel, lime pickled and spiced cashew nuts
Griddled purple sprouting broccoli with nut parmigiana, carrot kimch and maple dressing
Beetroot & gin house cured salmon with crowdie, capers and house crostini
Questions about today's deal
A'Challtainn Fish Restaurant and Bar
The Barras Art and Design Centre, 54 Calton Entry,
G40 2SB
BAaD has reopened following extensive renovation, with a gorgeous restaurant, internal heated courtyard, event space, bar, and pop up shops, and the jewel in the crown is A'Challtainn. Showcasing the freshest of Scottish produce in a contemporary environment, you won't find a cooler place to dine in the city.