Avo Avo, Finnieston
946 Argyle Street, Finnieston, G3 8YJ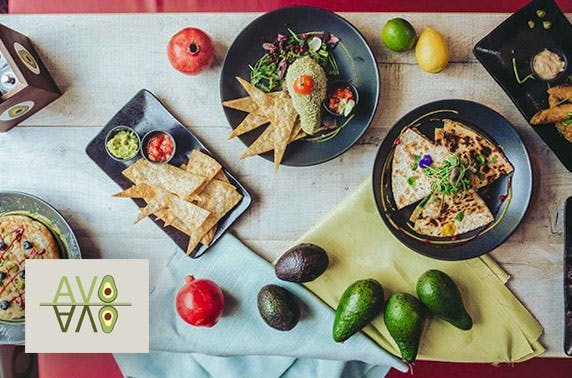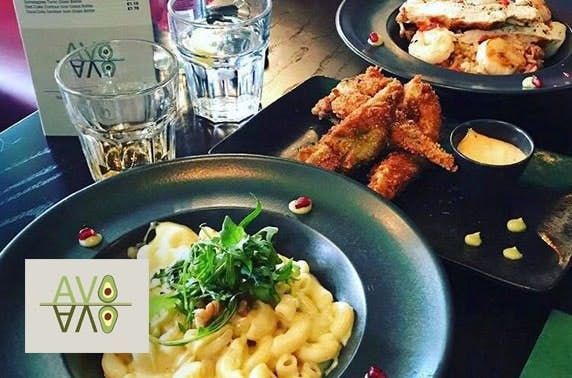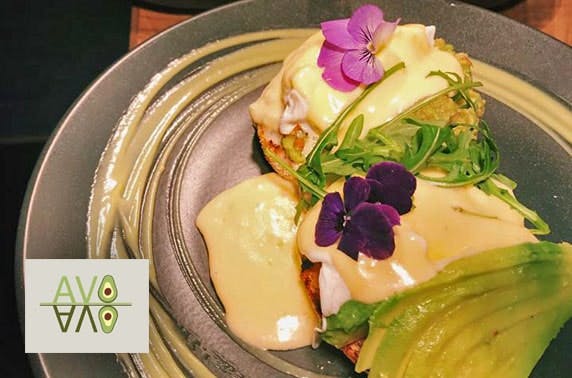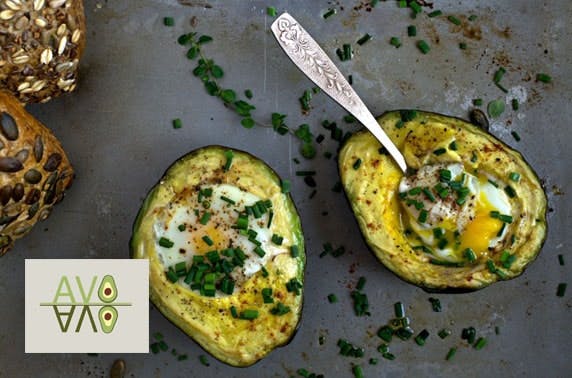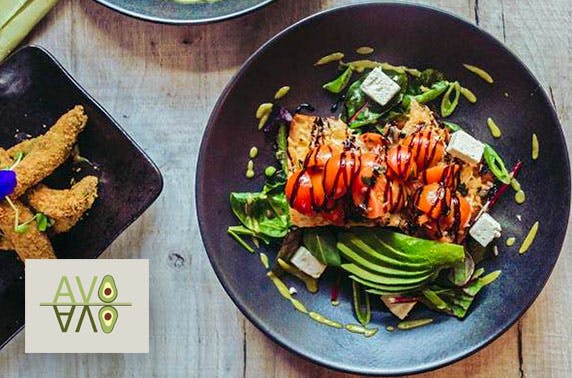 £13 instead of up to £28 for mains for two or £24 instead of up to £56 for four at Avo Avo, Finnieston; choose from avocado mac, burgers, burritos and more – save up to 57%
Vital information
Mains for two or four
Choose from a great selection of mac & cheese, rice bowls, burritors, burgers and more
Scotland's first avocado themed restaurant, known for serving up visually stunning plates using their namesake ingredient
Great location in trendy Finnieston
Holy guacamole!
Today's deal will see you and up to three friends experience the culinary delights of Avo Avo in Finnieston and tucking into a whole host of Avocado-packed delights.
Sample menu
Mac n' cheese with a creamy mature cheddar sauce, avocado and walnut, served with a mixed leaf salad
Avo rice bowl with soy, ginger, chillies, edamame, pomegranate and coriander
Avo burger with sesame seeds, red onion, plum tomato and baby gem, served with tortilla chips, side salad and salsa
Superfood salad with mixed leaves, avocado purée, tomatoes, red onion, radish, feta and mixed seeds
Risotto with sundried tomato, olive, basil and avocado
Avo burrito with sweet potato and mixed bean chilli with avocado and chillies wrapped in a tortilla with salad, salsa and guacamole
Avo Avo
Inspired by similar ventures and exploring new food trends in Europe, Avo Avo brings a varied selection of dishes all centred around one main ingredient – the humble avocado! With a great location in Glasgow's thriving Finnieston area and over 20 years' experience in the catering industry, Avo Avo is a must-visit location for avocado lovers.
Questions about today's deal