Camera Obscura & World of Illusions tickets
549 Castlehill, Edinburgh, EH1 2ND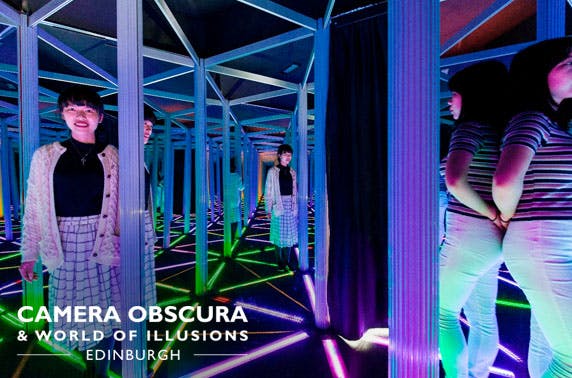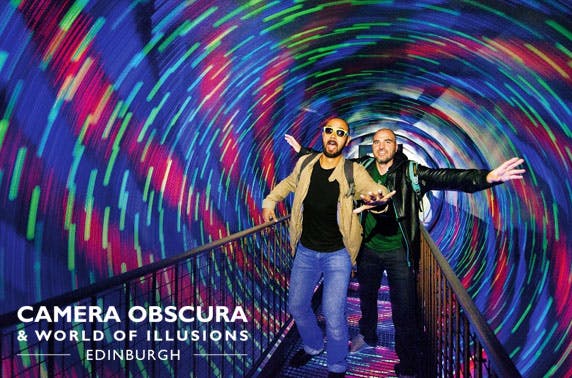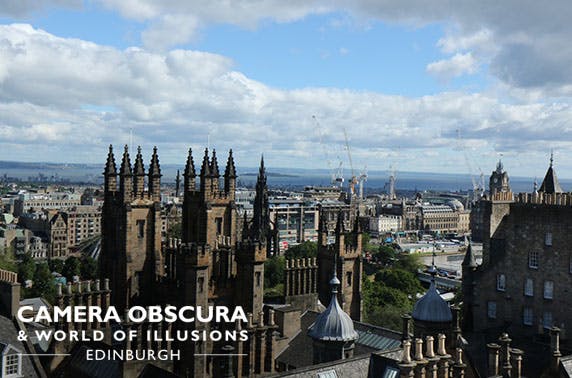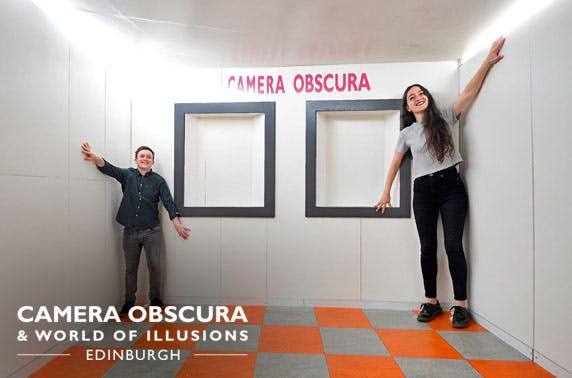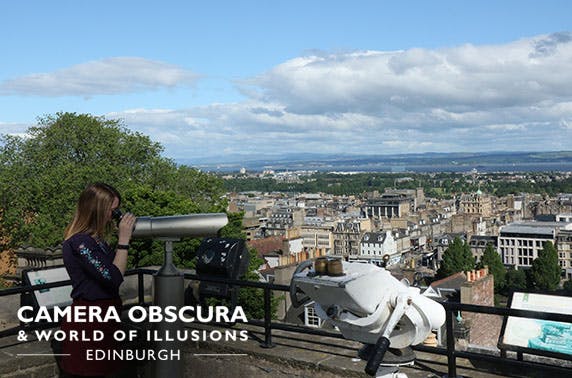 £8 for 1 evening child ticket or £10 for 1 evening adult ticket or £19 for 2 evening adult tickets to Camera Obscura & World of Illusions
Vital Information
Incredible views across the whole of Edinburgh from the rooftop tower
Rated #5 of things to do in Edinburgh on TripAdvisor
Five-floors of interactive fun
Valid 7 days
Enjoy mind-bending optical illusions
Suitable for all ages, from babies to grandparents - and under 5s go free!
Mind-boggling optical illusions
Real-life and technological trickery combine to create a series of over 150 spectacular illusions that will warp your mind. Nothing is what it seems here, from a static walkway that makes you feel like you're spinning to a disorienting mirror maze – you'll be confused and amused in equal measure!
Rated #5 of things to do in Edinburgh on TripAdvisor
"Definitely recommend as an extra activity to do in Old Town with kids. Lisa was a great presenter and made it very interactive. Best on a somewhat bright day and allow time to explore all five floors."
"The Camera Obscura looks small and insignificant from the outside, but inside it is packed with fun activities and illusions! You also have a great view of the city at the top."
"The museum of illusions seems small from the outside, but it is actually very high, so you do get value for your money. Most of all it's a lot of fun. You can also learn a few interesting things. It will probably be the travellers' choice on a rainy day, but it is also worth going when the sun is shining – the quality of your top floor experience will be better!"
"I would highly recommend this place. So many interesting elements here from the vortex tunnel, to the mirrors and various illusions. One of my favourite places in the city."
Questions about today's deal