Driving lessons – save 50%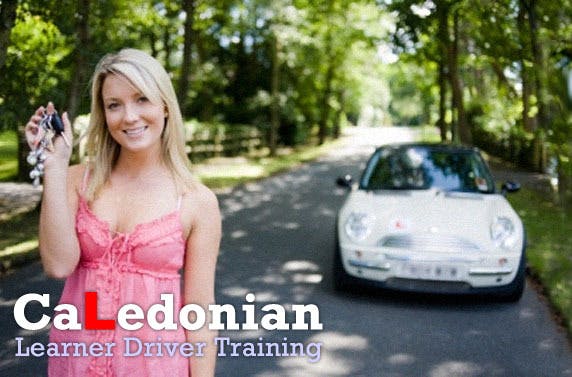 £46 instead of £92 for four hours of driving tuition with Caledonian Learner Driving Training – save 50%
Driving opens up all kinds of possibilities.
There's the possibility you might hook up with your friend Thelma and undertake an epic road trip. There's the possibility you might activate the Flux Capacitor and find yourself back in 1955. There's even the possibility your car might start calling you Michael – though if it does this we'd recommend you take it for a service…and seek medical attention.
The bottom line is that driving is a skill that'll take you places, literally. Which is why we're delighted to bring you today's deal for half price driving lessons with Caledonian Learner Driving Training.
For just £46 you can get behind the wheel with four hours of driving tuition which will have you on the road to passing that all important driving test in no time.
Caledonian Learner Driver Training will teach you the driving skills you need for life, making you a safe and competent driver. Their instructors are all fully qualified and have taught hundreds of people across Scotland how to get on the road.
Today's deal is not only incredible value, it's also a fantastic present which will give someone endless possibilities and a valuable skill for life.
What's more, today's deal not only gets your nearest and dearest out on the road, it'll also get you out of Taxi duties! Wahey!
What to expect
Two x 2 hour driving lessons.
Small print
Recipient of voucher must live within the Glasgow area – a qualified driving instructor will be allocated to you depending on your Glasgow postcode.
All voucher recipients must be over 17 years old and in possession of a valid UK Provisional Driving License.
All voucher recipients must be able to read a vehicle license plate from a distance of 20 metres.
Lessons must be taken in 2 two hour slots.
Only one voucher per learner driver may be purchased.
All lessons are subject to diary availability.
Vouchers are not exchangeable for cash.
Questions about today's deal