Escape game at Clue HQ
124 Portman Street, G41 1EJ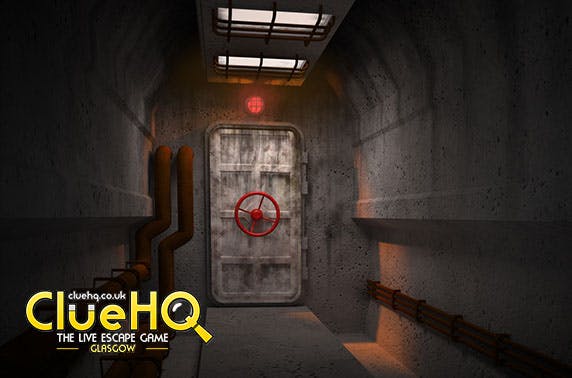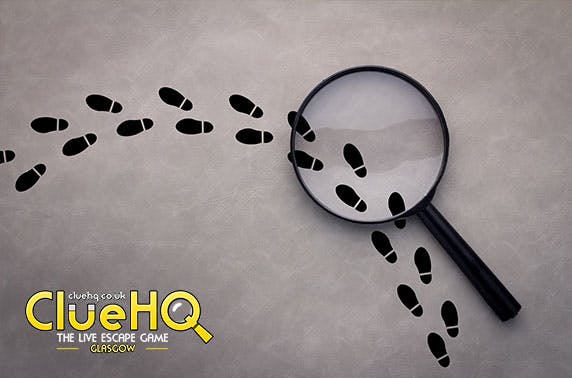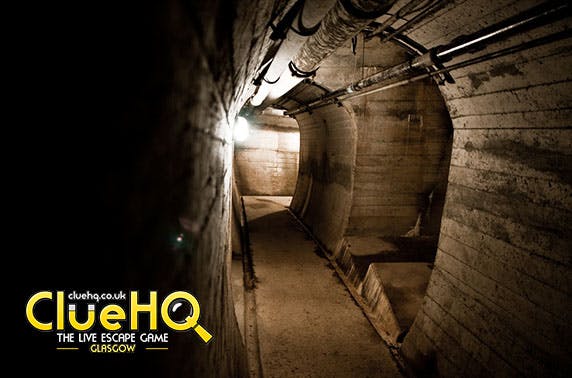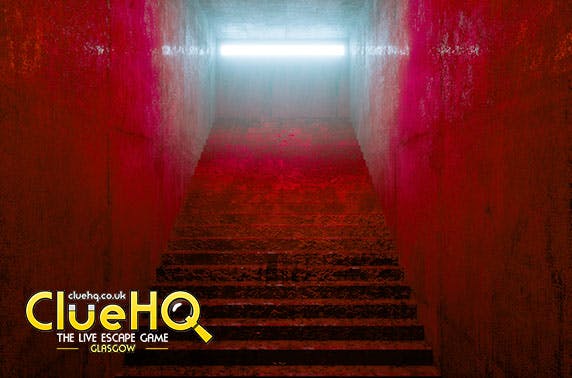 £39 instead of £60 for up to six to play an interactive escape game at Clue HQ Glasgow
Vital Information
Interactive escape game for up to six
Race against the clock to escape from an underground bunker which has just 1 hour of breathable air left
Great for colleagues, friends and families
Rated 5 out of 5 on TripAdvisor
Clue HQ
With today's deal, you and five friends can feel adrenaline pump through you as you race the clock to escape from a locked room. Imagine you've been living in an underground bunker for years due to a radiation leak; you've just been given the all clear but you're trapped and oxygen is running out. You only have 60 minutes of breathable air left, so race to escape by solving clues, puzzles and mysteries!
Whether you're looking for a team-building activity, to let loose your competitive streak or just a great day out, Clue HQ's breakout fun is great for everyone from work colleagues to friends or families. It's also valid until the end of December, throughout the school Christmas holidays, making it a brilliant activity to enjoy with your teenagers.
TripAdvisor loves it
"I booked this for my son's 12th birthday – at first we were clueless but as we got more clues, the more excited we were. Our host was brilliant – you really do get caught up in the fact that you need to find the clues! Brilliant idea, can't wait to try the next room. Thank you so much to Clue HQ Glasgow, we had a ball!"
"Escaped, just! Frist time doing this and really enjoyed it. Good fun had by all! The staff member was very helpful and made the experience a great one. Hope to go back and do Cell Block C soon! Great for adults, and kids enjoyed the excitement and could help with some clues. Very different from anything we have done before and gets your mind thinking."
"Our mixed group, age range from 15 to 59 years, had an absolute ball! As newbies we didn't know what to expect but our guide clearly explained what we had to do to escape from the bunker. Finding clues and solving puzzles only to find more was hilarious! As our 1 hour of oxygen ticked away, our search got a bit more frantic but working together, we escaped by the skin of our teeth with 23 seconds to spare!"
Questions about today's deal
Clue HQ Glasgow
124 Portman Street,
G41 1EJ
Tel: 0141 442 0065
Located in Kinning Park, Laser Quest is close to transport links including Kinning Park subway station and with parking right outside, it's a brilliant and convenient way to spend the day laughing with your friends, whether you're 7 or 67!