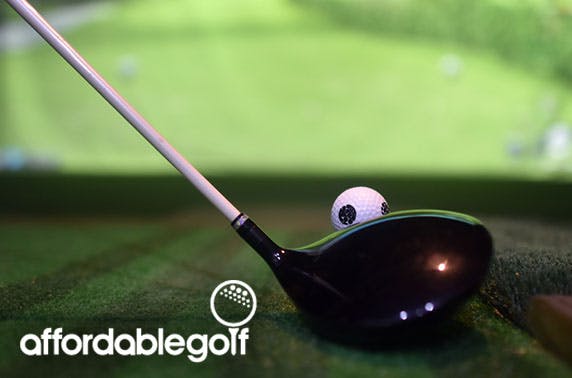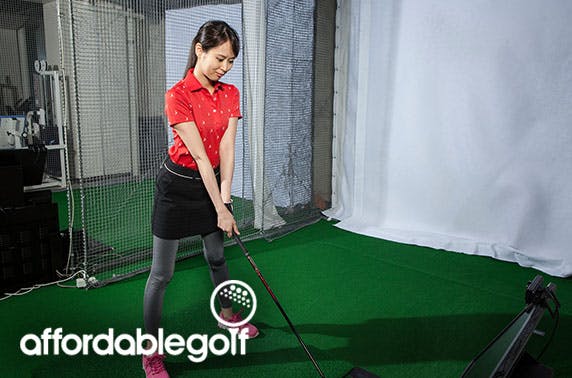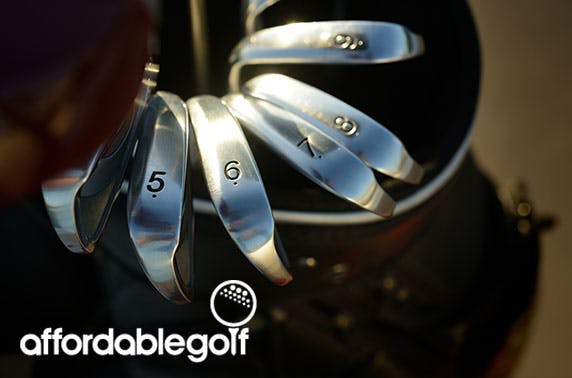 From £6 instead of up to £40 for a 1-hour session of indoor golf play for one or two, from £28 for five sessions or from £50 for ten sessions at Affordable Golf; improve your swing and have fun playing multiple courses – save up to 85%
Vital information
60-minute indoor golf practice session for one or two
Choose between one, five or ten sessions at Affordable Golf Hillington, East Kilbride or Glasgow
Simulated golf games use and state-of-the-art launch monitors to provide measurements such as your total distance, club head speed and much more
Use unlimited golf balls, play multiple courses and escape the winter weather!
Affordable Golf Ltd is one of the UK's leading online golf retailers
Perfect Christmas gift for any golfing enthusiast
Valid 7 days
Golf indoors
Don't be left out in the cold this winter - you can golf no matter what the weather has in store with today's great deal from Affordable Golf.
Get ready to hit the green come rain or shine with an indoor 60-minute session of simulated golf play at Affordable Golf Hillington, East Kilbride or Glasgow. You can practice your swing and improve your game with your choice of one, five or ten sessions. With great professional teaching support, you can have fun whether you're a beginner looking to learn or a bona fide golf guru looking for a new challenge. With unlimited golf balls and multiple courses available to play plus state-of-the-art launch monitors to measure and track your progress, you won't be bored any time soon!
And if you'd rather play with a pal, why not go for a two-player option? It's the perfect Christmas gift for golfing enthusiasts!
Affordable Golf
Affordable Golf Ltd is one of the UK's leading online golf retailers and stocks an impressive range of equipment and clothing from key brands such as Adidas, Nike and Cobra. With three stores across Scotland and 20 years in the business, Affordable Golf is dedicated to helping people of all golfing abilities improve their skills and develop their passion of the game.
Questions about today's deal
Affordable Golf Hillington
48 Kelvin Avenue, Hillington, Glasgow,
G52 4LT
Tel: 0141 810 4811
Affordable Golf East Kilbride
2-4 Whin Place, East Kilbride,
G74 3XS
Tel: 01355 571 999
Affordable Golf Glasgow
126 Hydepark Street,
G74 3XS
Tel: 0141 564 1580