Brand new cheese wheel pasta at Nick's
168 Hyndland Road, Hyndland, G12 9HZ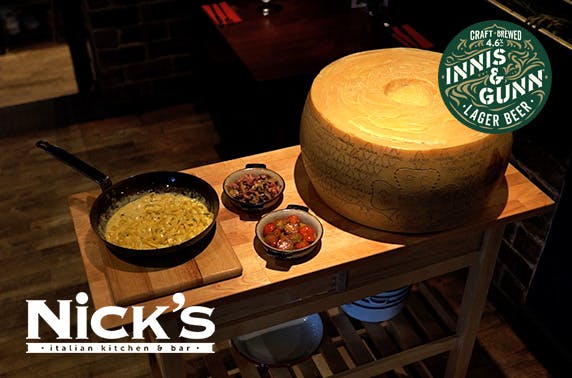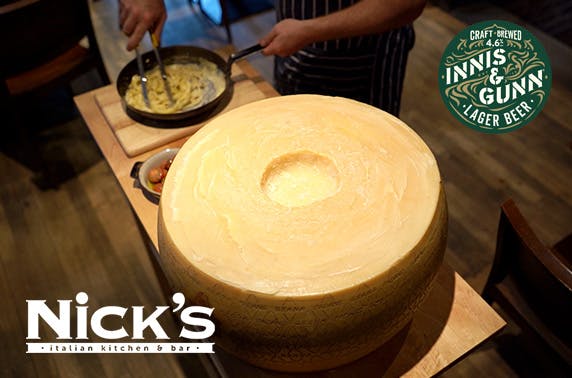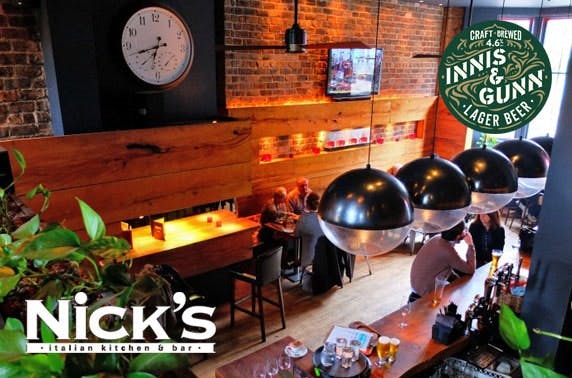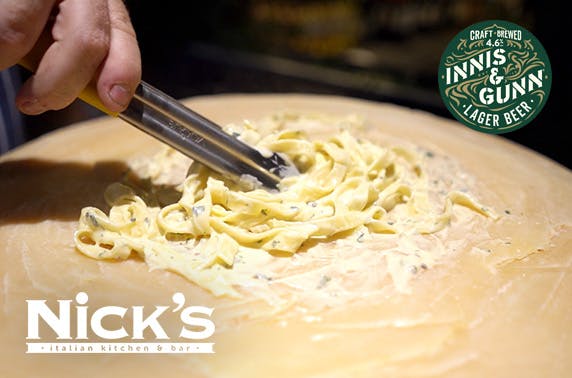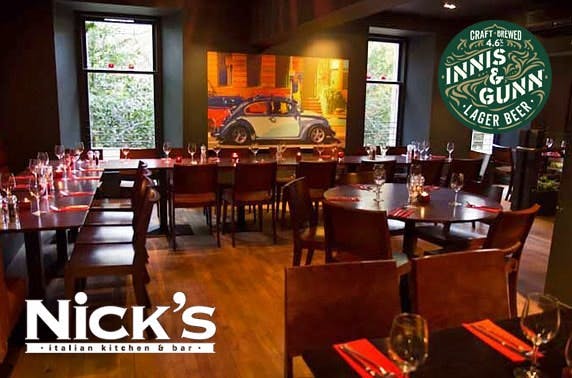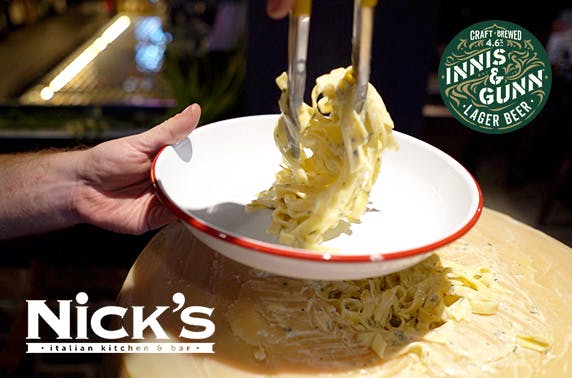 Introducing the cheese wheel at Nick's: fresh pasta tossed in a 32kg wheel of Parmesan served right at your table for two, plus a glass of wine or beer each at Nick's Italian Bar & Kitchen, Hyndland - save up to 52%
Vital Information:
Brand new cheese wheel pasta dishes for two
Includes a glass of wine or beer each
Neighbourhood favourite with a bar offering up a variety of continental favourites
Rated 4/5 on TripAdvisor
100% of itisoners would recommend and return
Cheese lovers rejoice!
You and a friend can be one of the first to enjoy some deliciously cheesy, unique dining at Nick's Italian Bar & Kitchen with today's deal. You'll get a tasty portion of fettucine Alfredo each, which will be tossed in a giant wheel of Parmesan and served right at your table! It's the most Instagrammable meal you'll have all year so rack up those likes!
You'll also be treated to a glass of wine or beer each for the perfect evening out at the Hyndland hot spot.
West End gem
Handily located on Hyndland Road, Nick's Italian Bar & Kitchen is a popular local eatery. Evoking a Manhattan loft, the chic eatery is both contemporary and comfortable, and makes for the perfect after-work spot or lazy weekend treat.
TripAdvisor favourite
"Great atmosphere, service and food!"
"Great food and great staff make this one of the best restaurants in Glasgow's West End. There is nothing on the menu that I wouldn't recommend!"
"Still a great place after all these years. My husband and I have been dining at Nick's for many years now and never gotten round to leaving a review. The food is consistently well cooked and the atmosphere homely and snug. It's the staff that truly make a difference… Well done, you always make it a great dining experience and you should be proud of yourself for being so helpful and diligent."
Questions about today's deal