Real Christmas trees, Finlaystone Country Estate
Port Glasgow, PA14 6TJ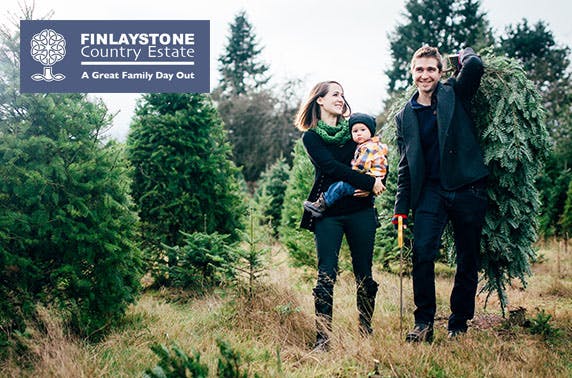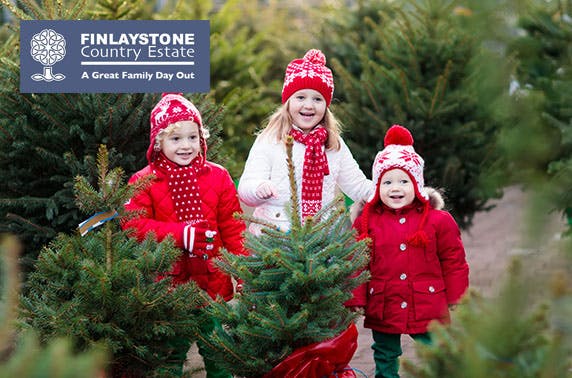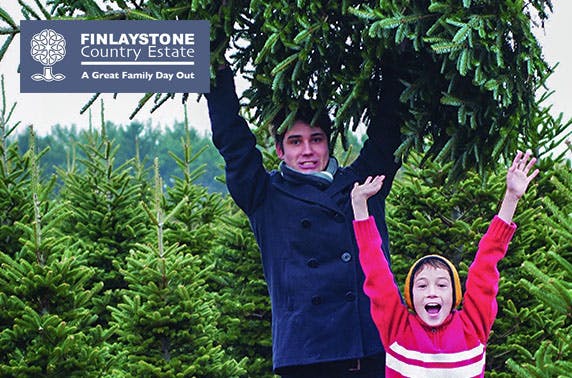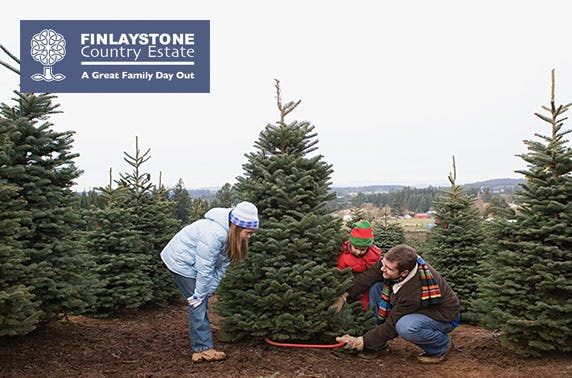 From £24 for a real Christmas tree from Finlaystone Country Estate including entry to the park; choose and cut down your own tree for a festive family day out, with a variety of sizes to suit every home
Vital Information
Real Christmas trees from 6-12ft
Choose your tree, tag it then return any time to chop it down yourself!
Includes entry to the estate with beautiful gardens, a tea room, kids play area and more
The perfect festive tradition for the whole family
Rated 4/5 on TripAdvisor
Festive family fun
Deck the halls with today's festive deal for Christmas trees from Finlaystone Country Estate. You'll enjoy a unique experience as you visit the estate and choose which tree you'd like, tagging it with your name and contact number to secure your choice. You can then return any time you like nearer to Christmas to collect your tree – which you get to chop down yourself! You'll be given a saw to tackle it and you know you're guaranteed a totally fresh tree for the perfect centerpiece in your home.
With a variety of sizes ranging from 6-12ft tall, you can select the best tree for your house and decorate it perfectly with your favourite baubles. It's a fantastic festive tradition to start with your family, and the kids can look forward to picking out their own tree every year and seeing the whole process of chopping it down and bringing it home to decorate. You'll be making memories along the way that they'll remember forever and you'll be guaranteed to get in the Christmas spirit by the end of your trip!
Finlaystone Country Estate
With a purchase of a tree, you'll also be treated to free entry to the Finlaystone Country Estate, with 140 acres of woodland and 10 acres of gardens, plus plenty of delightful trails and local wildlife to admire. Take in the spectacular views across the Firth of Clyde before strolling through the varied gardens and enjoying some refreshments in the tea room for a lovely winter's day out.
There's also an extensive play area for children which has been largely built from local materials, featuring a boat, a huge tram, a pirate ship and more for a fantastically fun experience!
Fantastic reviews
"Having recently moved to the area, we popped in as we'd heard you could tag and chop down your own Christmas tree. Not only was this mega-fun, it was also much cheaper than the garden centre pre-cut trees. They let you choose and tag your tree and then you can go back and cut it down (saw provided!) nearer Christmas."

"Finlaystone is a great place to take the kids to get back to nature. Great views over the river Clyde. Good walk around the estate. A good day out for a family."

"What can I say? Finlaystone is like a 2nd home to us! I can't fault it, my kids just make the best memories every time we visit. Despite visiting dozens of times I feel like we haven't even scratched the surface of the depths of fun and beauty to be found here."
Questions about today's deal