Hogmanay cocktail party at Bread + Butter, City Centre
Bread + Butter, 74 Buchanan Street, G1 3AF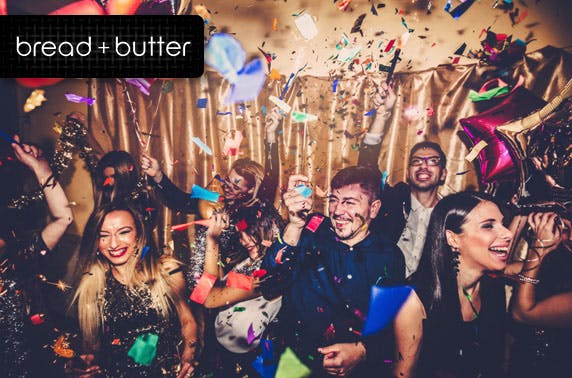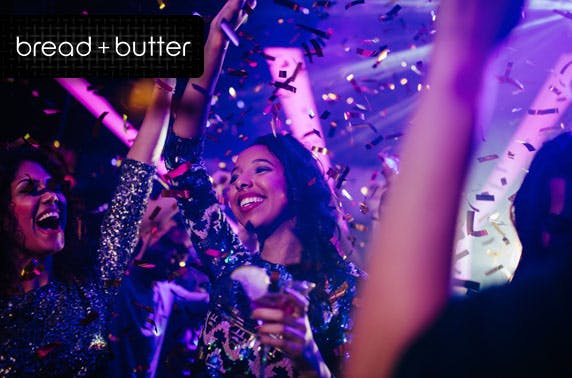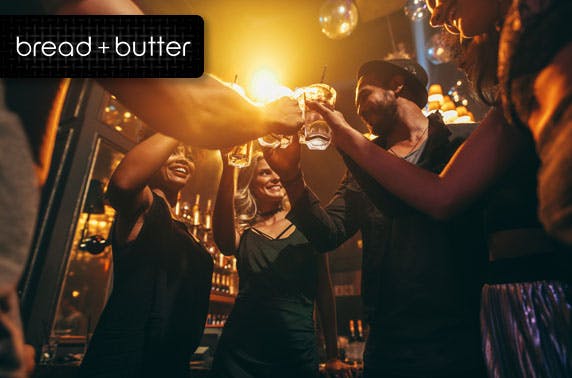 £10 instead of £20 for a ticket to Bread + Butter's Hogmanay party; inc a glass of fizz and 2 cocktails or beers each plus party food – save 50%
Ringing in the bells in your pyjamas from the confines of your couch isn't exactly setting a high standard for the rest of 2019.
See in the New Year with tickets to Bread + Butter's fab Hogmanay cocktail party, including booze, bites and live entertainment!
3… 2… 1… Happy New Year!
One ticket inc a glass of fizz on arrival plus two cocktails or beers per person
Tuck into a selection of party nibbles, before dancing the night away with a live DJ
See in the bells with all of your mates, then enjoy a hot filled roll after midnight
Award-winning cocktail bar in the heart of the City Centre
Highly commended as Late Night Bar of the Year at the SLTN Awards 2016 and winners of a gold award at Best Bar None 2016
Questions about this event
Bread + Butter
74 Buchanan Street,
G1 3AF
Tel: 0141 221 4383
With a great location in the heart of the city centre, a heated outdoor patio and a casual diner style interior with big squashy sofas in the separate bar area, you'll soon see why this pre-club hotspot is the Bread & Butter of any good night out in Glasgow.