The Labyrinth Challenge at Dalkeith Country Park
Dalkeith Country Park, Via King's Gate, Dalkeith, EH22 1ST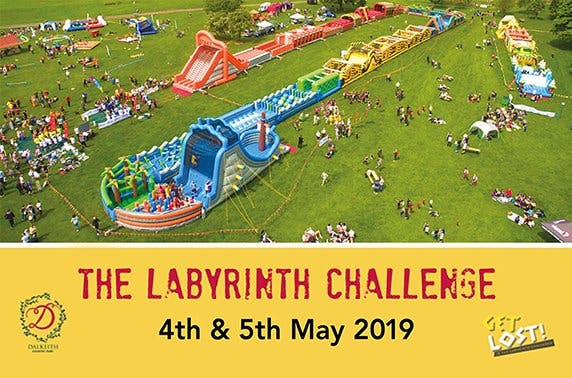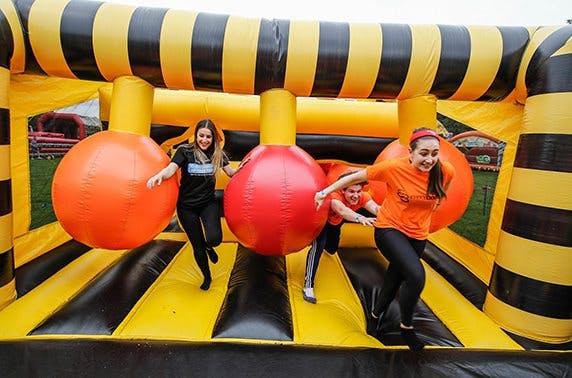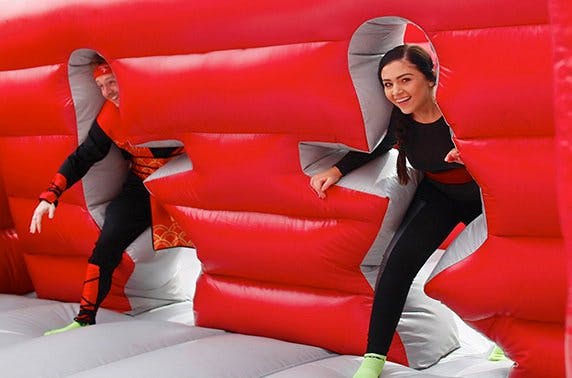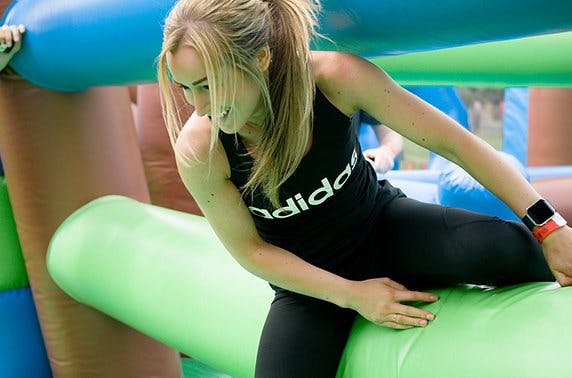 11:00 Saturday 4th May
Starts at 11:00, 12:00, 13:00, 14:00, 15:00 and 6 other times.
Other dates for this event
Child or adult tickets to The Labyrinth Challenge at Dalkeith Country Park; take on the giant inflatable obstacle course full of slides, hurdles & more, plus DJs and food for the perfect fun day out!
Get lost!
Take on The Labyrinth Challenge at Dalkeith Country Park – an inflatable obstacle course that's great fun for children and adults alike
Kids aged 5-9 can make their way through the Mini Labyrinth while adults and ages 10+ can enjoy the main challenge
The Mini Labyrinth features four themed sections - Arctic, Jungle, Jurassic and Egyptian, perfect for little ones to get active and have a great day out
There are five zones in The Labyrinth Challenge - The Jungle Zone, Lava Zone, Toxic Zone, Combat Zone and Ocean Zone
Over 1000ft in length, the course is packed with hilarious challenges and obstacles including slides, balance beams, hurdles and more
Get competitive to reach the end as quickly as possible, or take your time and go at a leisurely pace – it's totally up to you!
There will also be DJs spinning tunes as well as food and drinks stalls to keep you refreshed all day
The perfect family day out
Located in the beautiful grounds of Dalkeith Country Park, home to Fort Douglas adventure playpark, Restoration Yard Store and Café that's loved by our members, as well as beautiful walks through the grounds
Questions about this event