Musical Madness at Sloans
Sloans, 108 Argyle Street, G2 8BG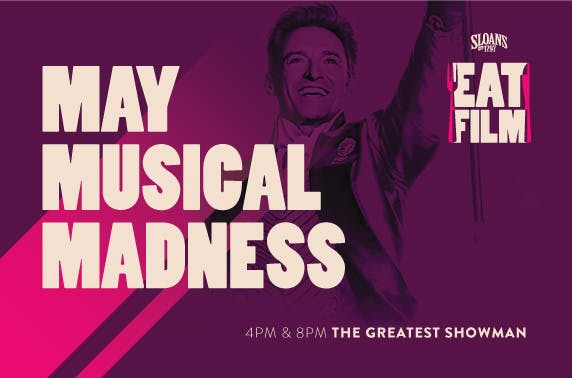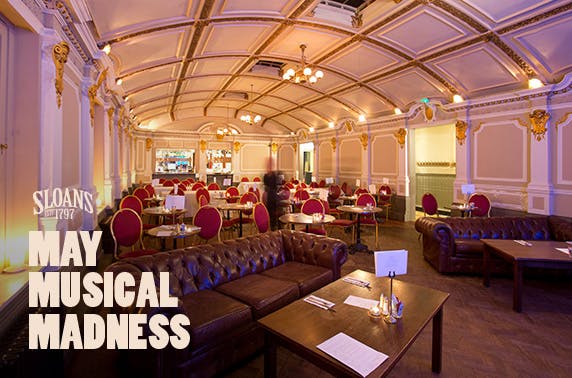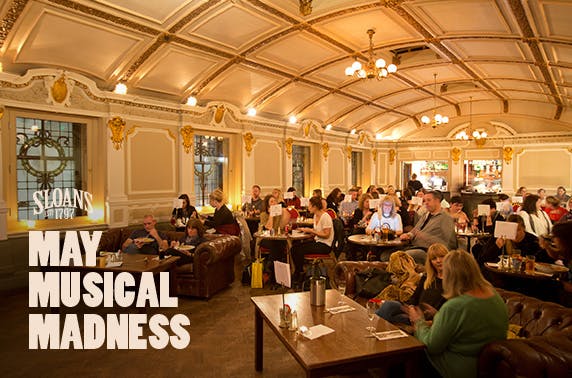 13:00 Saturday 26th May
Starts at 13:00, 16:00, and 20:00
Musical Madness at Sloans
Listen, we don't care what film it is. If Hugh Jackman is in it, we're there!
Swoon over a great night out with the perfect combination of food, drink and film at May Musical Madness at Sloans. You'll sit down to a delicious main course such as macaroni cheese, nachos or steak pie and watch everyone's favourite flick, The Greatest Showman. You'll even get to sip on a delicious themed cocktail – perfect!
Musical madness!
One ticket to Musical Madness including a main course meal, cocktail and movie
Pack your bags and head to the circus with a screening of The Greatest Showman, including themed cocktails like a Circus Cosmo, The Greatest Ginman or Barnum's Bellini
Tuck into mains such as Showman's steak pie, Carlyle's chilli nachos or This Is Me macaroni
Sing along as the film is shown on the big screen
Held in the stunning surrounds of Sloans, smack bang in the City Centre
Questions about this event
Sloans
108 Argyle Street,
G2 8BG
Tel: 0141 221 8886
A Glaswegian institution, Sloans is the city's oldest bar and restaurant. Set within a Grade A listed building, it's full of old-world charm with a gorgeous ballroom and plenty of original features to boot, making it the perfect spot for a cosy date night, night out with friends or refuelling after a day's shopping.