Easter SMAC – Scottish Macaroni Appreciation Club
Sloans, 108 Argyle Street, G2 8BG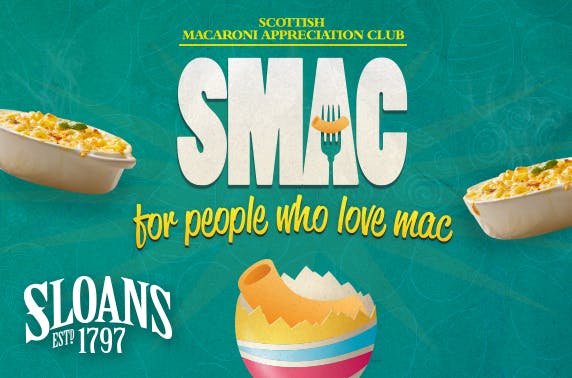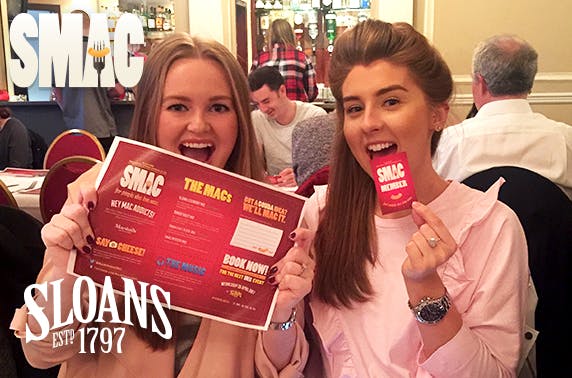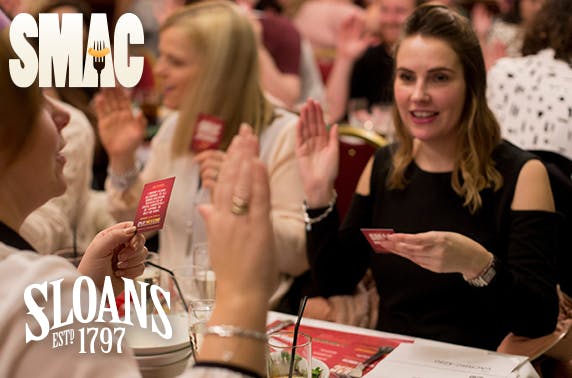 One ticket to SMAC – Scottish Macaroni Appreciation Club; Easter-themed evening inc 4 servings of gourmet mac and cheese, plus fries and salad
Is it possible to love mac n' cheese more than your other half? We won't tell them if you don't…
Set hearts fluttering with a ticket to an Easter-themed SMAC at Sloans and feast on a selection of four mac n' cheese dishes, served with skinny fries and salad – the perfect night for mac addicts!
Cheese please!
One ticket to SMAC – Scottish Macaroni Appreciation Club
Tuck into four servings of different macs plus fries and salads at the Easter-themed evening
Vote for your favourite mac which will then take pride of place as Sloans' mac of the month
Show your love for all things mac by beginning the evening pledging allegiance to the mac
Free entry into a raffle to win mac lovers' goodies
Includes a membership card which gives you 20% off mac at Sloans when you show your card
Dine in Sloans, Glasgow's oldest bar and restaurant
The macs
Sloans' legendary mac
Lamb and honey roast carrots mac
Easter Breakfast Mac – eggs Benedict, spinach muffins and hollandaise sauce
Mystery mac
Questions about this event
Sloans
108 Argyle Street,
G2 8BG
Tel: 0141 221 8886
A Glaswegian institution, Sloans is the city's oldest bar and restaurant. Set within a Grade A listed building, it's full of old-world charm with a gorgeous ballroom and plenty of original features to boot, making it the perfect spot for a cosy date night, night out with friends or refuelling after a day's shopping.