Sloans whisky tasting with canapés
Sloans, 108 Argyle Street, G2 8BG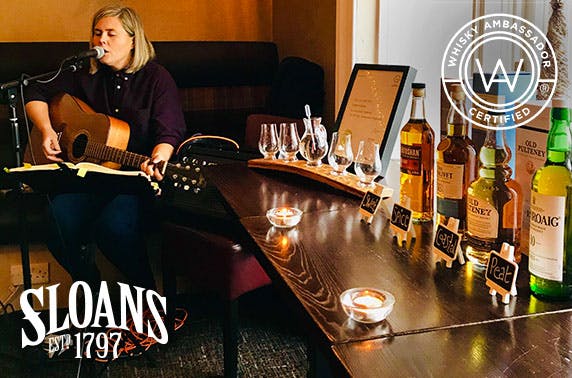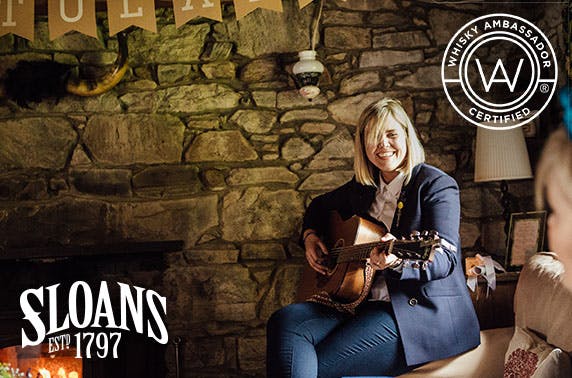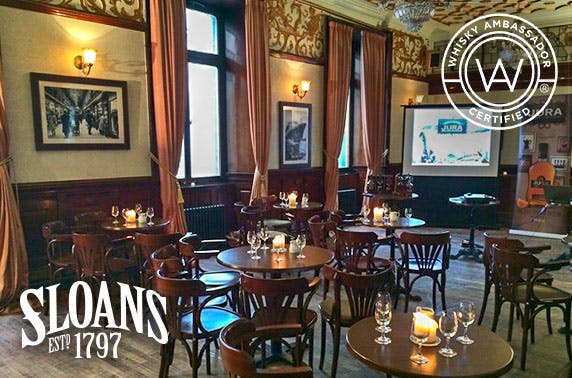 Tickets to Malts and Music whisky tasting at Sloans, City Centre; learn all about the history of the whisky plus enjoy four tasters with canapés
We were planning on putting a joke here, but thought it might be a little whisky.
The only thing worse than a bad joke is a bad dram - make sure you're tasting only the best with a professional whisky tasting evening at Sloans. Hosted by Malts and Music, you'll get to enjoy four gorgeous whiskies plus canapés as you learn all about the history and distillation process of the much-loved drink. We'll raise a glass to that!
Get whisky-ed away with
One ticket
Hosted by Malts and Music, this is the perfect event for any whisky lover
Joined by a certified whisky ambassador, you'll learn the history of the much-loved drink as you're talked through the distillation process and the six key whisky regions of Scotland
Then, you'll sample a different single malt from four of these regions and explore the difference in tasting notes
Taster whiskies are Auchentoshan American Oak, Glenlivet Reserve, Laphraoig and Dalmore 12
As well as canapés to enjoy with your whiskies, the tasting will feature traditional live music to make the experience all the more special
Takes place at Sloans; Glasgow's oldest bar and restaurant
People Make Glasgow recommends Sloans as one of the top 11 places to visit for a first time trip to the city
Questions about this event
Sloans
108 Argyle Street,
G2 8BG
Tel: 0141 221 8886
A Glaswegian institution, Sloans is the city's oldest bar and restaurant. Set within a Grade A listed building, it's full of old-world charm with a gorgeous ballroom and plenty of original features to boot, making it the perfect spot for a cosy date night, night out with friends or refuelling after a day's shopping.