Raffaelle's mezzanine dining & drinks, Bearsden
Raffaelle's Italian Kitchen and Bar, 151-155 Milngavie Road, Bearsden, Glasgow, G61 3DY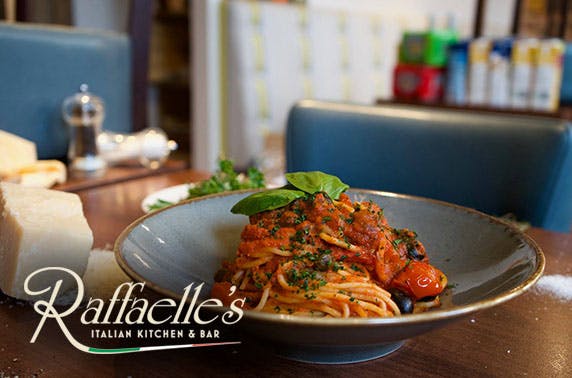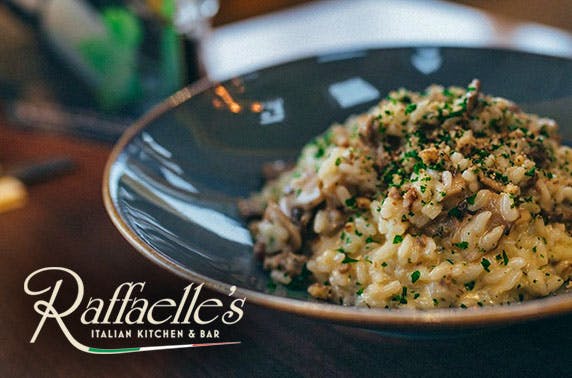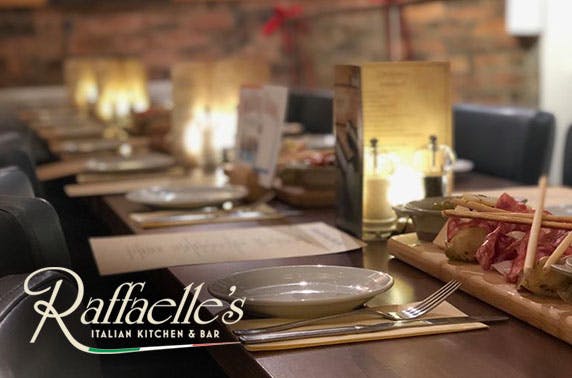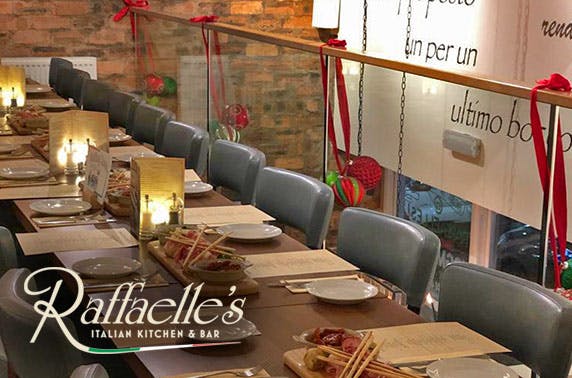 usually

£28

save up to

49%
15

min guests

40

max guests
Enjoy 2 course dining in Raffaelle's mezzanine, accompanied by a glass of Prosecco or wine
Putting on an Italian accent as you serve your friends tinned ravioli isn't going to fool anyone.
Stop being an impasta and head to Raffaelle's in Bearsden for a two or three-course meal and Prosecco or wine for a bellissimo evening!
Any questions?
If there's anything you'd like to know before you book, ask us a question and we'll do our best to help. Ask us a question
Small print
Please refer to menu for dietary information.
Depending on size of group you may be split across multiple tables; space may be private or shared dependent on size.
Children are permitted and included in the overall headcount.
Children's menu available for children up to the age of 12, please advise at time of booking.
Decorations for the room, including balloons, are welcome (within reason!)
You're welcome to bring along a celebration cake.
Wheelchair access available however bookings will be taken in the mezzanine which is not accessible. Bookings may be accommodated in the downstairs area; please discuss directly with venue.
Refund Policy
You can get a full refund up to 2 days before your event
Raffaelle's Italian Kitchen and Bar
151-155 Milngavie Road, Bearsden, Glasgow,
G61 3DY
Tel: 0141 942 4242