English Rose Bakery macarons
The Castle Hotel, 66 Oldham Street, M41LE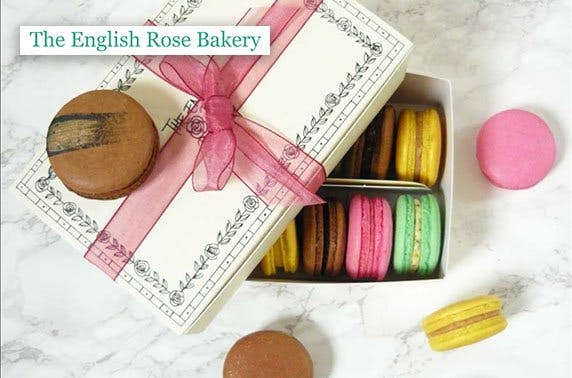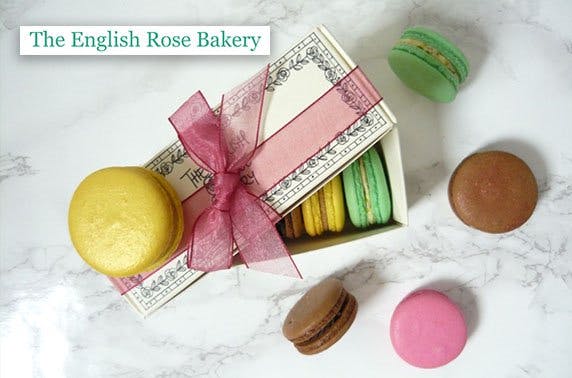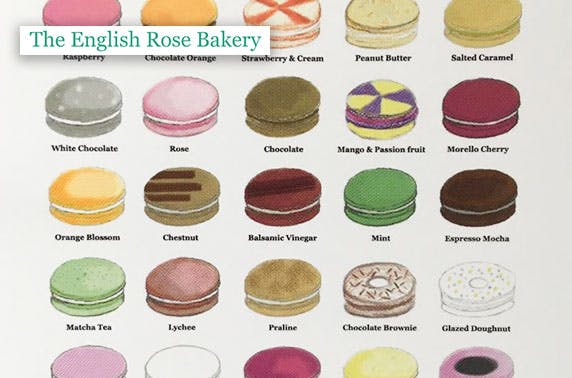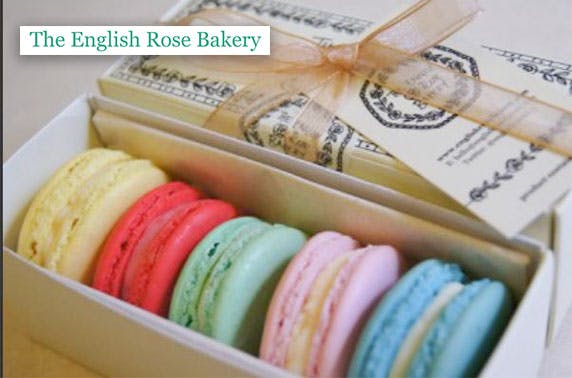 Box of 5 or 14 macarons from English Rose Bakery; choose from incredible flavours like Pina Colada, glazed doughnut and sour cherry
Vital Information
Box of 5 or 14 macarons
Choose from delicious flavours like chocolate orange, praline and Cola bottle
All macarons are gluten-free
Très chic
Enjoy some delicious French treats with today's deal for the English Rose Bakery. Choose a box of 5 or 14 macarons to collect from the kitchen in the heart of Manchester's Northern Quarter.
Choose from classic flavours like lemon, pistachio, raspberry or chocolate; or go for one of the bakery's more inventive concoctions like gin fizz, Pina Colada, matcha tea, glazed doughnut and even balsamic vinegar!
English Rose Bakery
Inspired by a visit to the iconic Ladurée, English Rose Bakery's Emma Brown spent years perfecting the chic French macaron and now has a kitchen in the Castle Hotel where she uses as many locally-sourced ingredients and packaging as possible to support fellow Manchester-based businesses.
With an incredible range of flavours and gluten-free macarons, there's absolutely something for everyone. Whether you give them as a stylish gift or just want to treat yourself, they're the perfect cute little indulgence!
Questions about today's deal