Pizza or pasta for two at Vapiano, Corn Exchange
Corn Exchange, 98 Corporation St, Manchester, M4 3TR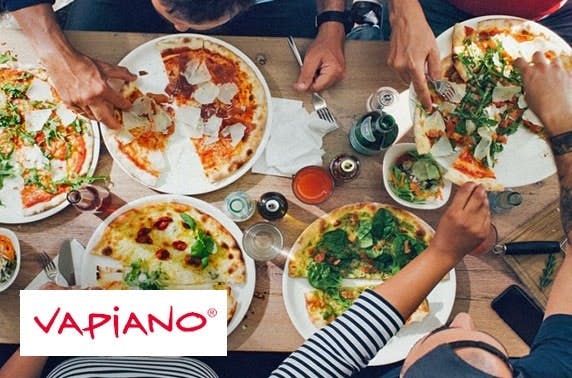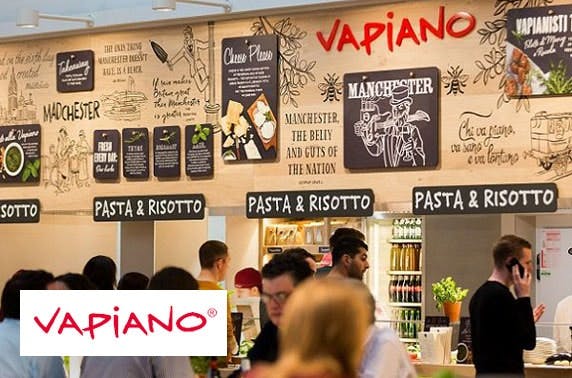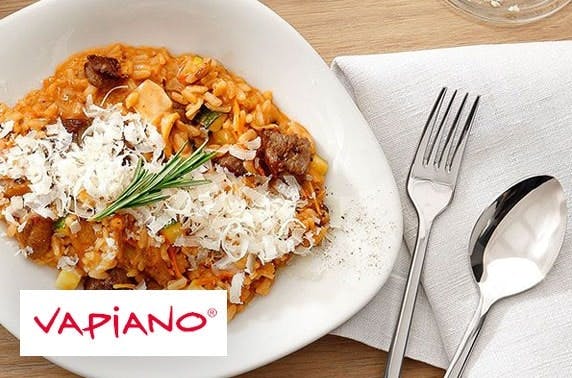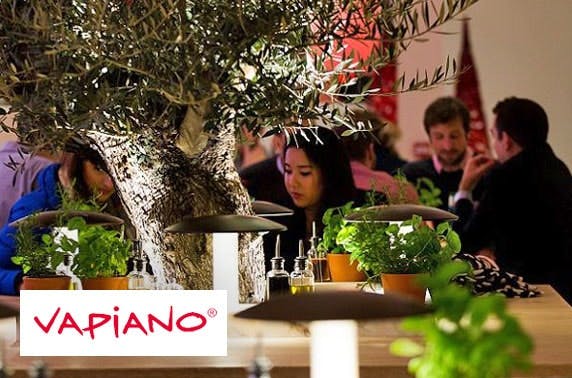 Pizza or pasta for two at Vapiano, Corn Exchange - save up to 52%
Vital Information
Pizza or pasta for two, handmade fresh to order
Face-to-face chat with the chefs means your food can be cooked exactly how you like it
Unique self-service dining concept ideal for groups, dates and students
Huge range for everyone including vegetarian, vegan, gluten-free and low carb
Located in Corn Exchange with great outdoor seating and local to Manchester Arena & shopping districts
Valid 7 days
Unique dining concept
Dining is done a bit differently at Vapiano – each customer is given a chip card on arrival which is used to order. Drinks orders will be taken at your table but food is self-service, where you can personally talk to the chef face-to-face and let them know exactly how you want your meal, whether that's no garlic in your pasta sauce or extra toppings on your pizza. You can even pick the type of pasta and how you want it cooked, so you're always getting a meal customised to your specific tastes.
Your card registers everything you order and you pay on the way out, with each person using their own card – so no awkward splitting of the bill!
Super fresh
All the pasta at Vapiano is handmade on site daily, with 11 types of pasta to choose from including spelt and gluten-free. The chef will ask you which dish from the menu you'd like and you then choose a pasta shape. The pizza dough is also handmade daily and shaped to order so you get your perfect pie every time.
Once ordering, your pasta is cooked right in front of you in just a few minutes, or for a pizza you'll be given a buzzer to collect as soon as soon as it's fresh out the oven. No matter if your diet is vegan or gluten-free, everyone can get their ideal meal made fresh and quickly. Bellisimo!
Questions about today's deal