Award-winning butcher Donald Russell online voucher
Available for home delivery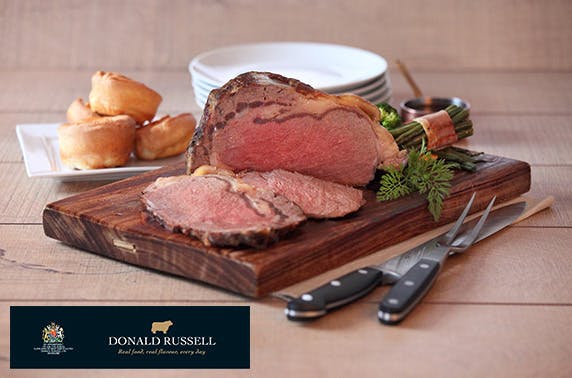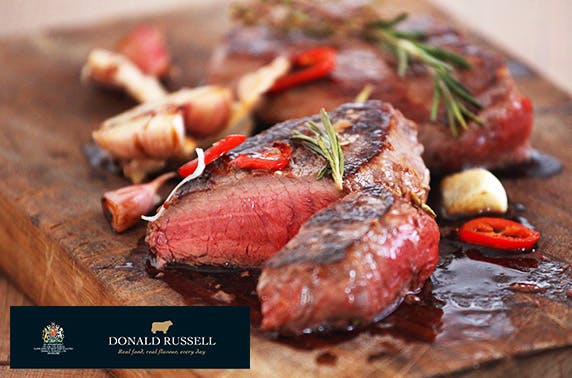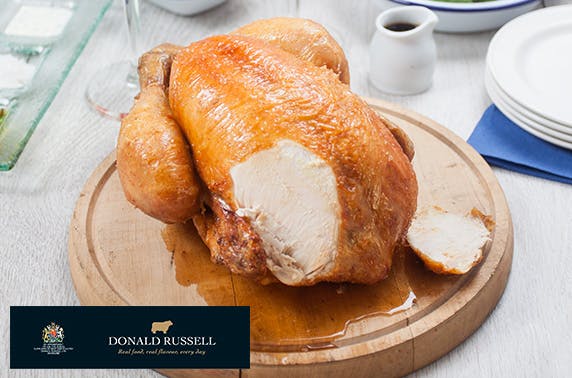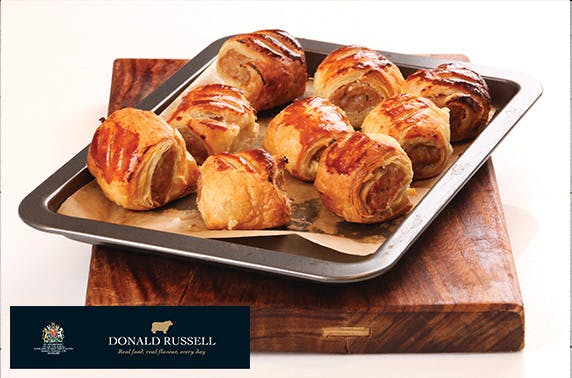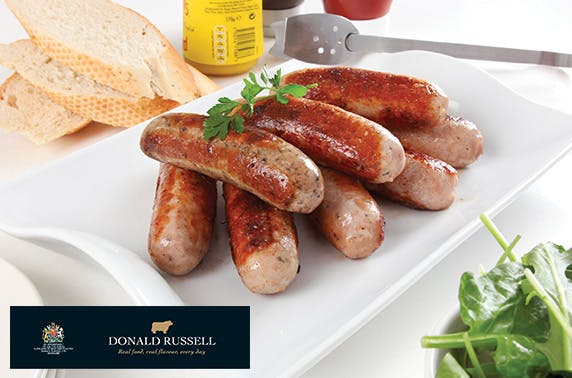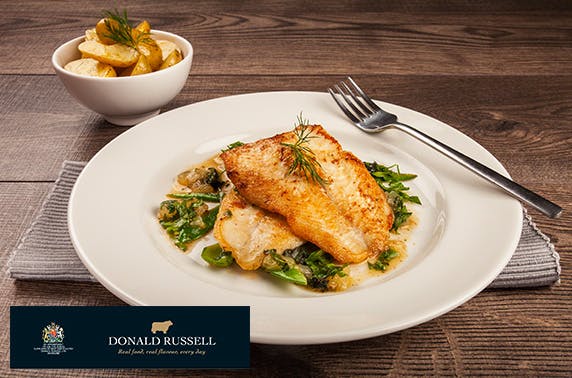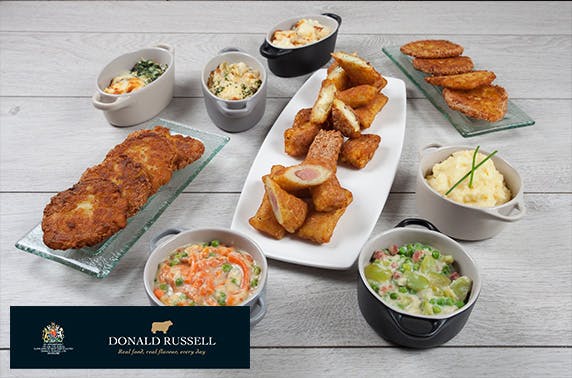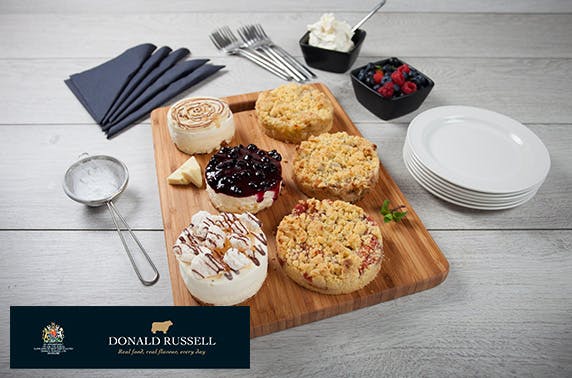 £25 for £50 to spend online with award-winning butcher Donald Russell, or £39 for £80 to spend – save up to 51%
If you don't get today's deal in time we reckon it would be a huge missed steak.
Stock up on incredible meat, fish, chef-prepared meals and more from renowned butcher Donald Russell with a £50 online voucher for just £25, or get £80 to spend for just £39.
Vital Information
Choose from top quality meat, seafood, chef-prepared meals and more
The meat is traditionally matured and hand cut by expert butchers
Their meat has been praised by food critics and customers alike
Royal Warrant holders since 1984
Suppliers to top restaurants and hotels
Expert butchers
Renowned for their highly quality, Donald Russell have held the Royal Warrant since 1984 and have supplied gourmet meats to top restaurants and hotels around the world, from Kensington Palace to The Grand Hotel, Monte Carlo.
With all of their beef being grass-fed and naturally reared in the UK, before being hand-cut for premium quality and matured in the traditional way for up to 35 days, the result is a beautifully tender product, perfectly marbled with an intensely rich flavour. Thanks to such high standards and a premium quality of meat, it's no surprise that Donald Russell have grown into the UK's leading mail-order and online butcher!
Huge selection
Whether you're looking for juicy, grass-fed steaks, fresh fish, or a succulent leg of lamb for Sunday lunch, Donald Russell have got you covered. They've even got a whole range of chef-prepared ready meals with everything from traditional pizzas and lasagnes, to curries and toad in the hole.
Loved by food critics
"You can argue all day about what seasoning to add to meatballs, but you can't argue with using top-quality meat, and that's what you get here. I'll never make my own again." Tony Turnbull, The Times
"Well aged, marbled and tasty." Hugh Fearnley-Whittingstall
"Meltingly good steaks." Rose Prince, The Telegraph
What to expect
£50 or £80 to spend online with Donald Russell
Small print
Voucher is valid until Mon 14 Aug 2017; subject to availability.
Sorry, multiple purchases are not permitted; strictly one voucher can be redeemed per person.
Orders will be delivered by UK Mail, APC (Menzies Distribution) or TNT.
Option 1: £5 delivery fee is required; payable directly to Donald Russell. If spend is over £80 i.e. an additional £30 on top of your voucher then you will qualify for free delivery.
Option 2: free P&P per order for UK Mainland only; additional surcharges are applicable for Northern Ireland & Channel Island orders £7, AM delivery £4 and Saturday delivery £4.
On checkout, members will be able to choose a set delivery date from available options as well as delivery instructions, e.g. 'I will be in', 'Leave in the porch', etc.
The earliest delivery date is no more than 2 working days from the date ordered. Orders will be delivered between 8am - 6pm Tue - Fri, available delivery dates will be postcode dependent.
This item is non-refundable and we encourage you to check your goods upon receipt.
If there is a fault with the products please contact Donald Russell within 7 days of receipt of your goods.
Donald Russell reserve the right to replace any offer with something of equal or greater value.
The delivery times provided are approximate and do not guarantee a delivery date unless otherwise stated.
Voucher is not exchangeable for cash or valid with any other offers.
Images used for illustrative purposes only.
Questions about today's deal