Flowers Delivery 4 U voucher
Available for home delivery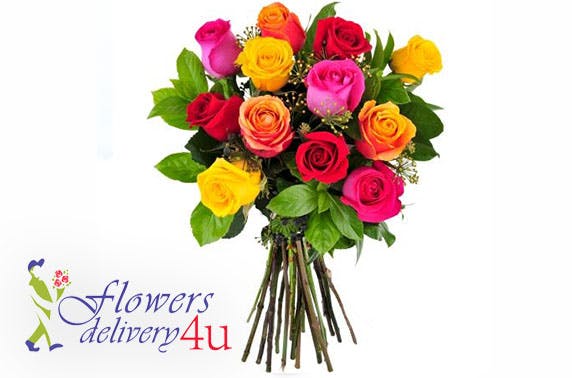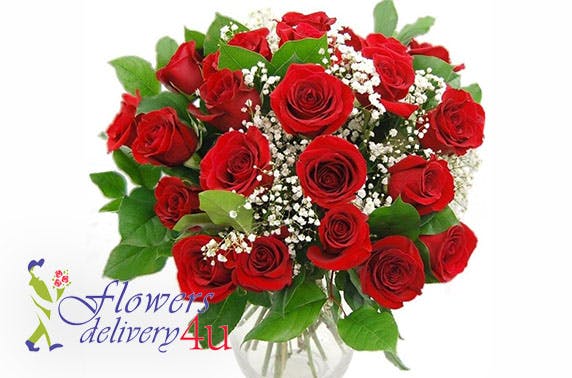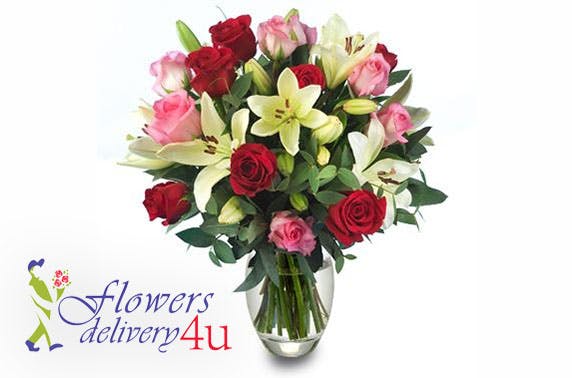 £15 for a £30 voucher to spend online at Flowers Delivery 4 U; choose from beautiful floral arrangements, vases, gifts & more – save 50%
Vital Information
£30 voucher to spend online
Choose from a huge selection of stunning floral arrangements, vases, chocolates, balloons, cuddly toys and more
Flowers sourced from some of the biggest international growers, before being hand-tied into a uniquely designed bouquet by an expert florist
Perfect gift for loved ones or a fresh way to brighten up your home
Flowers Delivery 4 U
Today's deal will bring some bloom into your home with a £30 voucher to spend online at Flowers Delivery 4 U. Choosing from a huge array of beautiful fresh flower arrangements, you can add a pop of colour to any room with your choice of hand-tied bouquet. Made with the freshest plants sourced from some of the biggest international growers, your flowers will be shipped at the earliest opportunity to give you the longest life span possible from your pretty flowers.
If you fancy treating a loved one instead, as well as stunning floral designs, there are also loads of cute cuddly toys, sweet treats, balloons and beautiful vases to choose from, meaning you're sure to find the perfect gift no matter the occasion!
What to expect
£30 voucher spend online at Flowers Delivery 4 U
Small print
Voucher is valid until Mon 30 Apr 2018, 7 days; subject to availability.
Multiple purchases permitted. Max of 1 code per transaction.
P&P UK only: weekday delivery is £4.99; weekend delivery is £6.99; premium delivery is £8.99.
Select your preferred delivery date upon redemption of your voucher code online. The delivery times provided are approximate and do not guarantee a delivery date unless otherwise stated.
Please note: combination of flowers in flower arrangements may differ and can be replaced with different types; bouquet may not precisely match the photo as occasionally, substitutions of flowers happen due to weather, seasonality and market conditions which may affect availability.
Costs exceeding £30 can be paid to Flowers 4 U at checkout stage.
Vouchers are non-refundable once redeemed.
Product is non refundable unless damaged. If your product is damaged please contact Flowers Delivery 4 U with pictures of damage.
Voucher must be used in full, no change given.
Vouchers cannot be used in conjunction with any other discount or offer.
Images used for illustrative purposes only.
Questions about today's deal