Monaco Grand Prix 2017 tickets
Monaco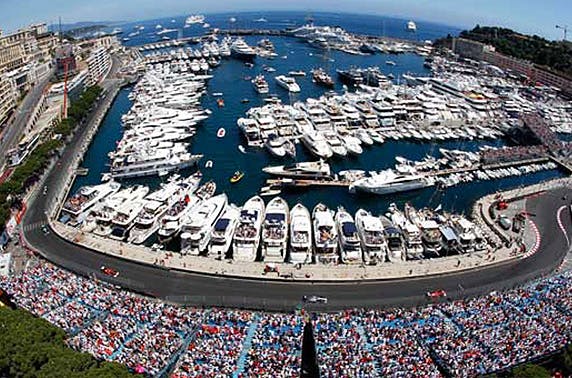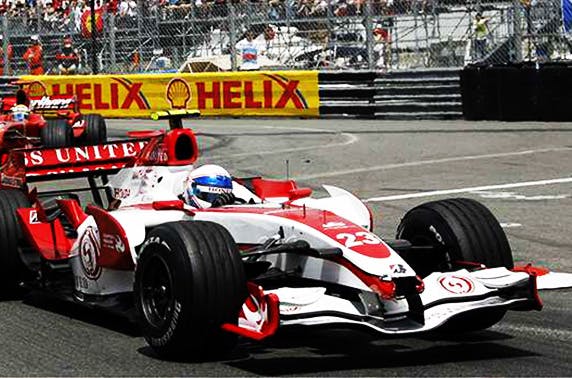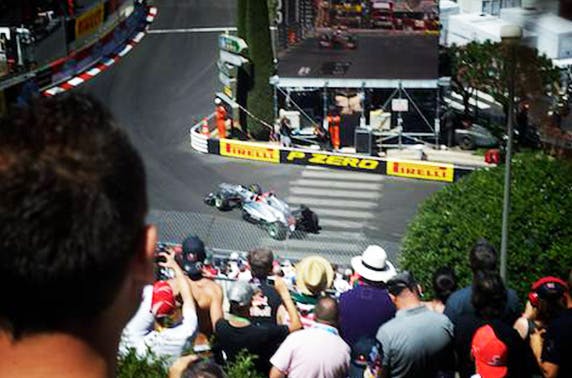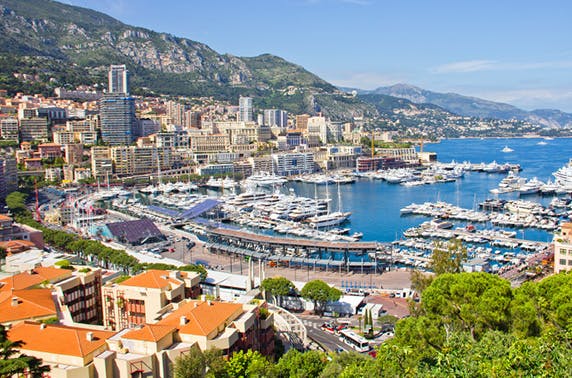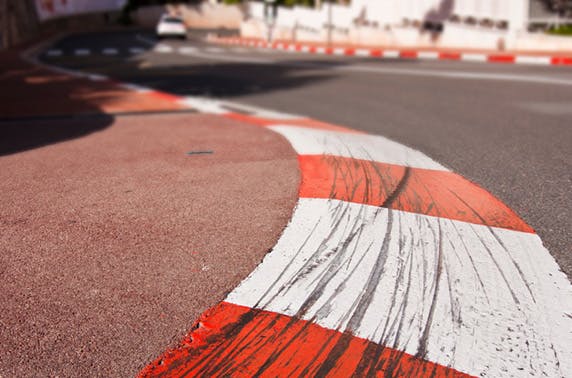 £599 instead of £899 for a chartered BA return flight and transfers from Glasgow to Grand Prix in Monaco on Sunday 28th May including a Le Rocher ticket; plus luxury in-flight breakfast, dinner and drinks
It's a well-known fact that the best bit about being a celebrity is being wined and dined as you jet off to glamorous events.
Live like a 'wheel' VIP at the Monaco Grand Prix including return chartered BA flights from Glasgow to Nice, transfers to Monaco and a Le Rocher ticket with World Choice Sports– all for just £599.
Vital Information
Includes same-day return flights and transfers between Glasgow and Nice Airport and Monaco and one Le Rocher ticket for Sunday 28 May 2017
Leave Glasgow Airport at 8am and return at approx. 11:50pm
In flight breakfast, dinner and drinks included
Flight duration 2hrs 15 mins each way
Transfers approx. 55mins
Race starts at 2pm and finishes at approx. 5pm
Grand Prix
Join an expected 120,000 onlookers and watch the world's greatest drivers as they put their steering skills to the test across tricky hairpins, tight tunnels, and exhilarating shifts in elevation.
Watching the action from the Rocher de Monaco* standing area, motor fans can look forward to some seat-gripping moments as the drivers navigate Monaco's stylish streets before you cheer your favourites across the finish line of arguably the most glamorous event on the auto-racing calendar.
*Rocher is a grassy bank (quite steep in places) with a good view of selected parts of the track but no big screen, so remember to wear comfortable shoes on the day!
Monaco
Once the race is over there's the chance to make the most of your truly spectacular surroundings and explore the famous yachting marina, try your luck at the Bond endorsed casinos or take your pick from the wealth of top-class restaurants and indulge in some continental dining.
A rough itinerary:
Board a specially chartered British Airways flight at Glasgow Airport for a 8am departure
Fly Glasgow to Nice approx. 2hr15
Enjoy business class service with comfortable 31" leather seating, an in-flight hot breakfast and a selection of complimentary drinks
Arrival at Nice Airport at approx. 11:40am
Coach transfer to Monaco approx. 1hr 30 mins depending on traffic (16 miles)
Time to get ready and have a spot of lunch
Take your places at Rocher de Monaco to watch the race. Race starts at 2pm and finishes at approx. 5pm
A chance for sightseeing and soaking up the unique atmosphere of Monaco after the race
Coach transfer at approx. 6:15pm to Nice Airport approx. 55 mins depending on traffic
Return flight Nice to Glasgow departing Nice at 9:10pm, arriving in Glasgow at 10:50pm approx. Flight is 2hr 15 with a cold meal and a selection of complimentary drinks
Members should be aware that this is a hand luggage only flight. Flight passes will be posted to you along with your Grand Prix tickets
What to expect
Day trip for one to The Grand Prix in Monaco on Sun 28 May 2017 includes:
Le Rocher, general entry ticket (standing only)
Chartered BA same day return flight from Glasgow Airport to Nice
Coach transfers to and from Monaco to Nice Airport
Small print
Voucher is valid on Sun 28 May 2017 only; subject to availability.
Advance booking required. Voucher must be booked by Mon 30 Jan 2017 (we don't want you to miss out!)
Bookings are non-refundable once confirmed. Vouchers are transferable up to 30 days prior to the event at a cost of £100. They are non-transferable after this point.
Multiple voucher purchases permitted.
Meeting point: Glasgow Airport – you will be sent, by recorded delivery, a pack and tickets instructing on the exact meeting point 4 weeks prior to event.
Hand luggage only; extra luggage can be taken for an additional cost, discuss with World Choice Sports.
You must have a full up-to-date and valid passport and your own travel insurance to cover you in the event of flights not departing due to weather etc.
Outbound flight departs at 8am and includes a hot breakfast; inbound flight returns at 9.10pm approx. to Glasgow Airport and includes a cold meal. Complimentary drinks included on both flights.
Flight times are approx. and subject to change.
Duration of transfers is approx. 1hr 30mins from airport to Monaco and approx. 45 mins from Monaco to airport depending on traffic.
Race starts at 2pm and finishes at approx 5pm.
Upgrades are available for Cafe De Paris viewing: £350 (includes a three course meal with a half bottle of wine and viewing on giant screen).
Tickets can be upgraded to better viewing areas: Grandstand Z1, T, P or X2 for £395pp; payable directly to World Choice Sports.
Suitable for all ages.
Please discuss all medical conditions with World Choice Sports prior to purchase. Health conditions that may require medical clearance are: recent illness, hospitalisation, injury or surgery, existing unstable medical condition, need for additional oxygen or use of medical equipment on board, travelling for medical reasons or treatment.
May not be suitable if you have mobility issues due to Monaco and the Le Rocher being quite hilly and steep in areas.
The beginning and end period of a voucher's validity is always the busiest. We advise members to book well in advance to avoid disappointment.
Vouchers must be printed for redemption; please print your voucher and bring along with you to avoid disappointment.
Voucher is not exchangeable for cash or valid with any other offers.
Images used for illustrative purposes only.
Questions about today's deal