York Dungeon
12 Clifford Street, York, YO1 9RD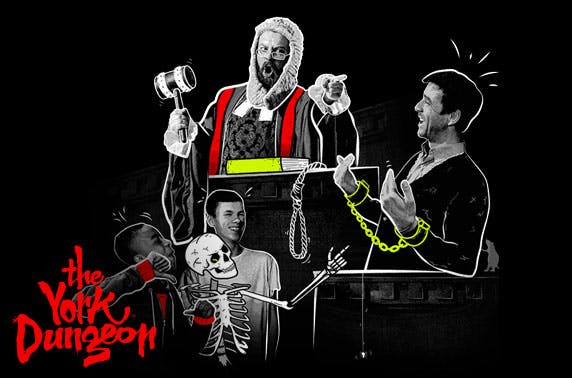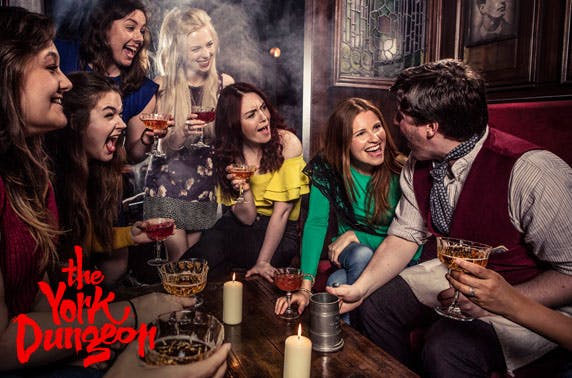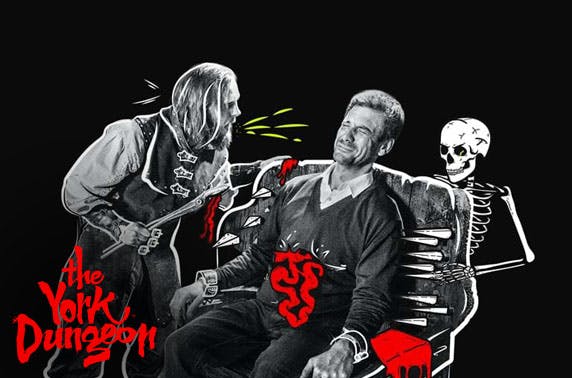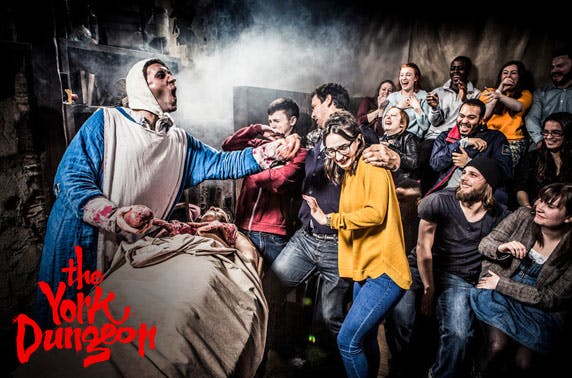 £8 instead of up to £17 for entry for one, £16 for entry for two or £15 for entry with a souvenir photo and guidebook to York Dungeon - save up to 53%
Vital Information
One or two entry tickets, suitable for both kids aged 8+ and adults
Option to include souvenir photo and guidebook
Family fun with 10 shows and a ride, plus gripping storytelling by theatrical actors in 360° sets
10 minutes' walk from York Train Station and 5 minutes from the City Centre
Rated 4.5/5 on TripAdvisor
Spooky fun
Are you brave enough to take the family along for a horribly fun day at the York Dungeon? Theatrical actors will tell you all about the vengeful Vikings, Guy Fawkes and the grim highwaymen, all within amazing 360° sets with impressive special effects. Expect to jump out of your skin but also have a good laugh at the cheeky tales. You can even grab a drink in the Tavern afterwards to calm your nerves – you'll need it!
Loved on TripAdvisor
"Excellent! My 1st time visiting the dungeons, I had a great time. The actors did a brilliant job & highly amused at how they'd randomly pick someone from the crowd to be a part of the day. Interesting, fun, educational. A little scary if you're afraid of the dark but overall it's fun. They have a cute little gift shop at the end for souvenirs."
"Great family entertainment. Our kids aged 9 and 12 loved the York dungeon. The actors were hilarious and authentic and although there are jump scares they are more fun than scary. Would highly recommend to families of children aged 8 and over!"
"Love this place. Came here with my sister and her fiancée, we absolutely loved it. The atmosphere starts from when you walk in the door to when you leave. It keeps you in suspense the whole way through and it's really entertaining. It's also interesting too! The actors are incredible. Well done!"
Questions about today's deal