DC Thomson magazine subscription; perfect for Xmas
Available for home delivery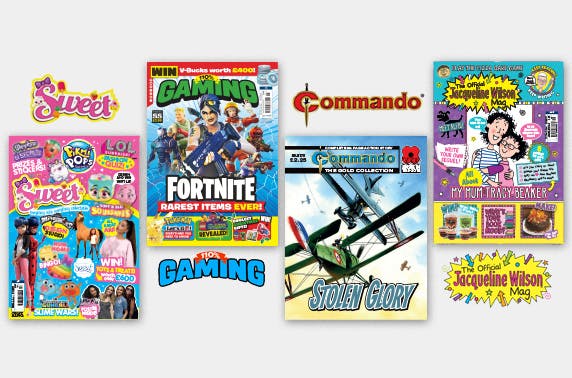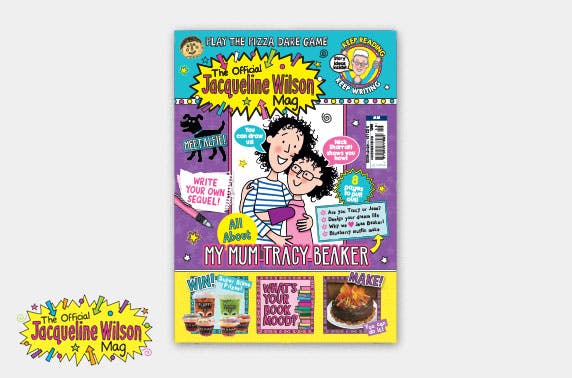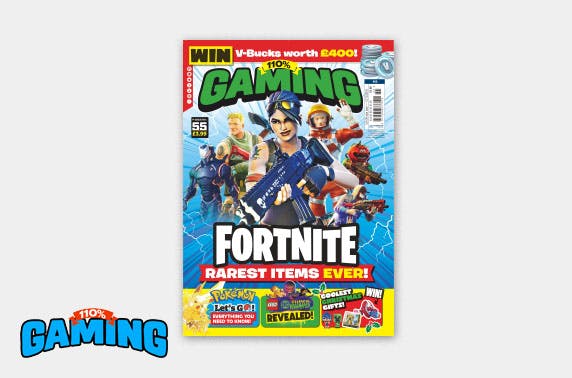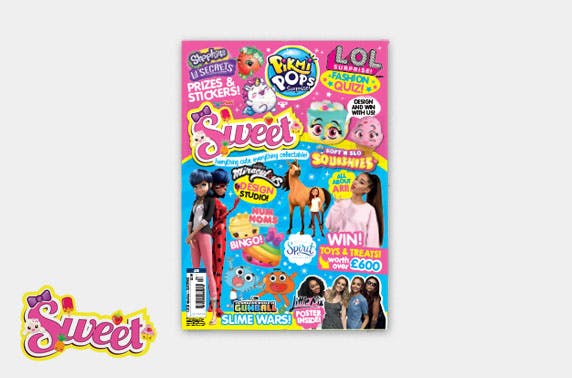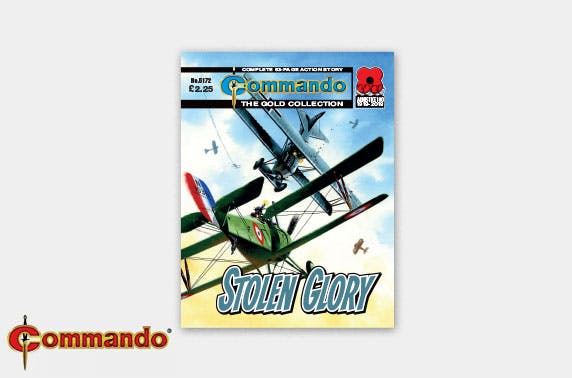 £8 instead of £16 for a 4 issue magazine subscription to The Official Jacqueline Wilson Mag, Sweet or 110% Gaming or £24 for 24 issues of Commando, Britain's longest-serving war comic from DC Thomson & Co Ltd; perfect for Xmas - save up to 56%
Vital information
Four-issue subscription to either The Official Jacqueline Wilson Mag, Sweet or 110% Gaming magazine
All three come with a free cover gift with each issue
Or 24 issues of Commando, Britain's longest-serving war comic
The Official Jacqueline Wilson Mag is dyslexia friendly and based on all of Jacqueline's best-loved books and characters
Sweet is perfect for girls aged 7-11 and is filled with all things cute and collectable
110% Gaming is packed with gaming reviews as well as sections covering top gaming tips, walk-through guides and competitions
From renowned Dundee publishers, DC Thomson & Co Ltd
Merry Mag-mas!
Make boredom a thing of Christmas past with today's top deal from DC Thomson & Co Ltd. With a subscription to either The Official Jacqueline Wilson Mag, Sweet or 110% Gaming, you can keep the kids entertained while you enjoy a couple of hours of peace and quiet this festive season.
For fanatic readers, The Official Jacqueline Wilson Mag is based on the award-winning author's books and characters, with lots to make and do including puzzles, recipes, quizzes, facts about Jacqueline and exclusive sneak peeks into her life. If your child is a fan of all things cute, cuddly and collectible, get them some Sweet magazines. With a free cover gift included in each issue, it won't be long before your child has built up their very own cute collection. Or, if your child is Xbox One, Playstation 4, Nintendo Switch, tablet or mobile mad, grab them copies of 110% Gaming Magazine. Chock-full of gaming reviews and top tips, each issue comes packed with free gifts, including posters, stickers, door hangers, pixel sunglasses and loads more!
And if four issues just isn't enough, you can opt for 24 issues of Commando, Britain's longest-serving war comic. Featuring exciting stories of action mixed with dynamic artwork, this is a must-have gift for anybody who loves tales of adventure and heroes.
DC Thomson & Co Ltd
Family publishers since 1905, DC Thomson has been bringing quality comics and magazines to Scotland and beyond for over 100 years. Best known for producing classic comics like The Broons, Oor Wullie and the Beano, DC Thomson is also responsible for several major newspaper publications including The Sunday Post and The Evening Telegraph.
Questions about today's deal