Shri Bheema's Indian dining – from £3.50pp
Belmont Street or Bridge of Don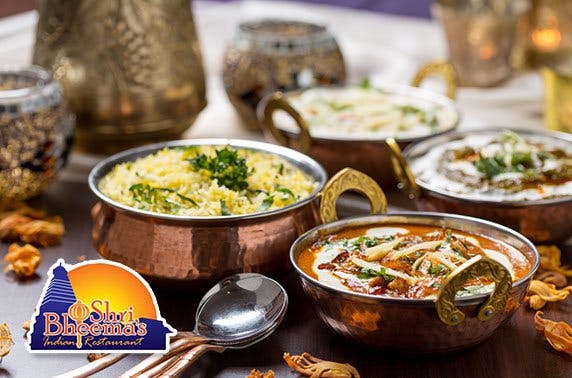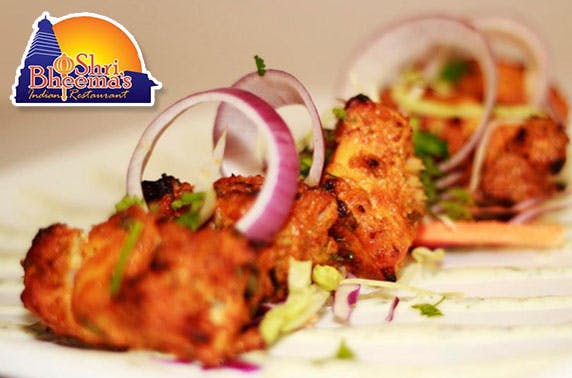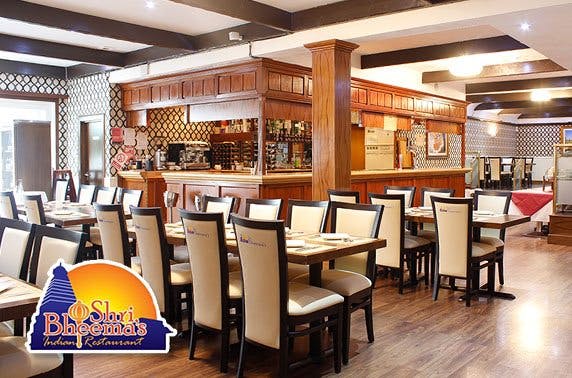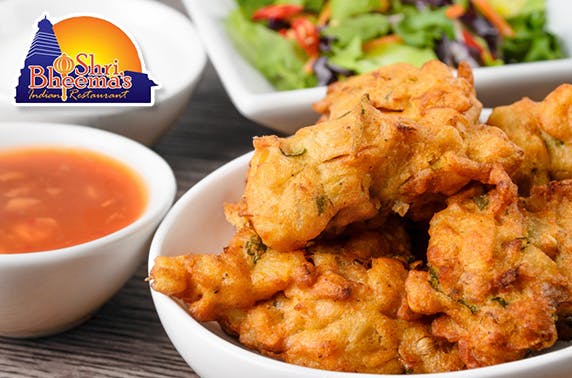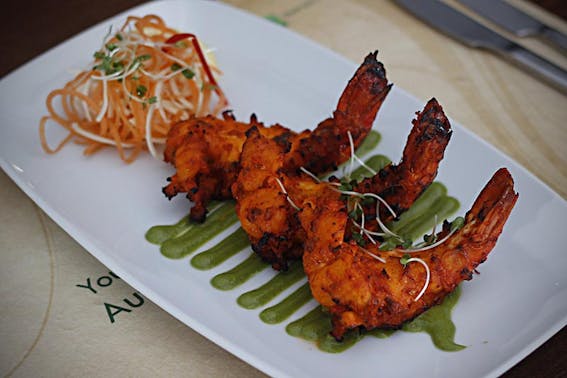 2 course midweek lunch, weekend buffet lunch or dinner with a starter & sides to share for two at the award-winning Shri Bheema's Indian Restaurant; taste authentic cuisine in a choice of 2 fab Aberdeen locations - save up to 59%
Vital information
Two-course midweek lunch or a weekend buffet lunch for two
Or upgrade to an authentic Indian dinner with a main course each plus a starter to share and a side of rice or naan bread
Choose between two fantastic locations in either Belmont Street or Bridge of Don
Winner of Best Restaurant 2017 at Scotland's Business Awards and Best Curry House in the North of Scotland 2017 at the Spice Awards
Visit Scotland have given Shri Bheema's Aberdeen a Taste Our Best Award
4.5 rating from TripAdvisor and consistently ranked as one of its top 10 restaurants in Aberdeen
Delicious dining
Fire up your taste buds because today's deal will see you and a hungry buddy tuck into some tasty dishes at the award-winning Shri Bheema's Indian restaurant.
With today's first option, you can treat yourself to a two-course midweek lunch. You'll begin your meal with a scrumptious starter to help get your stomach warmed up before moving onto a tasty curry each, accompanied by your choice of rice or naan bread. Or if you fancy a weekend treat, you can indulge in our second option for a brilliant buffet; with a selection of tasty treats to choose from Shri Bheema's lunchtime fare, you'll definitely be leaving with a happy tummy!
And if you'd prefer to make this deal an evening affair, you can go for our third option to enjoy an authentic Indian dinner with a starter to share before moving on to a curry with a side of rice or naan bread. You'll have a choice of two great venues in Belmont Street or Bridge of Don for your Indian feast but don't worry, you can expect the same sparkling service!
Award-winning restaurant
With a chain of Indian restaurants dotted across Aberdeen, Edinburgh, London and Milton Keynes, Shri Bheema's Indian Restaurant just keep getting better and better. The hard-working team strive to create high-quality authentic Indian cuisine, with influences from South India and North India. The eatery's success has not gone unnoticed either; bagging numerous awards across the board over the last few years, the Aberdeen venue managed to secure Best Curry House in the North of Scotland at last year's Spice Awards, as well as Best Restaurant 2017 at Scotland's Business Awards. On top of that, Visit Scotland have awarded the restaurant with a Taste Our Best Award so you know whatever dish you choose here is bound to be sublime!
4.5 TripAdvisor rating
"The service is amazing, the food is beyond fantastic and the menu is huge. We went for dinner with friends this evening and we were not disappointed. It was our first visit at dinner time but we will definitely be back."
"Great service and great food. The chicken madras was just right and the naan was very good. Would recommend."
"Our welcome to the restaurant was great, the service was excellent and the food was amazing. We all had a great meal and the kids were spoilt with ice cream after their butter chicken. All of our starters were lovely and so were the mains."
Questions about today's deal
Shri Bheema's Indian Restaurant
17 Belmont Street,
AB10 1JR
Tel: 01224 645 555
Shri Bheema's Indian Restaurant
Balgownie Road, Bridge of Don, Parkway Inn,
AB22 8NT
Tel: 01224 821155