Diet Chef meals - from £3.45 per day
Available for home delivery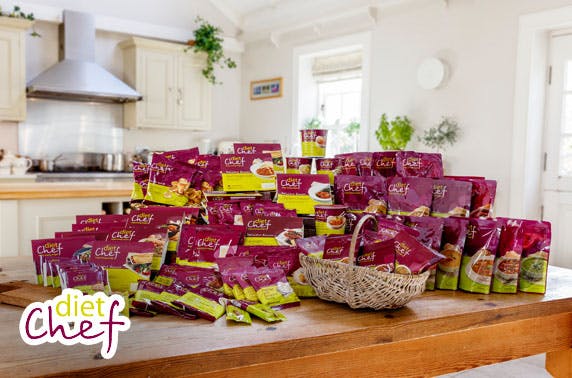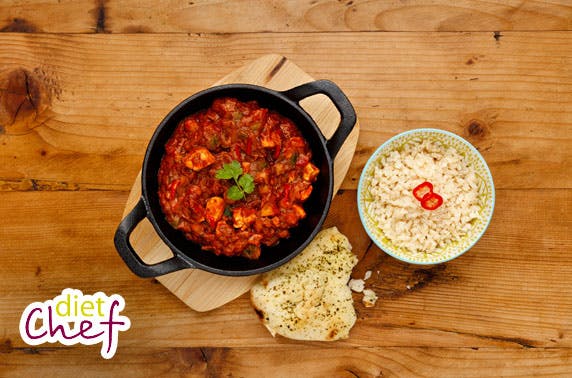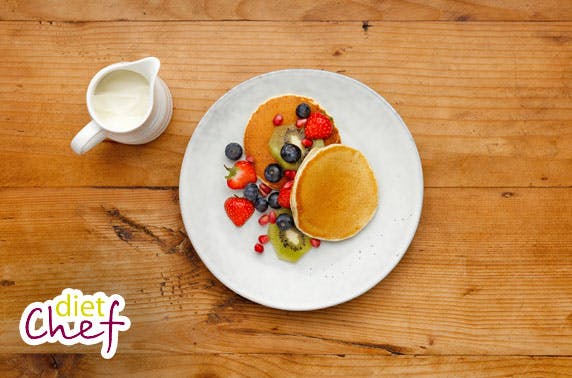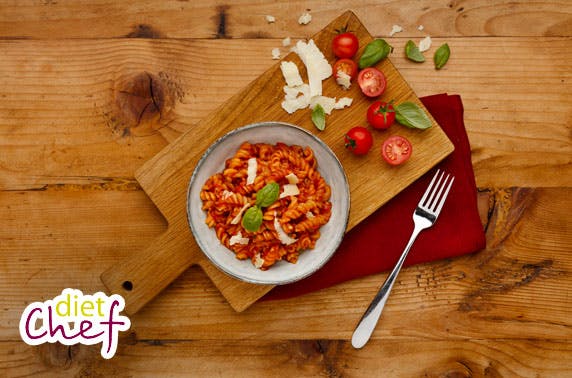 20 or 28 day meal plan and food hamper from Diet Chef; from just £3.45 per day for breakfast, lunch and dinner - save up to 60%
122
Ask us a question
If you have any questions about itison, try visiting our Help Centre to see if we can answer them for you.
Still need an answer? Please sign up or sign in to ask a question.
Questions and answers
Hi
Do these meals come ready made or do I need to put them together before cooking ?
19:34, 02/03/19
Hi there,
Thanks for getting in touch!
The meals come prepared, and all you need to do is add fresh fruit and veg, and any extras like rice.
For more information on the meals, you're welcome to pop over to https://www.dietchef.co.uk/the-menu/
I hope this helps!
Ruth, itison Customer Support, 09:32, 03/03/19
Can I get a refund I've emailed you 3 times?
01:25, 07/03/19
Hi there,
Thanks for getting in touch.
We work through emails on a case-by-case basis, but we'll get back to you as soon as possible.
Courtney, itison Customer Support, 08:41, 07/03/19
How do you redeem this voucher?
08:03, 21/04/19
Hi there,
Thanks for getting in touch!
Full instructions for redeeming your voucher online will be provided in the How to Book section of your voucher following your order.
I hope this helps!
Gillian, itison Customer Support, 09:45, 21/04/19
Do you have a question about a different deal?
Try visiting our Help Centre for help, or email us at [email protected] and we'll be happy to help.
What to expect
20 day meal plan and food hamper

OR
28 day meal plan and food hamper
Small print
Voucher is valid until Tue 30 Apr 2019; subject to availability.
Multiple voucher purchases are not permitted.
P&P: £5.95 per order, mainland UK delivery only, max delivery is 10 days. Please note, an additional fee applies if you choose Saturday delivery.
The delivery times provided are approximate and do not guarantee a delivery date unless otherwise stated.
Voucher must be used in one transaction; no change given.
Includes the option to hand pick meals or receive a pre-picked selection; full menu of all meals can be viewed here; menu is subject to change.
Vegetarian options are available; no gluten free options available.
Average shelf life: 6 months, depending on product.
Products will be vacuum-seal packaged and delivered in a well-secured cardboard box. There is no need to refrigerate or freeze.
This item is non-refundable and we encourage you to check your goods upon receipt.
Whilst we're sure you'll be delighted with your order, if there is a fault please contact us within 14 days of receipt of your goods. All items must be returned in their original condition, and in the original packaging with proof of postage.
Vouchers cannot be used in conjunction with any other discount or offer.
Images used for illustrative purposes only.