Brunch at Rogue St Andrews
209 South Street, KY16 9EF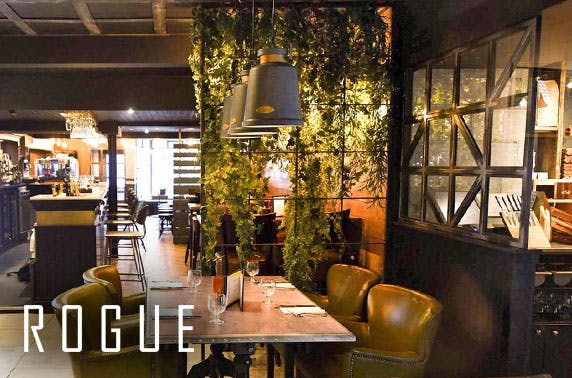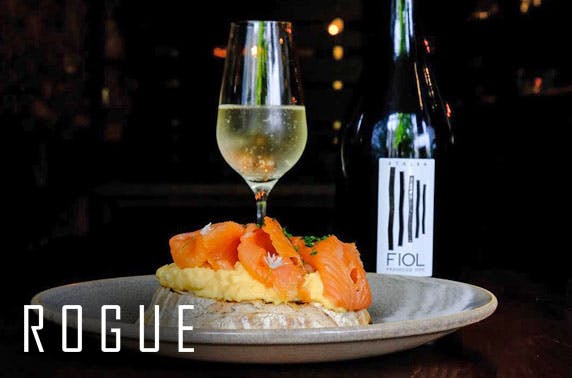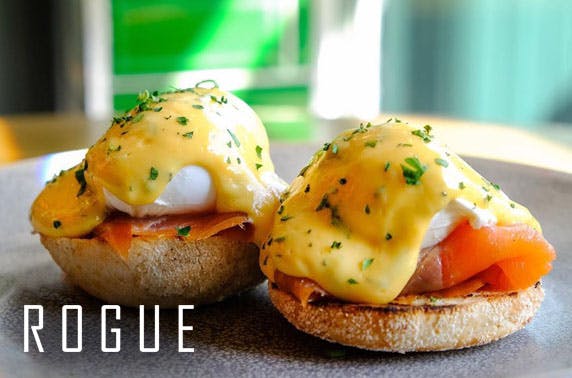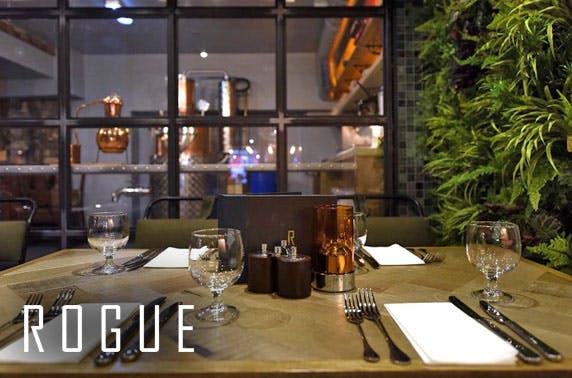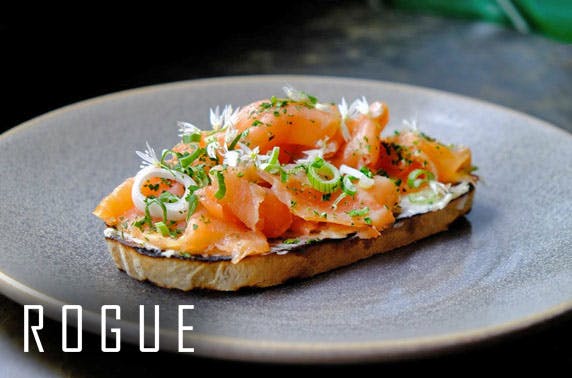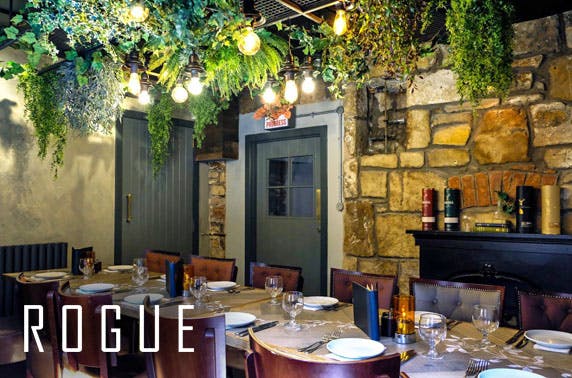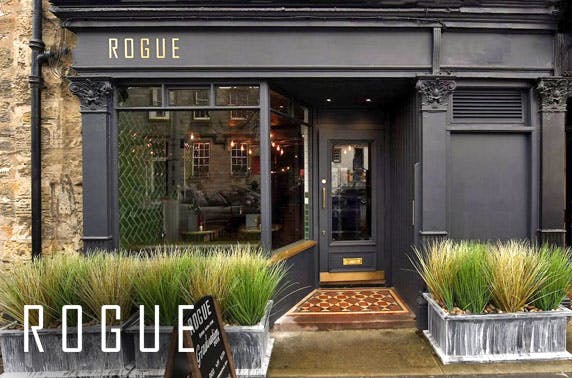 Brunch for two or four with an optional glass of Prosecco each at Rogue St Andrews; tuck into dishes from the award-winning owners behind Glasgow's Porter & Rye, The Crafty Pig and Lebowski's – save up to 54%
Vital information
Brunch for two or four with an optional glass of Prosecco each
Part of the award-winning Kained Holdings group who won Independent Multiple Operator of the Year at SLTN Awards 2016
Rogue represents the group's first venture into St Andrews since teaming up with pub retailer Greene King
Sister venues include Glasgow's Lebowski's, Porter & Rye and The Crafty Pig
The venue produce their own gin from a private distillery inside the restaurant and boast a premium cocktail bar
4/5 TripAdvisor rating
Prosecco brunch
You and up to three friends can enjoy a glamorous morning with a brunch from the gorgeous Rogue St Andrews. Tuck into a light eggs Benedict or a classic fry-up, washed down with a chilled glass of Prosecco. With beautiful and stylish interiors, this new bar and restaurant is the perfect setting for a food pit stop, whether you're catching up with old friends or recovering from the night before!
Go Rogue
The brainchild of the award-winning Kained Holdings group who have produced fantastic venues across Scotland, Rogue St Andrews can boast the likes of Glasgow's Porter & Rye and Lebowski's as its sister venues. On top of an impressive restaurant serving up brilliant brunches and produce from local suppliers, this multi-faceted venue also offers up a fantastic cocktail bar plus its very own gin distillery. Producing its own unique brand of Felons Gin, you can even pick up a bottle to take home from the restaurant if you're the designated driver for the evening.
With a contemporary atmosphere, sparkling service, high end cuisine and a buzzing bar, you know you can expect great things if you choose to go Rogue.
Sample brunch menu
Eggs Benedict
Eggs Royale
Eggs Hebridean
Scrambled eggs or avocado on toast
Full Scottish breakfast – smoked bacon, lorne sausage, link sausage, black pudding, haggis, baked beans, grilled tomato, potato scone, mushrooms, fried egg
Full vegetarian breakfast – vegetarian haggis, home fries, grilled tomato, mushroom, fried egg, baked beans, potato scone
Rave reviews
"What a great find this place has been. We have been to St Andrews quite a few times and this new bar is fabulous, whether it's for just a relaxing drink or for something to eat. I can recommend the Prosecco brunch; it's great value and the vegetarian breakfast was out of this world."
"Pleasant surroundings, excellent service and a lovely meal. It was perfect and we will return in future!"
"My wife went in for a Prosecco brunch on the morning of her 40th birthday. Good menu to choose from, a nice selection of dishes and washed down with Prosecco. Pleasant surroundings and the service was really good. She said she would be very happy to go back there again."
Questions about today's deal