Dil'Se Indian dining
99-101 Perth Road, DD1 4JA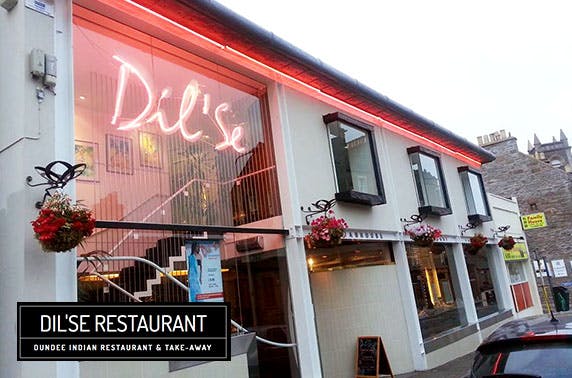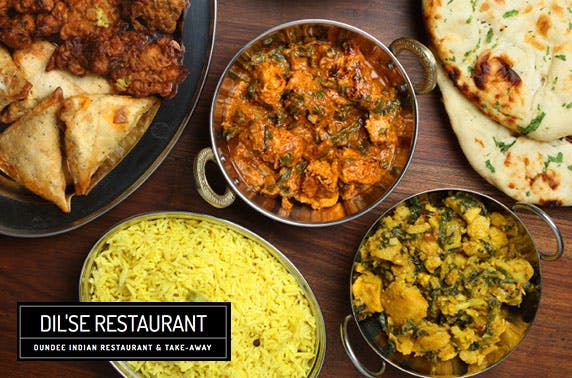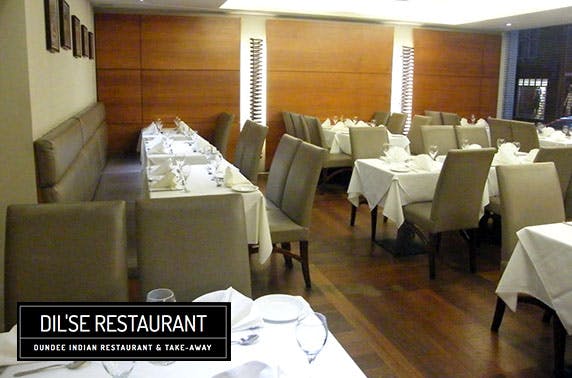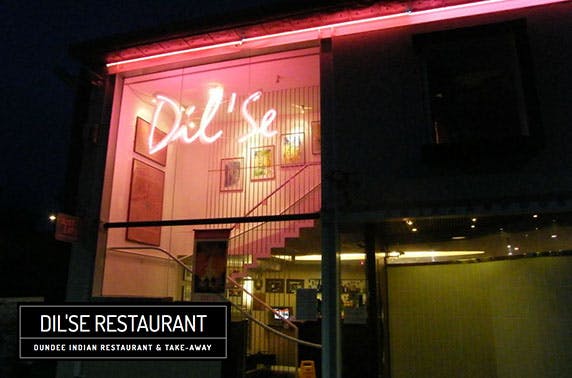 Authentic Indian dinner for two at Dil'se Indian & Banglasdeshi Restaurant, Perth Road; includes a curry each plus rice, naan bread, poppadoms and chutney to share - save up to 55%
Vital information
An authentic Indian dinner for two
Includes a curry and poppadum each plus a portion of rice, naan bread and chutney to share
This family-run restaurant has become a firm favourite on Dundee's food scene for the past 14 years
Located on Dundee's Perth Road, just a 15-minute walk from the train station and V&A Museum
Perfect for dates and catch-ups with friends
4/5 TripAdvisor rating with a Certificate of Excellence
Delicious dining
With today's deal, you and a hungry buddy can tuck into an Indian feast at the ever-popular Dil'Se. You'll have your choice of a curry each, selecting from options like Dil'Se's special green herb chicken marinated in garlic, ginger, garden mint and a touch of yoghurt before being slow cooked in a clay oven and then pan-fried with fresh coriander, or a traditional favourite like a creamy jalfrezi. With a portion of rice and a naan bread to share, plus a poppadum each and chutney for dipping, your tummies will be very happy by the time you've finished!
Dil'Se
With an enviable location in Dundee's upmarket West End, Dil'Se has been serving fantastic food for the past 14 years, showcasing a specially crafted menu set to represent the finest in authentic Indian and Bangladeshi cuisine. The modern and spacious interior has many furnishings specially imported to add to the unique, relaxed atmosphere of the restaurant, so there's no better place to sample sumptuous spices and flavours in each and every dish.
Rave reviews
"Went there for the first time with a family group. The food was some of the best that I have had and the value for money service was excellent! I would recommend it and will definitely visit again when I'm in Dundee."
"Best Indian in the city."
"The food is of a consistently high standard; good quality and good portions. The staff are very friendly and helpful and the restaurant itself is bright and modern. A great selection of standard curries and a large selection of specialties. This is our favourite Indian/Bangladeshi restaurant. Give it a try - you won't be disappointed!"
Questions about today's deal