Bubba Q food and drinks, Royal Mile
209 - 213 High Street, EH1 1PE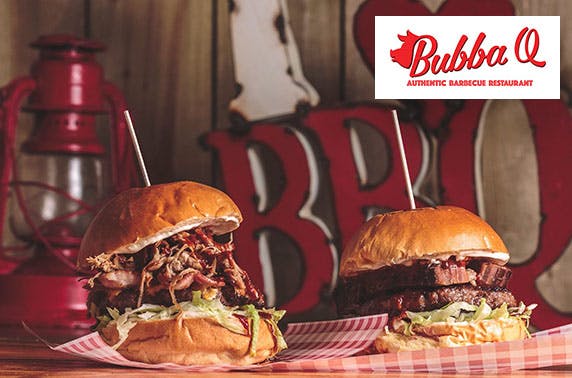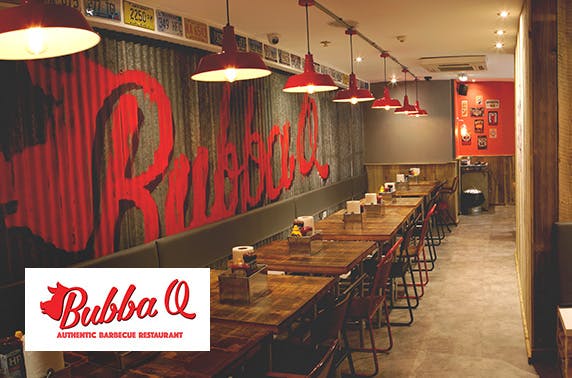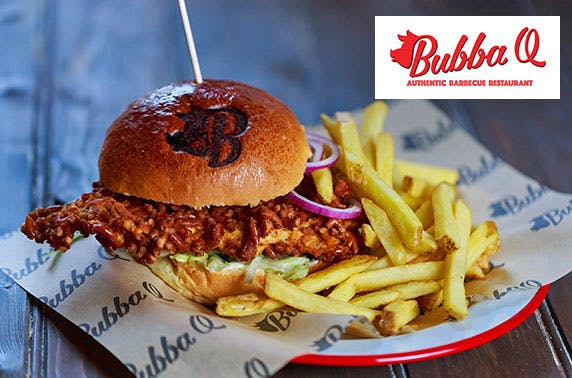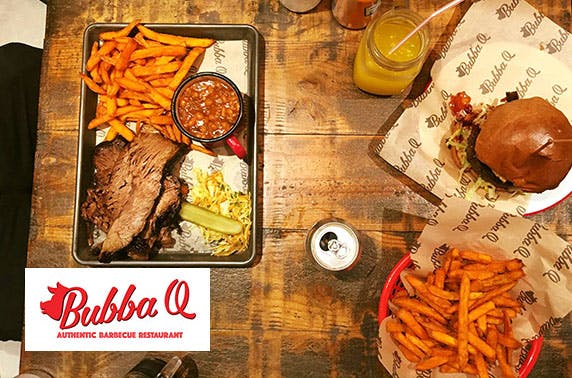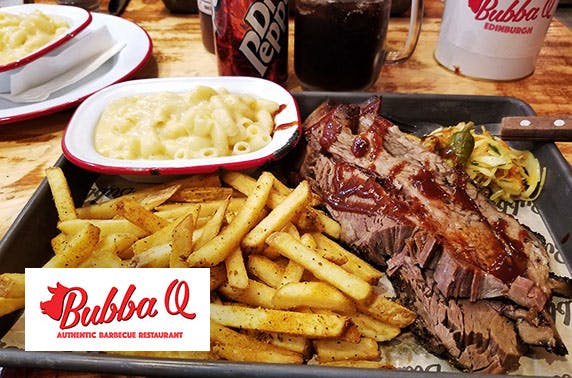 Burgers and cocktails for two, a sharing platter plus a glass of beer or wine each or a BBQ main course each with fries and drinks at Bubba Q, Royal Mile - save up to 52%
Vital information
Burgers and cocktails for two
Or upgrade to your choice of platter to share with a glass of beer or wine each
Or enjoy a BBQ main course each with sides, fries and beer or wine
Fantastic city-centre location on the Royal Mile; close to great city attractions including Grassmarket, Edinburgh Castle and the Old Town
Rated 4.5/5 on TripAdvisor
Mighty meats!
With today's deal, you and a pal can get a taste of the USA right here in Scotland by trying out the BBQ delights of Bubba Q on the Royal Mile. Tuck into delicious burgers stacked high; take a trip to the south with the Southwest Chipotle loaded with cheese, avocado, tortilla strips and chipotle mayo on a juicy 7oz beef patty. And if you're veggie, don't worry – you can grab a piece of the action with a Big V burger, loaded with roasted red pepper, smashed avocado and Halloumi cheese – heavenly! Whatever you choose, you can wash down your burger with your choice of delicious cocktail.
Or if sharing is more your thing, you can both get stuck into a Pig Out Tray filled with a selection of yummy BBQ ribs and pulled pork or a Pit Boss Platter piled high with chicken wings, beef, pulled pork and loads more, plus a glass of wine or beer.
But if you want a meal to yourself, there's no judgement here. Choose from the likes of a mouth-watering triple chicken feast featuring breaded, Cajun and BBQ pieces, Italian beef slow-cooked for 16 hours and served with roasted vegetables or tasty soft shell tacos filled with your choice of pork, chicken and beef. Whatever delicious option you go for, you'll be treated to a glass of beer or wine each, plus a side of fries. Yum!
Bubba Q
After travelling across America sourcing the best cuts of meat and innovative smoking techniques, best friends Maciek and Bubba bring the American cuisine dream to the people of Edinburgh. Having opened its doors in August 2016, Bubba Q has become renowned for their scrumptious dishes and traditional Americana BBQ delights.
Rave reviews
"We found this super place on the Royal Mile purely by chance and we were not disappointed! A small BBQ diner that offers spectacular food and a chilled out atmosphere - great for a quick bite to eat."
"Delicious! Excellent prices, great food, nice place! We've been twice and are planning on coming back to try more dishes!"
"Simple yet effective! We were giggling at the couple next to us for looking so full and satisfied with their meal then after ours we went into similar food comas! Huge portions of delicious food; my husband eats burgers when we are out a lot and he said this was his best one ever. Perfect lunch in casual setting - we were so full we didn't eat anything else all day! Really delicious, I would highly recommend."
Questions about today's deal