Herringbone 2 course dining; choice of 2 locations
Edinburgh or North Berwick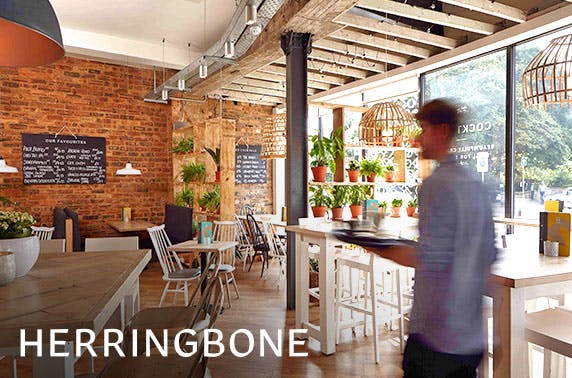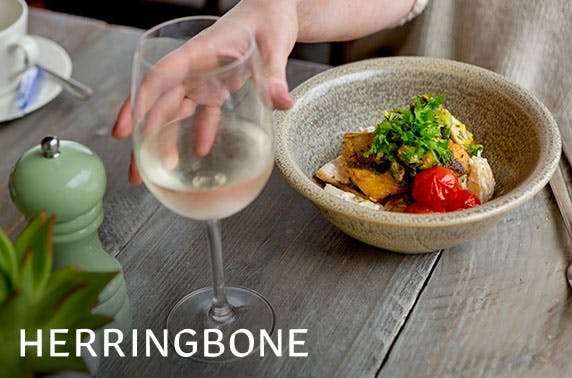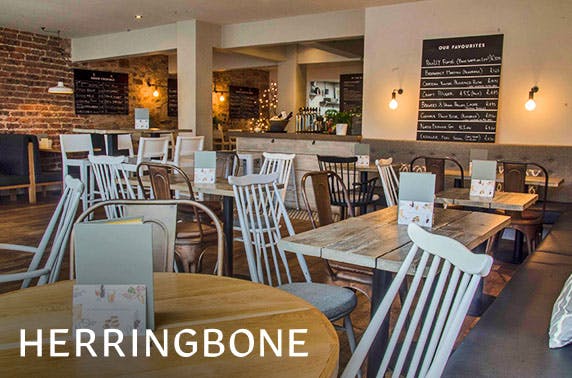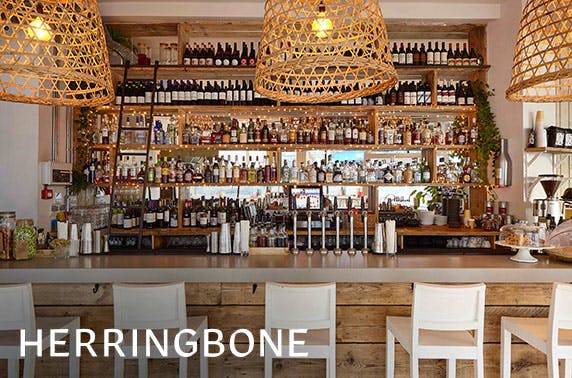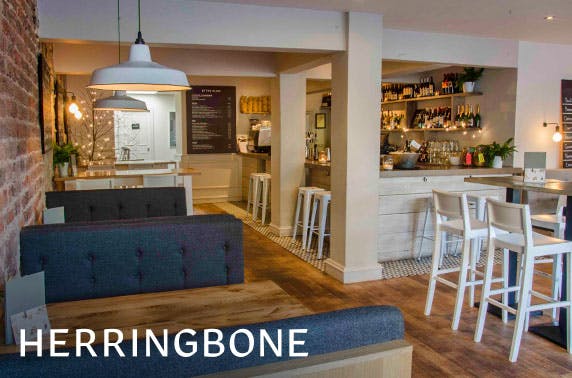 2 courses for two or four at Herringbone Bar & Restaurant; choice of two fantastic venues in Edinburgh or North Berwick - save up to 54%
Vital information
Two courses for two or four
Choice of two great Herringbone venues based in Edinburgh and North Berwick
Dine from a delicious menu made using fresh, locally-sourced produce
Amazing selection of local craft beers, wines and an extensive cocktail menu
Rated 4/5 on TripAdvisor
Delicious dining
With today's deal you and up to three friends will dine on two scrumptious courses from Herringbone Bar and Restaurant. With a choice of two fantastic venues in Edinburgh and North Berwick plus a delicious seasonal menu packed with local produce and freshly-sourced ingredients, you really will be spoiled for choice!
One deal, two venues
With a choice of two venues, you can decide where you'd prefer to dine.
Escape to the seaside with Herringbone in North Berwick - since opening in 2014, the bar and restaurant has been serving fresh and innovative dishes with sharing plates, proper burgers and fresh seafood all on the menu. With Machina roast coffee, a breakfast menu, home-baked cakes, local craft beers, wines and an extensive cocktail list, this independent, attractive watering hole has something delicious to suit every taste.
Or if you'd prefer a venture to the city, take a trip to Herringbone on South Trinity Road. Nestled in the heart of Edinburgh's Goldenacre, just minutes from the Botanic Gardens and a short stroll to the bright lights of neighbouring Stockbridge, Herringbone is perfectly placed for a bite to eat after an afternoon exploring or before a night out in the capital!
Sample menu
Starters
Soup of the day served with artisan bread
Chicken liver pâté with confit garlic and sourdough
White bean salad with chilli, coriander and lime
Mains
Roasted pumpkin served with kale, wild rice and ginger
Chargrilled chicken sandwich with mozzarella, pesto and a side of fries
Pan-seared Belhaven trout served with turmeric rice, mussels and tomatoes
4/5 on TripAdvisor
"The décor and staff are both lovely, plus there is a great selection of beers, wines and cocktails. It is very family-friendly and very spacious. It was a great experience for all of us and when we return to North Berwick we will definitely visit again."
"Great atmosphere, good food and fantastic cocktails using my very favourite local North Berwick gin. We will be back!"
"Fabulous food, great choices and very nicely priced! The staff were all efficient, helpful and friendly. We certainly will be back."
Questions about today's deal
Herringbone Bar & Restaurant, Goldenacre
2 S. Trinity Road,
EH5 3NR
Tel: 0131 552 3292
Herringbone Bar & Restaurant
1-3 Westgate,
EH39 4AE
Tel: 01620 890 501