itison Drive-In Movies Valentine's, Edinburgh Airport
Royal Highland Centre, Ingliston, EH28 8NB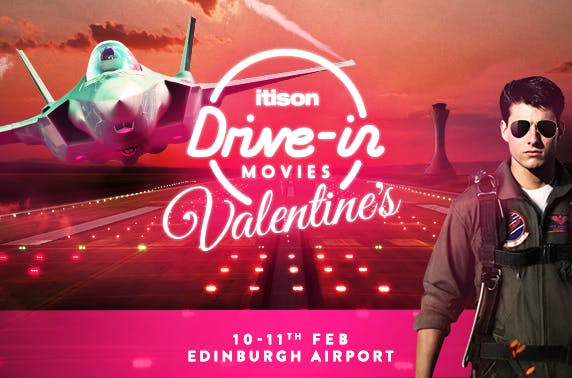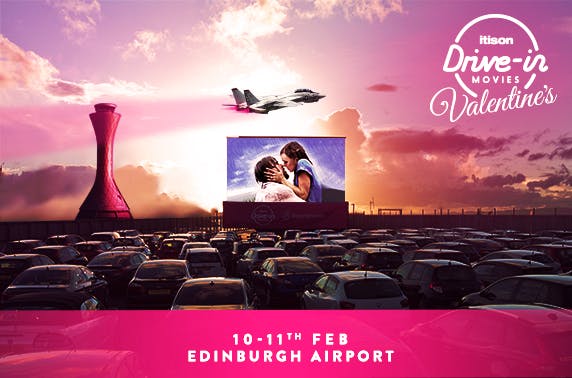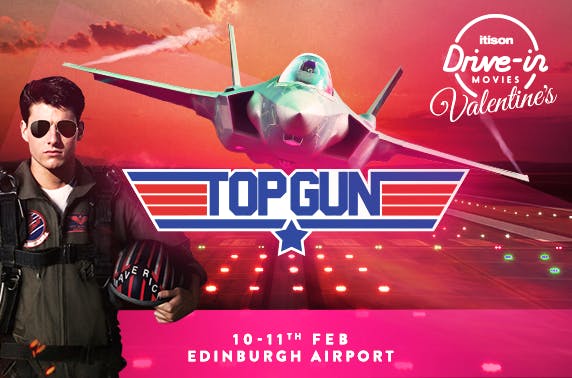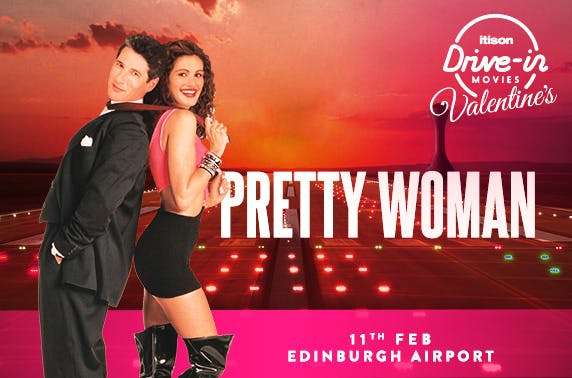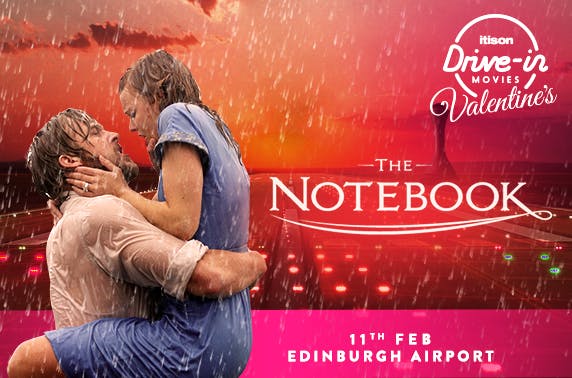 itison Drive-In Movies Valentine's - Top Gun overlooking Edinburgh Airport's runway plus The Notebook & Pretty Woman on the world's biggest LED screen - £26 per car!
There's less than two weeks to go and tickets are selling fast – get yours before they're gone, and join us for the coolest Valentine's ever!
Scotland's biggest and best drive-in movie experience is back with our hottest event yet: itison Drive-In Movies Valentine's!
Forget cheesy dates and do something incredible you'll remember for years: see Top Gun against the amazing live-action backdrop of the runway at Edinburgh Airport, and cosy up to Ryan, Richard and the gang with romantic favourites The Notebook and Pretty Woman.
Grab your wingman or round up your squad and enjoy a bit of movie romance, gourmet street food, car-aoke and the world's biggest mobile LED screen – for just £26 per car!
Friday 10th Feb
Saturday 11th Feb
The Notebook – 1pm
Pretty Woman – 5.30pm
Top Gun – 10pm
Your Valentine's plans are about to climax…
See iconic movies in spectacular surroundings, overlooking Edinburgh Airport's runway with planes taking off right next to you as you watch the movie
Just 20 minutes from Edinburgh City Centre and 45 minutes from Glasgow City Centre
Movies are shown on our state-of-the-art 100 meter sq outdoor movie screen; the biggest mobile LED screen in the world!
The ultimate Valentine's with your other half, friends or family, and the perfect way to do something out of the ordinary you'll remember for years
Delicious food inc wood-fired pizzas, gourmet hot dogs, nachos, popcorn, hot chocolate and more - make sure you arrive early so you have plenty of time to sample all the goodies!
The original and best car-aoke
Great excuse to woo someone you fancy and maybe steam up the windows ;)
Here's what to expect on the big screen this Valentine's:
Top Gun (12A)
Zip up your flight suit, get your aviators on and see this Tom Cruise classic in the incredible surroundings of the airport runway. It'll take your breath away…
The Notebook (12A)
Hey girl, this movie has it all: a decades-long love story, a conniving mother and, yes, Ryan Gosling shirtless. Don't forget the tissues.
Pretty Woman (15)
Gere up for a trip back to the 90s for the ultimate sassy rom-com. Miss out and you'll be making a big mistake. Big. Huge.
Fabulous feedback
"We were at the Top Gun showing a few years back for Valentine's Day at Edinburgh airport and it was fantastic... any closer to the runway and we would have been on the plane!"

"It will be a new tradition - loved every min of it."
"We've been every year and it just gets better and better! Slick operation!"

"So well organised with extremely friendly and efficient staff. Really enjoyed the pre-film entertainment on the screen and thought the whole experience had a fantastic atmosphere! We both thought it was an amazing day out."
Questions about today's deal