Taymouth Marina group stay with hot tub
Kenmore, PH15 2HW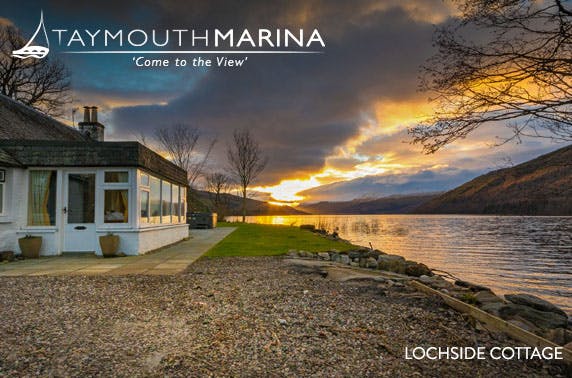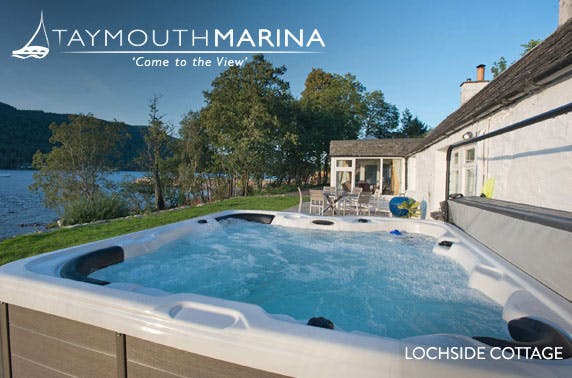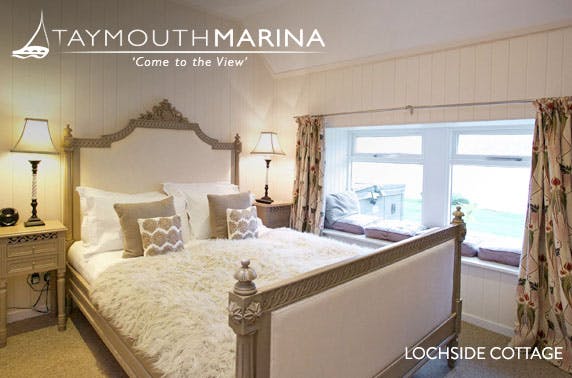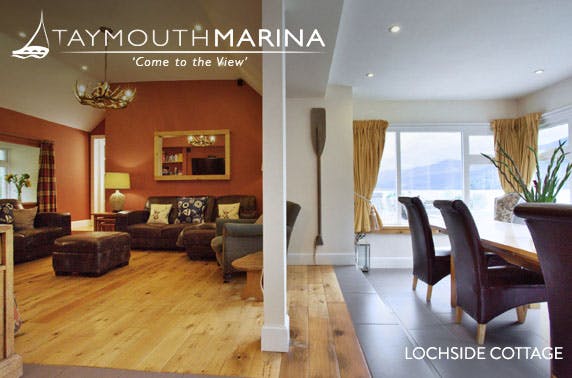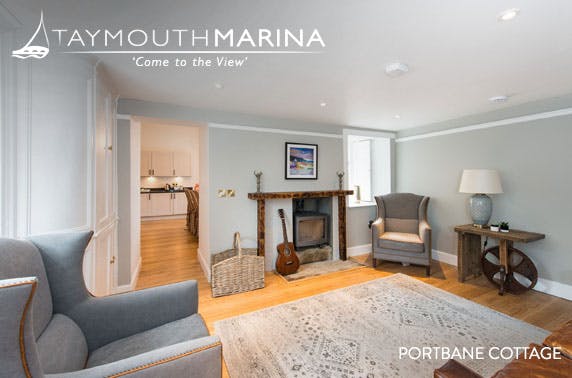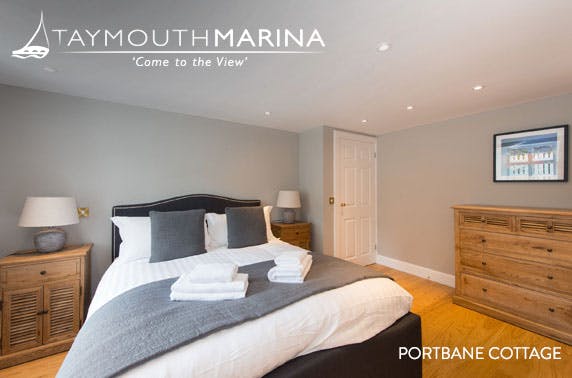 From £549 instead of up to £1,188 for a 3-night cottage stay for up to six or from £799 instead of up to £1,700 for up to ten at Taymouth Marina, Perthshire; situated on the shores of Loch Tay and includes private hot tub – save up to 53%
Vital Information
Three-night stay for a group of up to ten in a self-catering cottage
Includes a private hot tub
Enjoy complimentary access to The Hot Box; Taymouth's brilliant sauna
Breathtaking setting with stunning views across Loch Tay
Available for a midweek or weekend stay
Rated 4 out of 5 on TripAdvisor
Taymouth Marina
Set on the beautiful banks of Loch Tay, Taymouth Marina is surrounded by stunning landscape views and offers an unparalleled glimpse at the Ben Lawers mountain. Boasting an on-site restaurant as well as beautiful apartments and a Hot Box sauna, your break is set to be super relaxing. Set on the shoreline of the Loch Tay, the wood burning box combines the exhilaration of beautiful loch views with the deep warmth of the sauna. Alternatively, you can take a stroll around one of the many wonderful walking routes in the Kenmore area, or cosy up in the bar or next to the fire pit on the beach.
Three-night getaway
Today's deal will see you and your pals take a three-night escape to one of Taymouth Marina's fabulous self-catering cottages.
You and five of your best buddies can enjoy a relaxing break in a stunning Lochside cottage, kitted out with everything you need to make your stay perfect, including the jewel in the crown – your own private hot tub. With a private patio area, cosy log fire and free Wi-Fi also at your fingertips, you'll never want to leave!
Or if you want to bring a bigger group, ten of you can unwind in a luxurious Port Bane cottage, with extra facilities to accommodate those extra bodies. As well as your private hot tub, a wood-burner and two BBQ areas, you'll be granted private beach access, as well as a wine cave in your accommodation. Don't you wish your own house had one of those?
4 stars on TripAdvisor
"Fabulous service with gorgeous views; we couldn't fault anything and had a lovely weekend at the lodges. Very well laid out apartments with good furnishings and very comfortable beds. The views across Loch Tay were outstanding and the hot tub was a lovely bonus. We would definitely go back."
"Excellent – a special place to relax."
"It was the perfect place for a family get-together to celebrate a 60th birthday. The rooms are all beautifully furnished and the kitchen well-equipped. The outside space is amazing with a sauna, hot tub, and wine cave (or man cave as our lot referred to it)."
Questions about today's deal