Award-winning Christmas food pack
Available for home delivery or collect in-store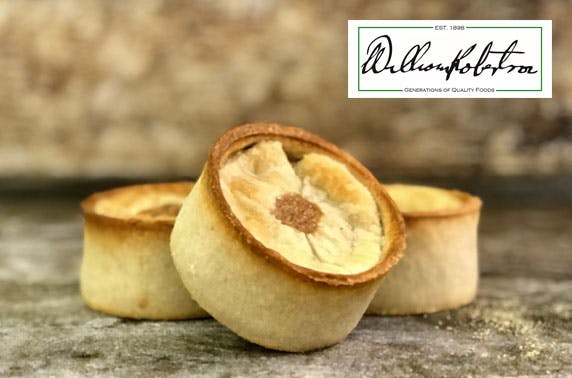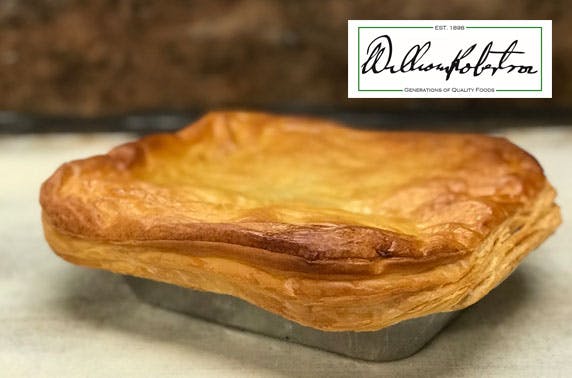 £26 instead of £52 for a Christmas food pack from award-winning William Robertson and Sons Ltd; contains festive food delights perfect for stocking in your freezer over Xmas – save up to 50%
Vital information
Christmas food pack; perfect for stocking in your freezer over and beyond the festive season
Contains festive foods such as pork and cranberry sausage rolls plus Scottish classics like black pudding and white pudding bon bons
Award-winning business recently awarded Family Business of the Year 2018 by Midlothian and East Lothian Chambers of Commerce
William Robertson and Sons Ltd have also won a Silver award for their steak burger by the Scottish Federation of Meat Traders in the Scottish Beefburger Awards 2018-19
Merry meat-mas!
Forget the inevitably dry turkey – today's offer will see you tucking into much tastier meats over the festive season.
Take the hassle out of Christmas cooking and opt for a premium festive meat package from award-winning William Robertson and Sons Ltd. Filled to the brim with festive delights and perfect for freezer storage over Christmas, you won't have to worry about not having enough food on the table!
Christmas pack includes:
Family steak pie - 1×2lb
Mini steak and haggis pies - 1×6
Mini scotch pies - 1×6
Beef chipolatas - 1lbs
Pork, sage and onion stuffing - 1lbs
Black pudding bon bons - 12
White pudding bon bons - 12
Haggis bon bons - 12
Pork and cranberry sausage rolls - 12×40g
About William Robertson and Sons Ltd
Now in their 120th year, the family-run William Robertson and Sons Ltd, based in Midlothian, are still serving up the highest quality favourites such as haggis, white pudding, pies and much more. You don't just need to take our word for it though, they've just recently won a Silver award for their steak burger in the Scottish Beefburger Awards 2018-19 by the Scottish Federation of Meat Traders!
Questions about today's deal