Sloans' mac & cheese - £4.50pp
108 Argyle Street, G2 8BG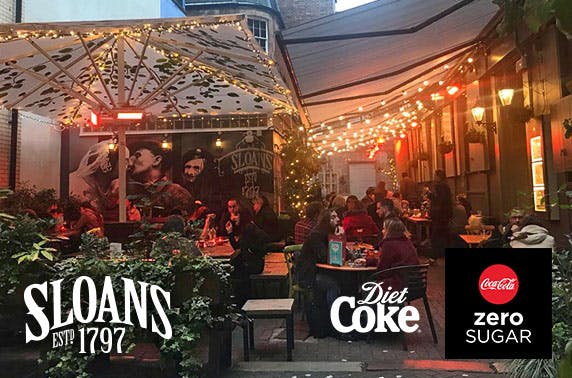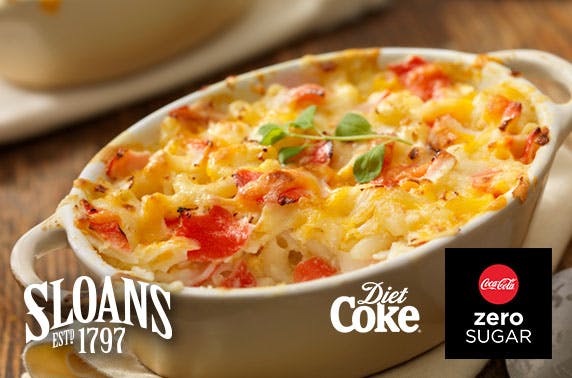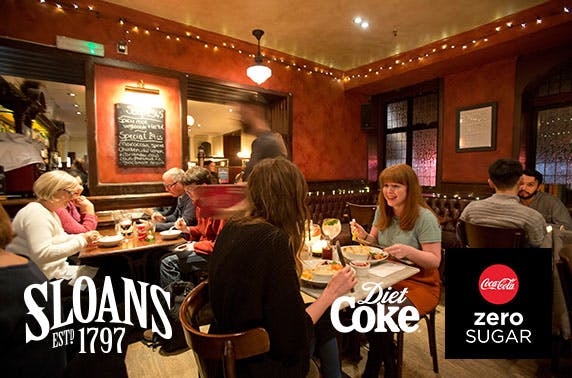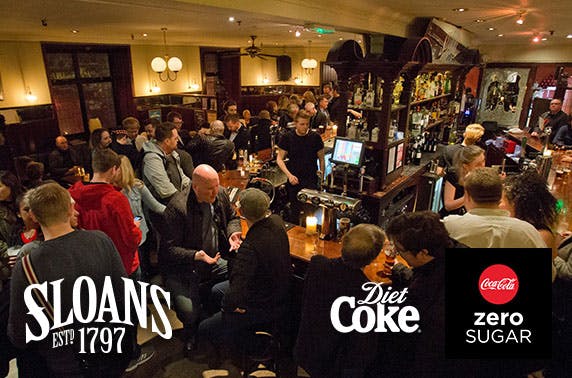 Sloans' legendary mac & cheese for two with your choice of topping, fries and a soft drink each at Sloans Bar and Restaurant, City Centre - save up to 63%
Vital Information
Sloans' legendary mac & cheese with a topping, skinny fries and a Diet Coke or Coke Zero each for two
Ideal for a lunch with colleagues or a post-work catch-up with friends
Great city-centre location
Loved by itisoners
The food of legends
Enjoy Sloans legendary mac & cheese for two – made with a secret recipe passed down through generations, it's the ultimate comfort food, and comes complete with fries and a Diet Coke or Coke Zero, as well as a topping of your choice. Go for bacon and brie, natural smoked haddock, jalapeño & cheddar, parmesan and blush tomatoes or goat's cheese and caramelised onion.
Alternatively you can opt for the 'Mac of the Month' as voted by the Scottish Macaroni Appreciation Club which could be anything from pastrami and gherkin to BBQ pulled pork.
Glaswegian Institution
Sloans is Glasgow's oldest bar and restaurant, and home of a hub of gastronomic activity in the City Centre, hosting EatFilm and the Scottish Macaroni Appreciation Club, as well as regular ceilidh nights.
It has an outdoor seating area and courtyard and is ideal for a bite to eat and catch up with friends.
Loved by itison members
"Yummy as always and good atmosphere. We like Sloans' atmosphere and the food is very tasty – especially the mac & cheese."
"The only mac & cheese I'd eat, other than my own. Such good value for money, and a great range of toppings – the chocolate and pear brownie was excellent too."
"Amazing. We love going to Sloans, the mac & cheese vouchers are the best."
Questions about today's deal
Sloans
108 Argyle Street,
G2 8BG
Tel: 0141 221 8886
A Glaswegian institution, Sloans is the city's oldest bar and restaurant. Set within a Grade A listed building, it's full of old-world charm with a gorgeous ballroom and plenty of original features to boot, making it the perfect spot for a cosy date night, night out with friends or refuelling after a day's shopping.