New dates added: Edinburgh Zoo Giant Lanterns spectacular & extra goodies
Edinburgh Zoo, 134 Corstorphine Road, EH12 6TS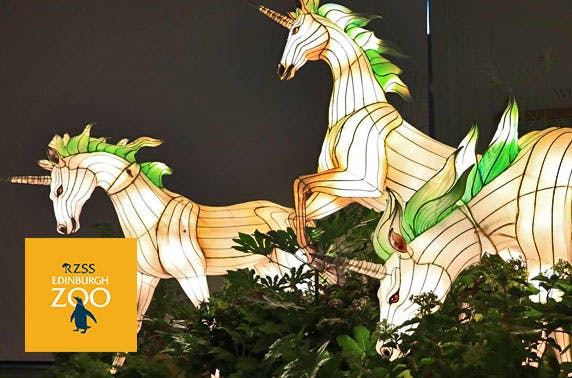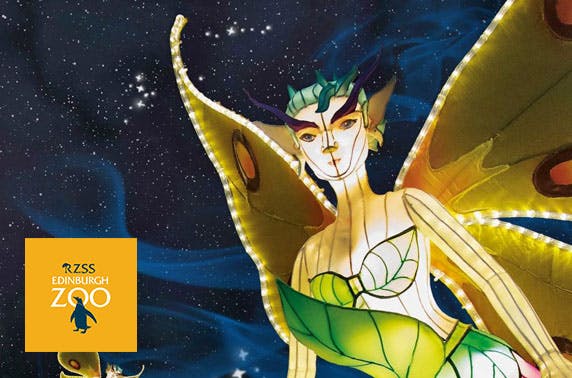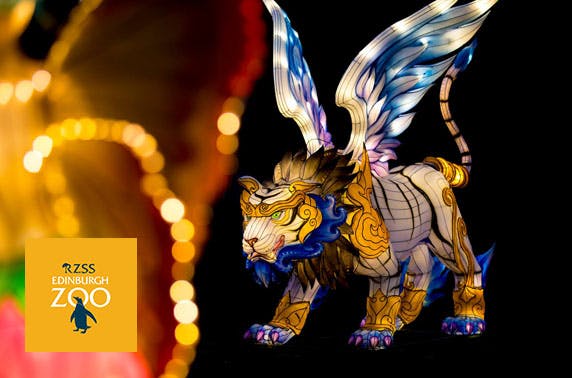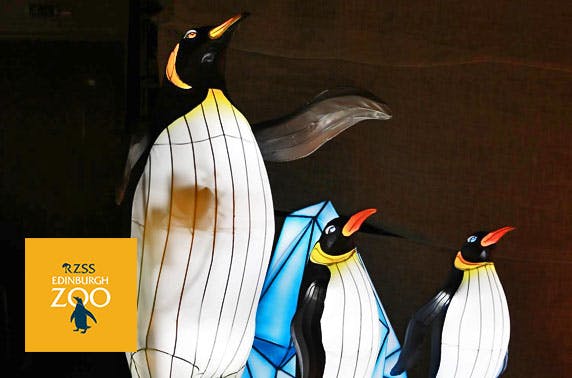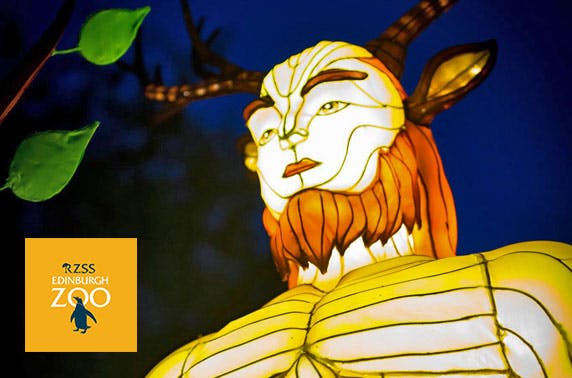 usually

£16.00

save up to

43%

tickets sold
20:30 Wednesday 13th February
Starts at 20:30, 17:45, 18:00, 18:15, 18:30 and 9 other times.
Giant Lanterns of China at Edinburgh Zoo – new dates added; toast marshmallows & sip on a hot drink as you watch Scottish & Chinese legends come to life
Why don't the animals play poker at the zoo? There's too many cheetahs!
You won't have to worry about losing out when you nab this great offer. Light up the festive season with a ticket to see the Giant Lanterns of China at Edinburgh Zoo - we'll even throw in a hot drink and marshmallows to help warm you up a bit.
Light it up with:
One child or adult ticket
The Giant Lanterns of China returns to Edinburgh Zoo this winter following the huge success of last year's inaugural event which attracted more than 83,000 visitors
This year's event is inspired by the Scottish tradition of story-telling and the cultural heritage of Sichuan where the zoo's resident giant pandas were born
Escape into a world of folktales and fantasy with over 450 beautifully crafted lanterns lighting a magical trail through the zoo
Hand-made steel and silk sculptures will take visitors on a completely new nocturnal trail around the premises
Keep your eyes peeled for some of Scotland's most magical mythical creatures including unicorns, giants, kelpies and even the Loch Ness Monster
Alongside Nessie, creatures of past and present will be making appearance
Baby it's cold outside… so we've sorted you out with a hot drink and marshmallows to toast
Rave reviews
"Just beautiful! A lovely stroll around a well-laid out display of animal, insect, plant and flower lanterns and the Temple of Heaven display. Gorgeous!"

"The lanterns are fabulous and complete works of art; young and old, we all loved them. We spent close to 3 hours at the zoo which included a warm-up drink in the café."

"This exhibition is breathtaking. It completely exceeded my expectations. The lanterns are beautiful and there were so many of them - worth every penny."
Questions about this event
Edinburgh Zoo
134 Corstorphine Road,
EH12 6TS
Tel: 0131 334 9171
Home to over a thousand rare and beautiful animals including the UK's only giant pandas, it's no surprise that Edinburgh Zoo is one of Scotland's most popular visitor attractions with over 800,000 visitors a year. As one of Europe's leading centres of conservation, education and research, it's a fun and fantastic way to while away an afternoon as you get to know the exotic residents, both little and large!