The Zig Zag Big Band, Sloans
Sloans, 108 Argyle Street, G2 8BG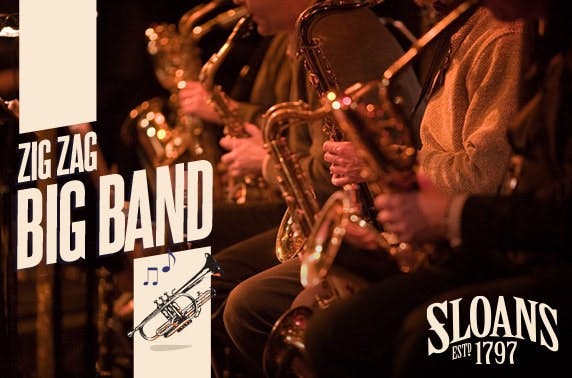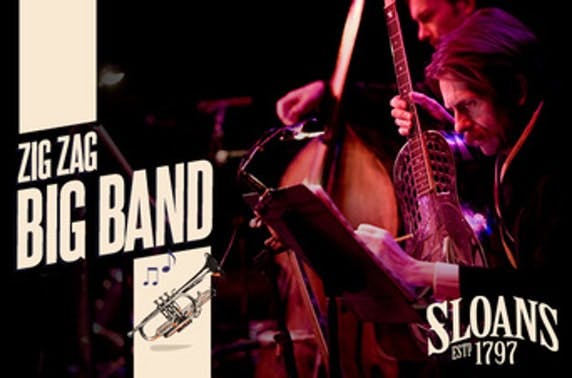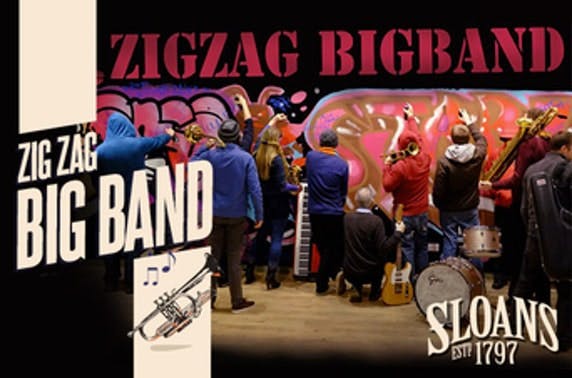 One free ticket to The Zig Zag Big Band, Sloans; enjoy music that's larger than life with live big-band music from The Zig Zag Band
Slip into something a little more saxy…
Enjoy an afternoon of music that's larger than life with live big-band music from The Zig Zag Band at Sloans.
Work those jazz hands:
Repertoire of cool tunes from many new composers and arrangers
Held in Sloans, Glasgow's oldest bar and restaurant
Glasgow-based big band
Great day out listening to live music in the beautiful grand ballroom, with stunning interiors and ornate stained-glass windows
Questions about this event
Sloans
108 Argyle Street,
G2 8BG
Tel: 0141 221 8886
A Glaswegian institution, Sloans is the city's oldest bar and restaurant. Set within a Grade A listed building, it's full of old-world charm with a gorgeous ballroom and plenty of original features to boot, making it the perfect spot for a cosy date night, night out with friends or refuelling after a day's shopping.