Brew Republic beer subscription
Available for home delivery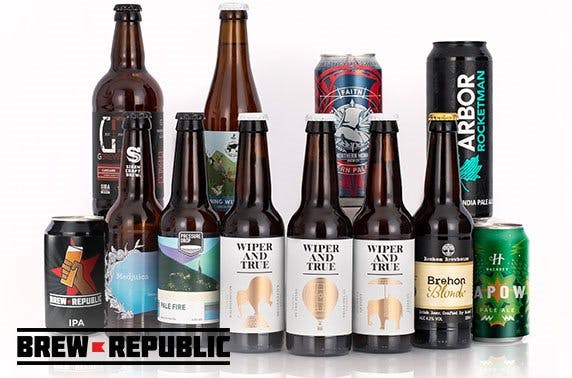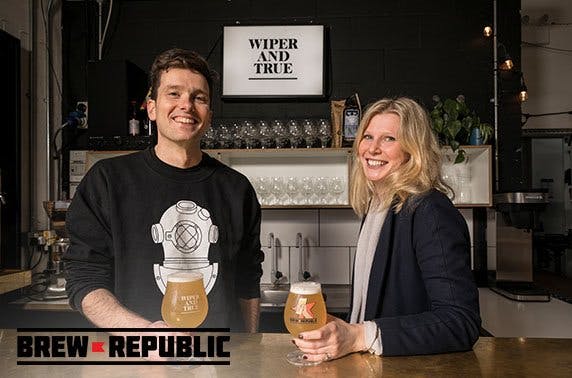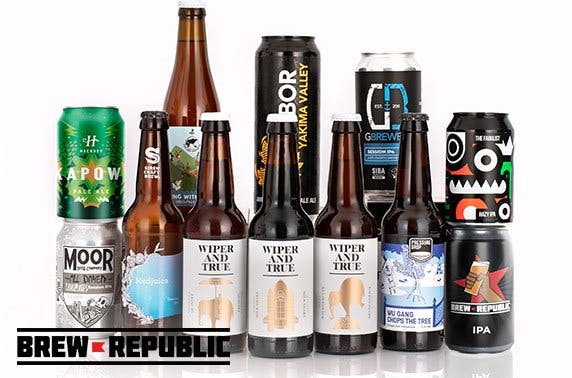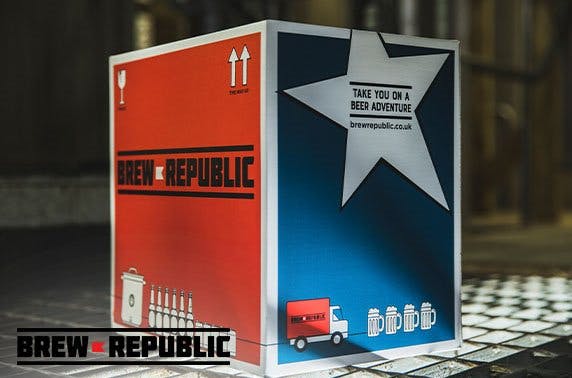 One month subscription to Brew Republic including 12 beers; discover small-batch beers from specially selected independent brewers - save up to 50%
Hop on this!
One month subscription to Brew Republic
Includes 12 beers - choose from 6 pairs to share or 12 singles to try more styles, with a mix of cans and bottles
Plus an extra can in your first case to celebrate joining!
Brew Republic bring you the best small-batch beers from people who treat brewing like a craft, all from specially selected independent brewers
Choose from a Classics or Discovery case – both include three beers from Brewer of the Month, Wiper and True
This month's Classics case includes beers from the likes of Northern Monk, Siren Craft Brew and Pressure Drop
Discovery features Moor Beer Co, Siren Craft Brew and Lost and Grounded
Cancel at any time, or keep your subscription going to receive more beers!
Monthly subscribers will get a free glass in next month's case
Enjoy free delivery, no repeats and an extra beer added to the loyalty scheme for every case you take
The perfect gift for Father's Day!
Questions about today's deal