North East Falconry hawk walks, Tyne & Wear
Ryton, Tyne and Wear, Newcastle, NE40 3JB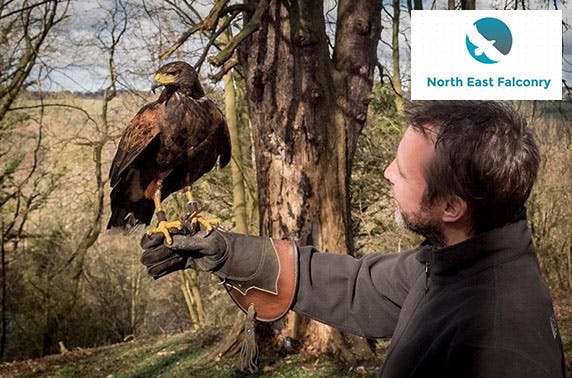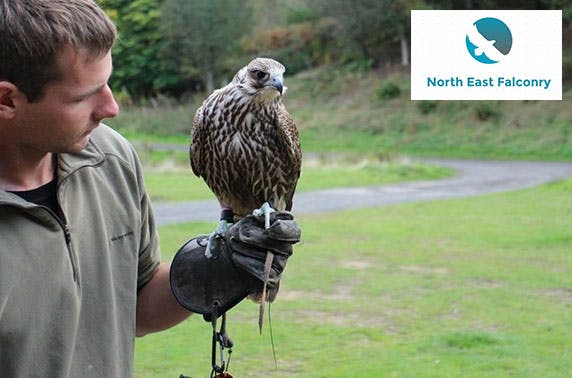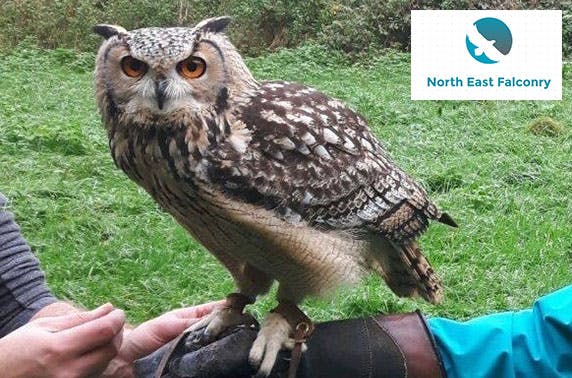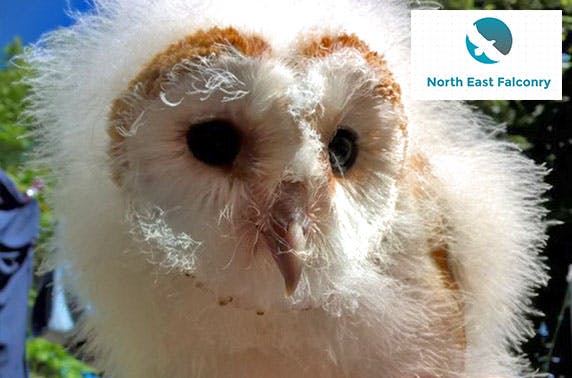 Hawk walks for one, two or four at North East Falconry, Tyne & Wear; enjoy the perfect day out with an optional owl handling session – save up to 62%
Hawk walks for one, two or four at North East Falconry, Tyne & Wear; enjoy the perfect day out with an optional owl handling session – save up to 62%
Vital information
Hawk walks for one, two or four
Option to upgrade to an extended hawk walk with an owl handling session
North East Falconry have over 13 years of experience in unique falconry activities
Perfect activity for special celebrations, dates, family outings and more
Glowing reviews with 5/5 feedback on Facebook and TripAdvisor
Located just a 20-minute drive from Newcastle City Centre
Valid 7 days
Drop it like it's hawk
Get ready to swoop in for today's fantastic deal; you and a feathery friend will be taking a stroll through the woods with hawk walks at North East Falconry.
With a handy consultation before you embark on your walk, you'll be introduced to your bird and shown how to hold it. Once you're comfortable, you'll enjoy a gentle stroll though the woods or along the riverside where you can watch your hawk take to the skies before flying back to your gloved hand. With options for one, two or four, this is the experience of a lifetime and is perfect for special occasions including dates, family excursions and loads more!
And if that's not enough to help you get your feathery fix, have we got a treat in store; you can opt for an extended hawk walk and enjoy an owl handling session after your stroll has ended. Go on - it'll be a hoot!
Bird is the word
Located just a 20-minute drive from Newcastle City Centre, North East Falconry are experts in all things hawk-related and offer a number of unique falconry experiences. Whether you're looking to enjoy a gentle walk alone or a great family activity, there's something special for everyone.
5/5 TripAdvisor rating
"What an experience! Glen introduced us to our hawk Helga and we set off on our walk through beautiful woodland; within yards we were calling Helga back to our gloved hand. Fantastic! Glen kept us informed as to the habits and ways of our hawk – he is a very likeable and knowledgeable guy and his passion for his birds shows."
"Glen was very knowledgeable and interesting to speak to; he and his partner had an obvious love of the birds and their welfare. As an extra treat, we got to meet their latest addition - a beautiful baby owl! A fantastic treat and thanks so much to Glen and his partner for this wonderful experience - my husband definitely had a birthday to remember!"
"We had a wonderful experience. Our guide Glen was knowledgeable and entertaining. His falcon Helga was a beautiful creature. It was a privilege to watch her fly from the trees to our hands."
Questions about today's deal