Brand new Locarno Prosecco dining, Merchant City
24 Candleriggs, Merchant City, Glasgow, G1 1LD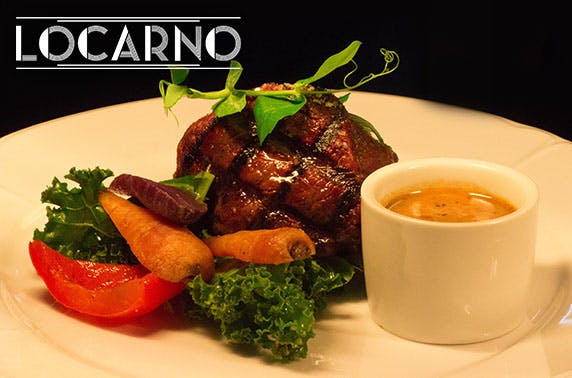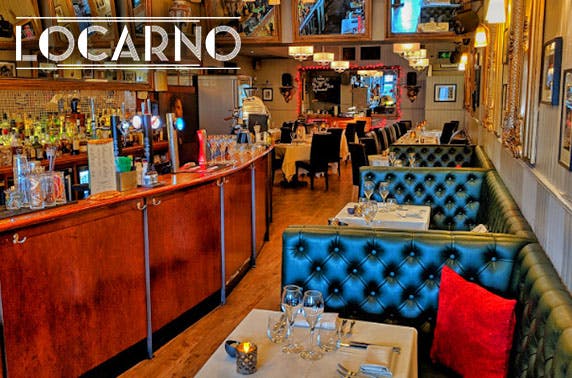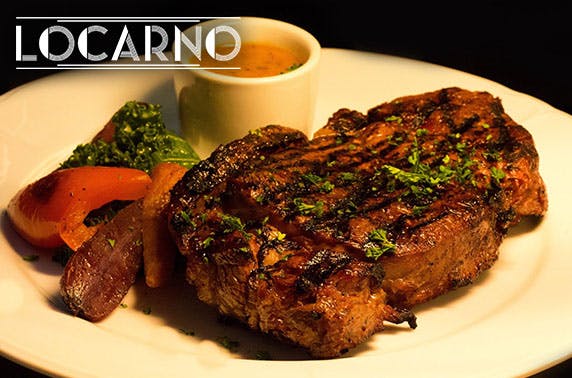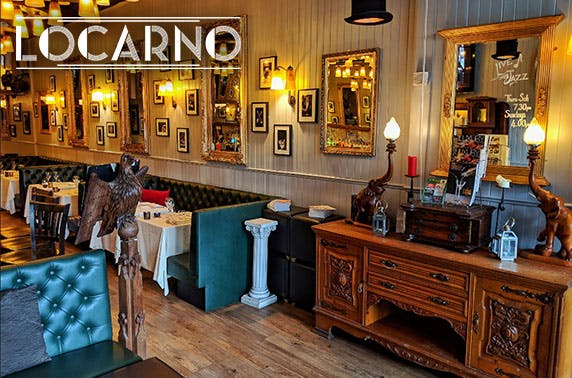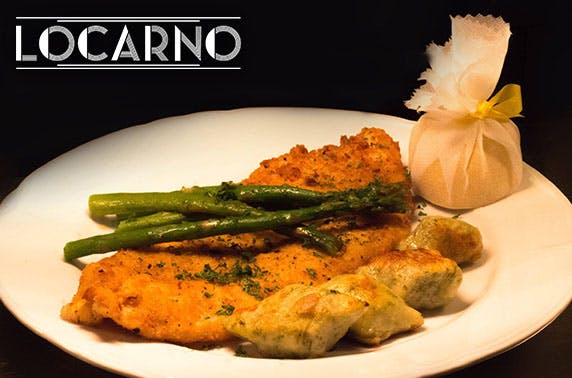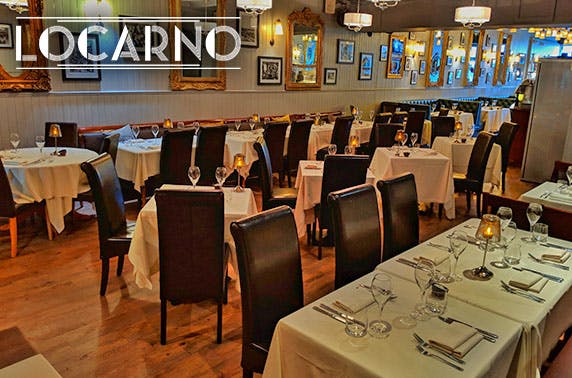 2 or 3 courses for two with a glass of Prosecco each or upgrade to a 5 course tasting menu with Prosecco at brand new Locarno, Merchant City; 4.5* rating on TripAdvisor - save up to 54%
Vital information
Two or three courses for two
Or upgrade to a five-course tasting menu
All options include a glass of Prosecco each
New owner and head chef Audrius Dirmauskas previously worked for 15 years as the head chef of Guy's creating exemplary dishes
Brand new restaurant opened in October 2018 in place of Guy's Restaurant & Bar
4.5/5 TripAdvisor rating
Prosecco dining
With today's deal, you can show somebody special you care with a trip to the brand new Locarno Dining Room & Cocktail Lounge in Candleriggs. Choosing from two or three mouth-watering courses, you and your lucky loved one will be able to catch up and relax in gorgeous settings. Start with the likes of slow-cooked pork belly served with pumpkin and ginger purée and topped with a madeira glaze, before moving onto The Glasgow Tapas; steak pie, mince and tatties, haggis and clapshot all served together with a helping of Glasgow salad on the side. And if you have room left for dessert, treat your sweet tooth to a chocolate brownie with a side of strawberry ice cream.
If you really want to push the fancy boat out, upgrade to five sublime courses from an exclusive tasting menu to leave your taste buds dancing for joy. Whichever delicious option you pick, you can expect to wash it down with a chilled glass of Prosecco each. Cheers!
Locarno
Located in Glasgow's trendy Merchant City area, Locarno offers up hearty fine dining in sumptuous surroundings. Previously Guy's Restaurant & Bar, Locarno flung open its doors towards the end of 2018, taking with it previous Guy's head chef and new owner Audrius Dirmauskas. With 15 years of experience in the former restaurant, Dirmauskas has plenty of expertise in whipping up delicious dishes and has already accumulated a 4.5/5 TripAdvisor rating. Taking its name from the old Locarno Ballroom of Glasgow, which was one of the city's top dancing venues right up until the 60s, Locarno captures the joy of those times and combines it with something refreshingly modern.
Sample five-course tasting menu
Amuse-bouche of toffee cherry tomato, green pea and basil purée
Salmon tartare with avocado and cucumber salad
Crispy Stornaway black pudding, wild pigeon breast, beetroot and horseradish purée
Herb crusted lamb rump, crushed minted peas, red wine jus, wild mushrooms and sautéed potatoes
White chocolate macaroon tart with strawberry and lime
Vegetarian menu
Amuse-bouche of toffee cherry tomato, green pea and basil purée
Caponata with avocado and cucumber salad
Crispy vegetarian haggis with clapshot mash, beetroot and horseradish purée
Cauliflower Milanese with spaghetti in arabiata sauce
Espresso cheesecake with soy milk ice cream
Rave reviews
"A tremendous restaurant! One of the best in Glasgow for me. The Scottish tapas are sensational as well as the bang bang chicken. Great selection of drinks too."
"The food was exceptional and had the service to match. Very welcoming and relaxed atmosphere. Will definitely come back here the next time I'm in Glasgow."
"A brilliant wee bistro with fabulous food! The market menu is excellent value and the place has a great atmosphere and super staff. A Merchant City gem!"
Questions about today's deal
Locarno Dining Room & Cocktail Lounge
24 Candleriggs, Merchant City, Glasgow,
G1 1LD
Tel: 0141 552 1114